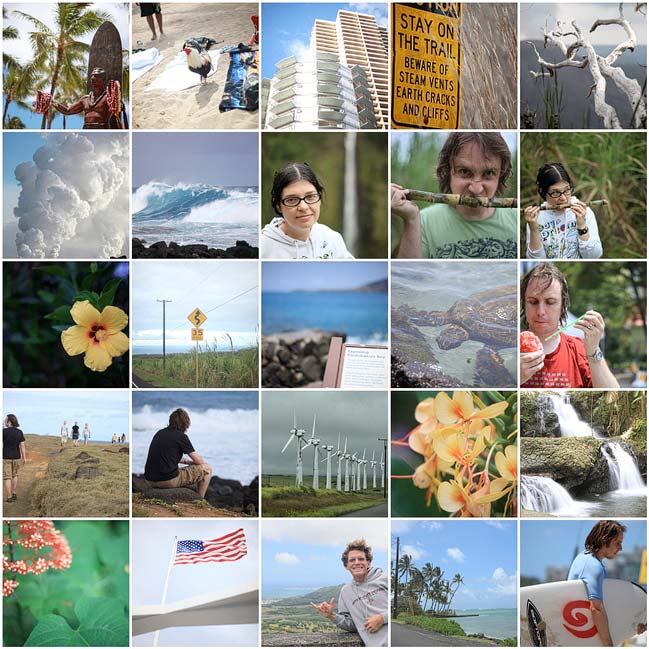 We are back from warm, sunny Hawaiian islands to our own isle with longer days but cooler temperatures. And I think I am now post-jet-lag, which would be fabulous.
Haven't edited a single photo yet, but posted twenty-five of my favourites here and am so excited to order prints and get scrapping.
Just need to sort a few more little coming-home things and then I'll be back this afternoon with a supercute guest post!
xlovesx

Read more about: colour
24 June 2009

Next post: A colourful guest post :: Kirsty parties it up with pajamas
Previous post: Playing with paint :: a quick tutorial with stamps