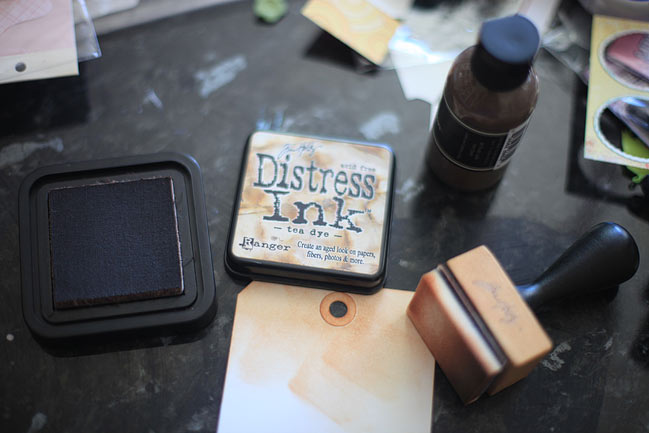 Inspired by Jane's use of acrylic paints in her guest post, here's a little something to try to get a new look from paints and stamps in your collection. You'll need a paper tag, a stamp, embossing ink and powder, and a heat gun. It's easy-peasy:
If your tag is white, add ink in pale brown shades to add depth. You may want to omit this step if your tag already has colour.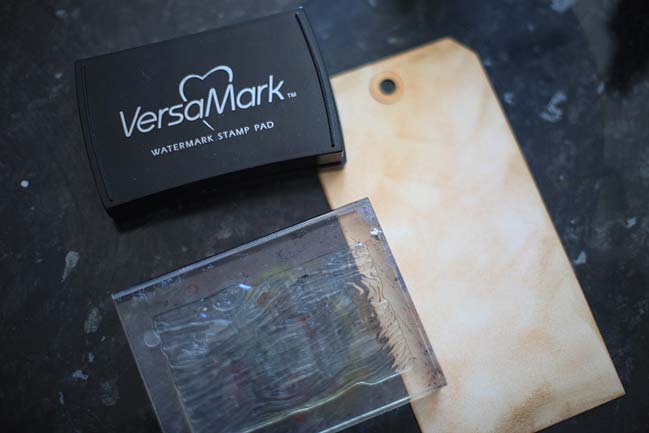 Use Versamark or a clear embossing ink to stamp the woodgrain background all over the tag.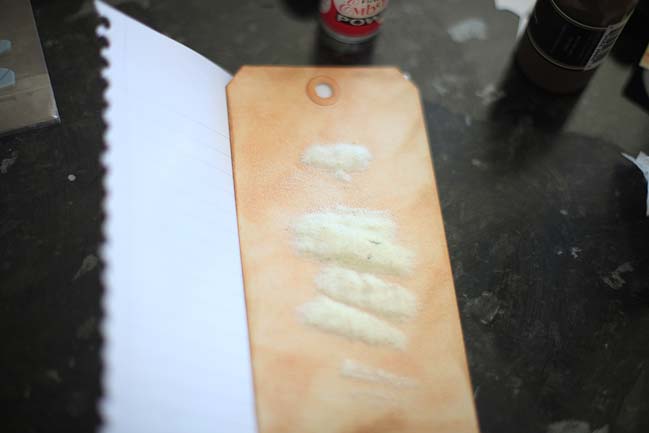 Cover in clear or light brown embossing powder and set with a heat tool.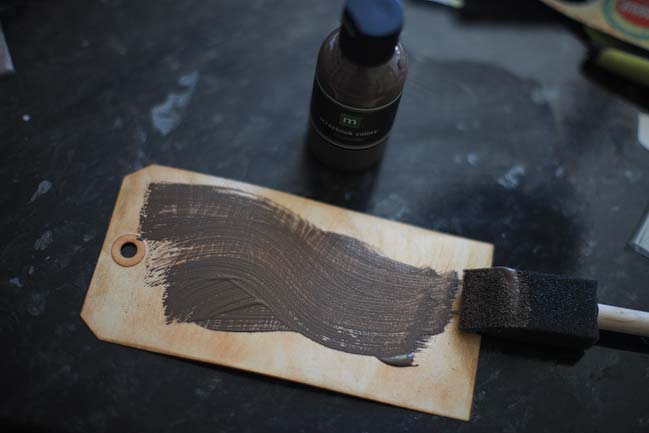 Apply acrylic paint in the colour of your choice. I used Chocolate from Making Memories.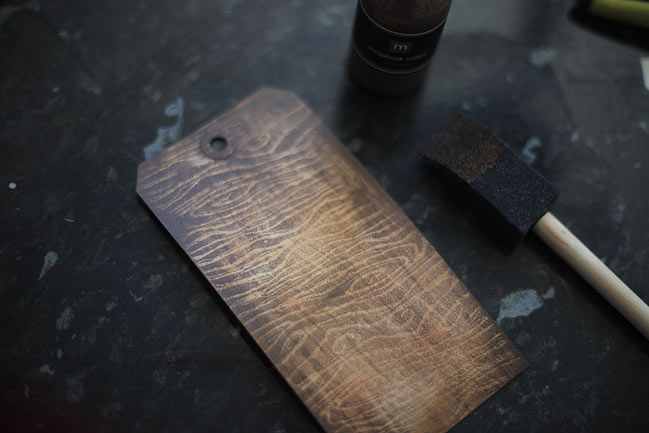 Remove the paint from the embossed areas with a baby wipe or a sponge. Let this dry while you go clean your paint brush.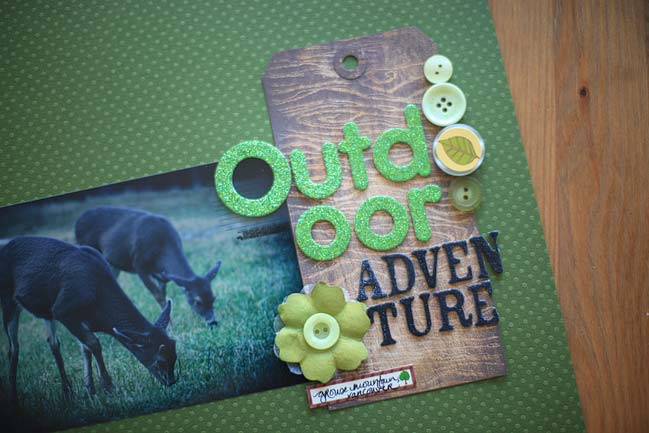 Add to your next page or card and embellish right over the top!

Today's challenge? Make something with acrylic paint—in any colour—and share a link with us. Every day this week I'll be giving away a set of Banana Frog stamps! Today I have a set of Backgrounds to send to a lucky winner—including this woodgrain stamp. Entries close at the end of June!
xlovesx

Read more about: colour
22 June 2009

Next post: Colours of a journey
Previous post: A colourful guest post :: Jane Dean talks art journals