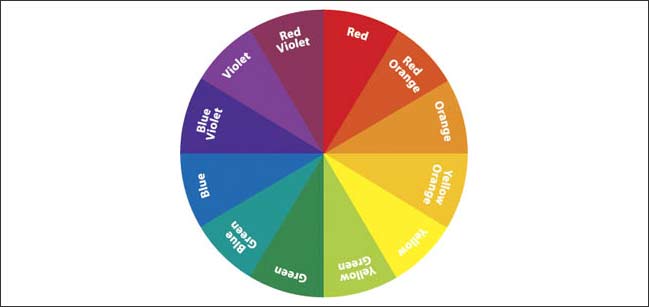 So now that were are all set with the terminology and structure of the colour wheel, today's the day we're going to spin the wheel into use for our pages! And of course, there's another colour challenge to be had!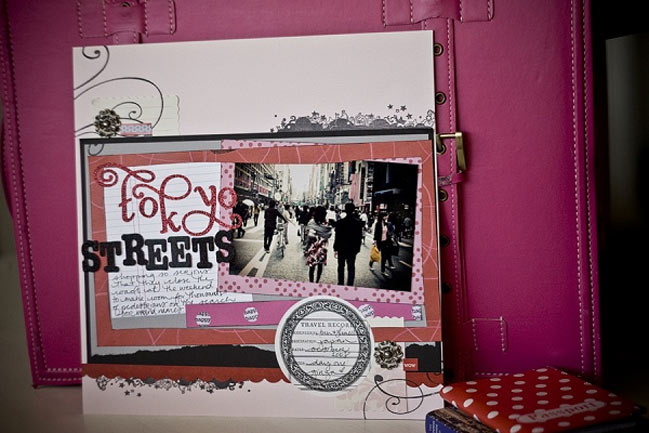 Monochromatic combinations
Super easy, even without a wheel in front of you. Pick one colour and use that same colour in lighter shades (add white) and darker shades (add black) and that's it – no other colours. But you knew that already. That was just too easy.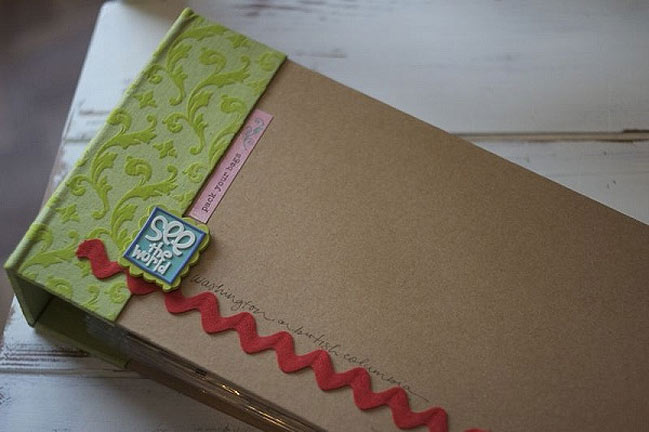 Analogous combinations
Fancy name, but actually still easy. These combinations come from picking the colours that are next to each other on the colour wheel. If you pick colours that are touching, they will coordinate. Magic! Red + yellow and blue + green are both analogous combinations.
Complementary combinations
This one at least has a name that makes sense. Pick a point on the colour wheel and draw a straight line across to the other side of the wheel: those are complementary colours. They will always coordinate too – magic yet again. Many school or team colour combinations are complementary: blue + orange, violet + yellow…and also the very Christmassy red + green. This layout uses the complementary combo.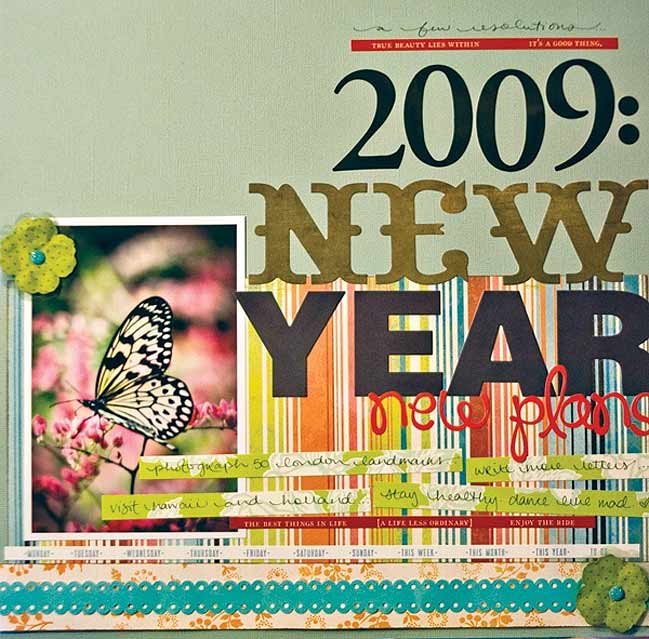 Split complementary combinations
If analogous colours and complementary colours had a baby, the baby would be split complementary colours. Or maybe that's not scientifically viable. Pick a colour on the wheel. Now draw a line straight across, just like you did with complementary. Except instead of just two colours, pick the colours either side of the complementary – hence the split. Violet + yellow green + yellow orange = split complementary. Blue + red orange + yellow orange = split complementary.
Want to see all of these (and a few more) illustrated on your screen? Choose a colour here and presto! magico!
Although there are many more ways to make combinations, these four are pretty magical indeed and they can get you through at least an album's worth of pages before you start repeating combinations. So this is where we'll start for now…after all, it's only week one of colour week!

Today's colour challenge: use the colour wheel and one of these combinations to choose the colours for your next crafty project. Share it online and link it up in the comments on this post. One lucky commenter will be win a place in Learn Something New Every Day, an online class that runs throughout September. Entries close at 11:59pm on the 30th of June!
Happy scrapping!
xlovesx

Read more about: colour
04 June 2009

Next post: Colours of tomorrow
Previous post: Inspiring colours for scrapbook pages