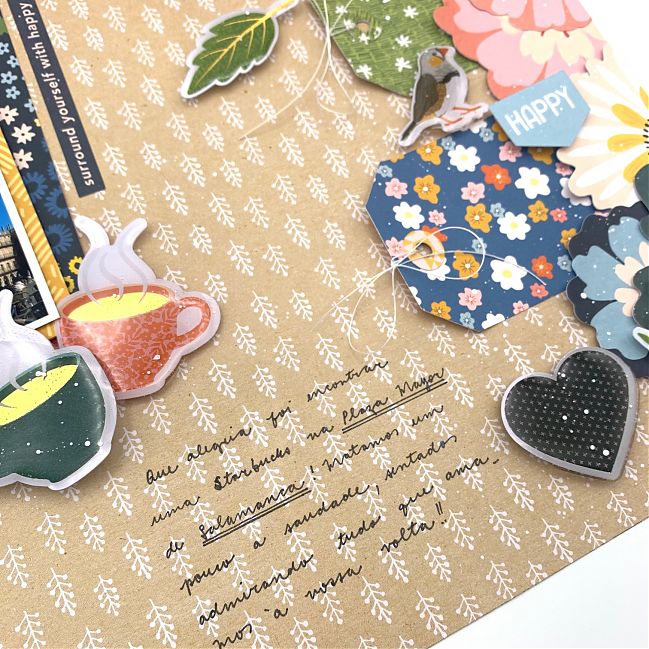 We've entered a funny time of year in the northern hemisphere: is it summer and school is still out and you're enjoying the sunshine and the odd adventure? Or is it autumn and school is back in session, life has a more predictable schedule, and you're ready for the temperature and the leaves to both start dropping? If you're leaning in to autumn vibes, today's guest artist Valeska Guimaraes is here for you with a shift to autumnal colours and botanicals. As usual, supplies have affiliate links where possible. Thanks! -Shimelle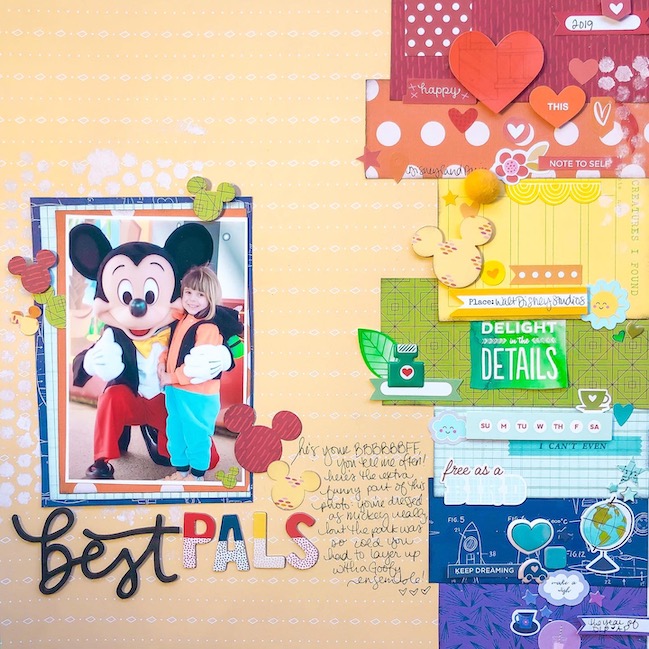 My name is Valeska Guimaraes and I'm so happy to be here with you today. I was inspired by Shimelle's layout A Border of Scraps (Best Pals), which she used a simple technique that works so well! The composition she explained was to find a rainbow of paper scraps and line them up to make a border on your page. So easy and pretty, don't you think?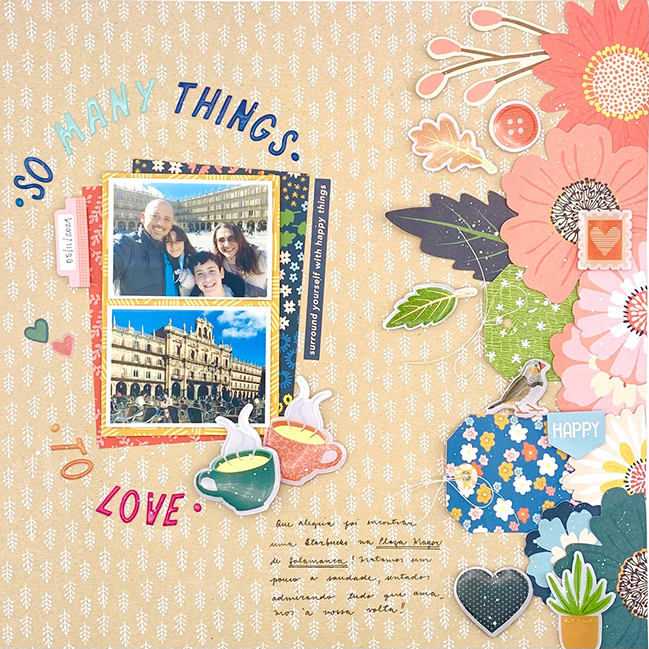 Well, I decided to try this with some flowers, tags and embellishments. It is not exactly a rainbow but I love those autumn colors from Paige's Bungalow Lane collection. I think it can be easily done with scraps, die cuts or stickers too.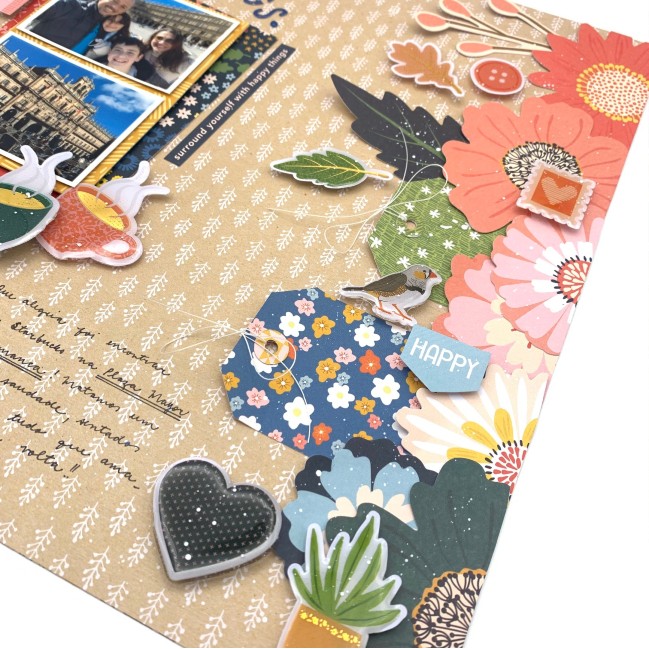 I also used a layering technique with 3D foam adhesive that will give some dimension to my layout. I really enjoy this technique, in fact is one of my favorite and I use it in most of my projects.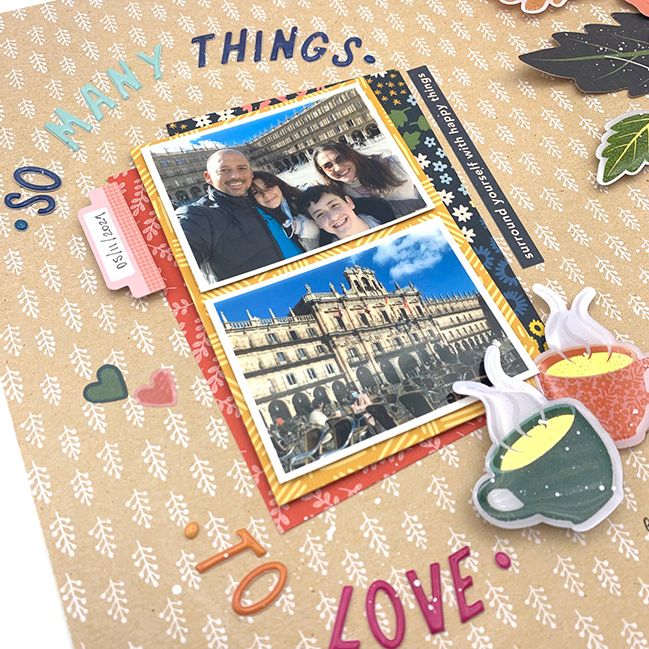 A round title is a very good way to get your attention. I used the colorful alphabet stickers from Paige Evans and I decided to use two pictures of my family. The photos were taken in a sunny autumn day in our trip to Salamanca, Spain. My family loves to travel together and discover beautiful cities around the world. That day we found a local Starbucks which made me really happy! I finished my page by adding some white acrylic paint splatters directly on the paper, but I protected my photos from the paint.
I really hope you enjoy it and get inspired to try this new "technique" and remember to share your work with us, especially if you make some rainbows with any season's colour palette (#scrapbookrainbows)! It was an honor to be here sharing a little bit of my work and my life with you! Thank you for stopping by!
| | | |
| --- | --- | --- |
| Valeska Guimaraes is a Brazilian living in Portugal with her family. They have lived in Panama and Peru for fifteen years and have now started a new adventure in Europe. Valeska loves scrapbooking and everything about paper crafts. She is a dentist but stopped working to spend more time with her family and ended up falling deeper into the love of scrapbooking. Valeska loves to spend hours in her craft room, making things and drinking coffee. Mini albums and layouts are definitely her favorite projects to make. You can see more of Valeska's work on Instagram or tutorial videos on Youtube. | | |

Read more about: tutorials
18 August 2022

Next post: Making the Most of your Existing Scrapbook Stash with Brittany Kielar
Previous post: Scrapbooking from the photos with Sheena Rowlands