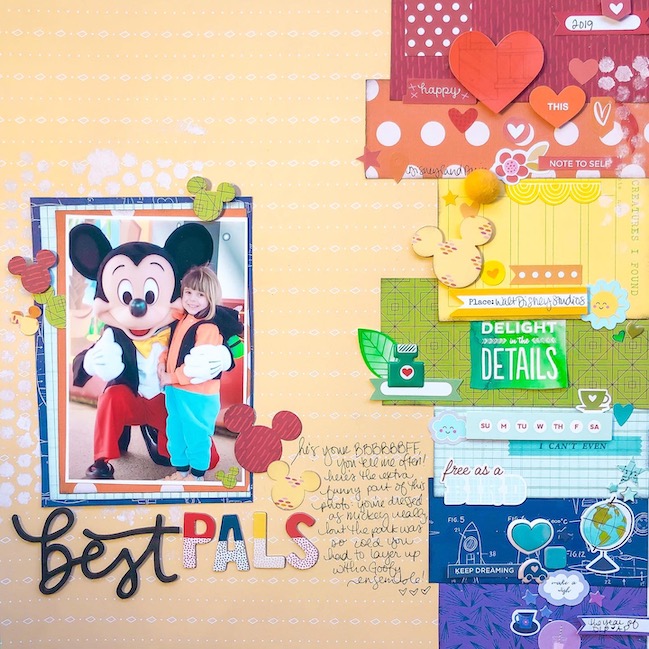 I use the word 'technique' pretty loosely around here: it doesn't need to have lots of steps that need explanation, nor lots of technical supplies and tools, nor lots of patience. If that last page's technique was to create a rainbow of boxes in a grid, this time the technique is to find a rainbow of paper scraps and line them up to make a border for your scrapbook page. Totally a technique. Totally counts.
I would love to see the rainbow pages you're creating! Please add the hashtag #scrapbookrainbows to any rainbow pages you post to social media so we can see a beautiful gallery of paper rainbow inspiration!
Supplies for this page – with affiliate links (if you purchase through these links, I receive a commission at no extra cost to you. Thank you as ever for your support!)
Yellow background paper from Sparkle City, red patterned paper from Field Trip, orange patterned paper by Simple Stories, yellow journaling card from Never Grow Up, green patterned paper from Sparkle City, blue ledger patterned paper from Field Trip, indigo (navy) rocket patterned paper from Field Trip, violet patterned paper from Never Grow Up, honeycomb stencil by Vicki Boutin (used with a wall paint sample from a local DIY shop), Mickey Mouse confetti punch, phrase thickers by Pebbles, multicoloured letter Thickers are from Little by Little and no longer available at scrapbook.com but you might have them in your stash! I also used assorted stickers and die cuts from older collections by just filtering through and looking for items in each colour of the spectrum.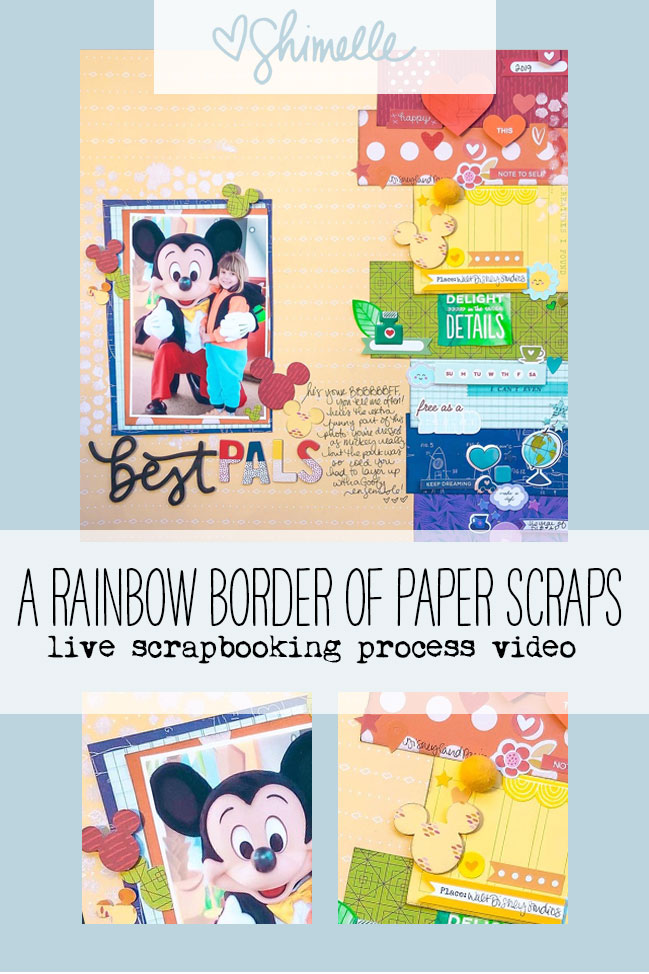 Read more about:
09 April 2020

Next post: Scrapbooking Rainbows: With a Cut File from Paige Evans
Previous post: I only scrapbook with rainbows now