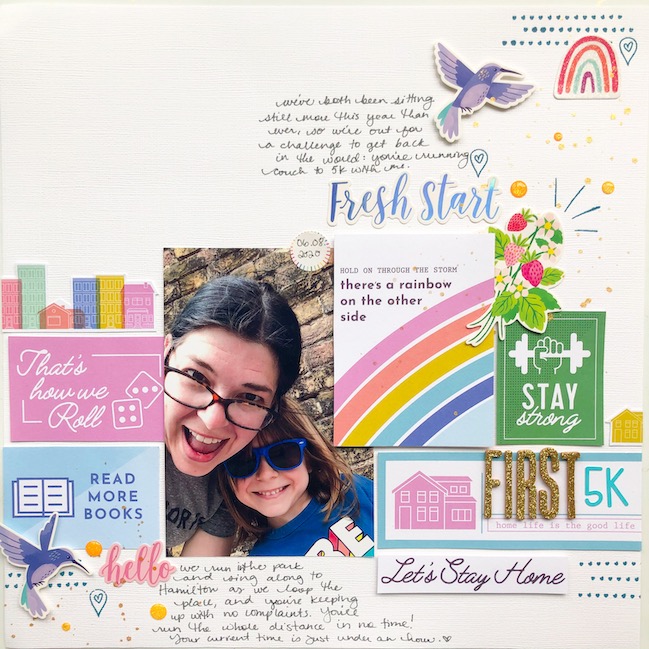 This post includes affiliate links to scrapbook.com, where I bought my supplies for this page.
I love the clean design and the sentiments in this PinkFresh cut apart paper but I'm running out of embellishments yet still have plenty of these cut-apart designs left! Time to put them to work to build a background. (Yep. More white cardstock. Seriously, I put more patterned paper in the September kit to see if that makes a difference.)
This Facebook Live session has two parts: the first 25 minutes are a look at September's kit (see those product picks here go through suggestions should you wish to make a similar kit from your own stash. After the 25 minute mark, you'll find the process video for this page.
In the end, a page to document a return to running in our park by this time taking Wonder Boy along for the journey, except he always looks way cooler than me. True story.
This post includes links to all the supplies in the August kit, and the hashtag #shimelleBOBW is filled with pages made with those supplies. If you share your work inspired by this page or using this kit, please add that tag so we can all see what you make.

Read more about: best-of-both-worlds-kit friday-live
11 September 2020

Next post: What happened when I ran out of enough stuff in my August kit
Previous post: Scrapbooking with no patterned paper?!