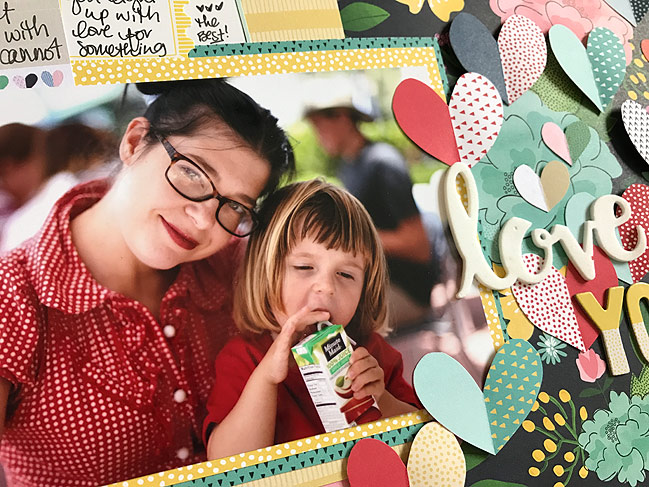 We love a little heart explosion across a scrapbook page around here, and there's literally a patterned paper made with that look in mind within the Little by Little collection. It's called Evolving Love and has a pink background with dozens of colourfully patterned hearts ready and waiting to be cut out and scattered across your next scrapbook page.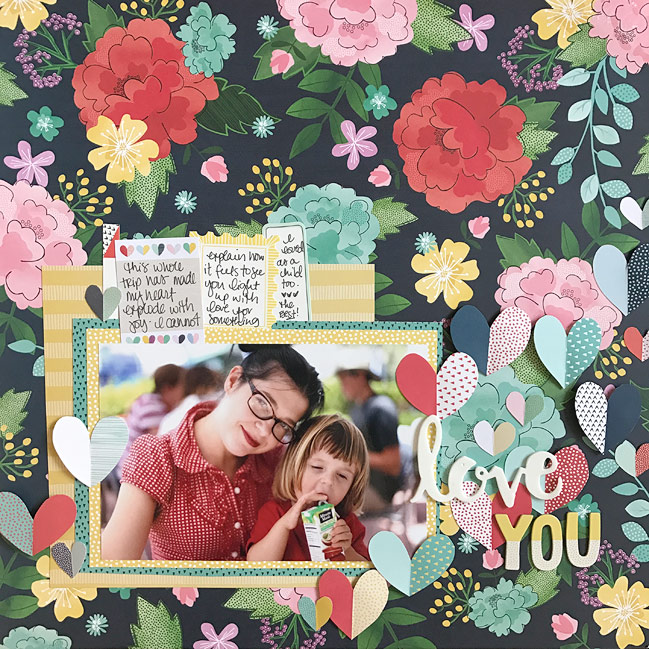 I used it with this collection's bold floral, Cultivate Joy, framing the photos with some of the yellow b-side patterns for a bit of contrast against all those multi-coloured patterns. But of course, your heart explosion will look unique when you choose a different coloured or pattern for your background as well as which of the hearts you choose to scatter!
For more on that five-point palm exploding heart technique in a scrapbook sense, check out these two posts from the archives: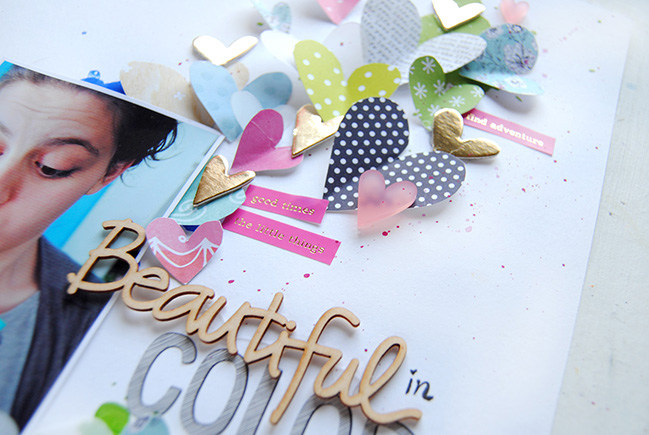 "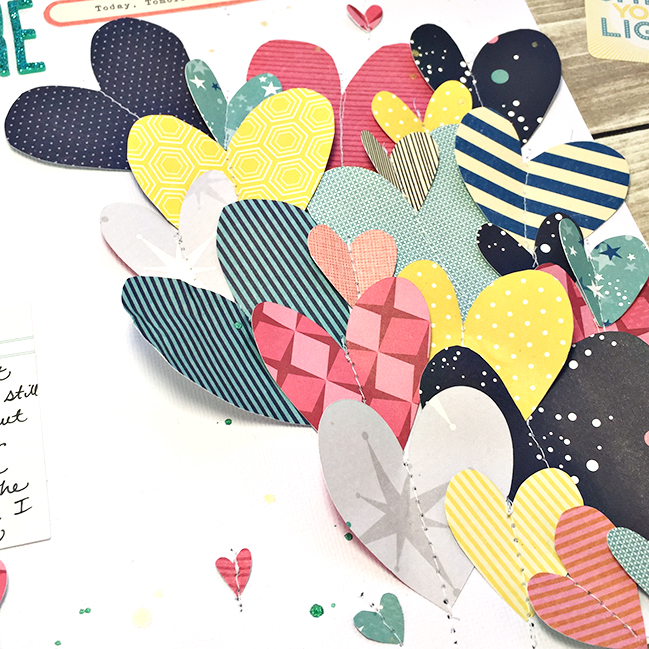 And please share if you use Little by Little to create your own heart explosion or another heart-filled look! Leave a link in the comments any time or share on social media with the hashtag #AClittlebylittle.

Read more about: american-crafts
01 February 2017

Next post: A Little by Little B-Side Paper
Previous post: CHA 2017: On the show floor with Little by Little