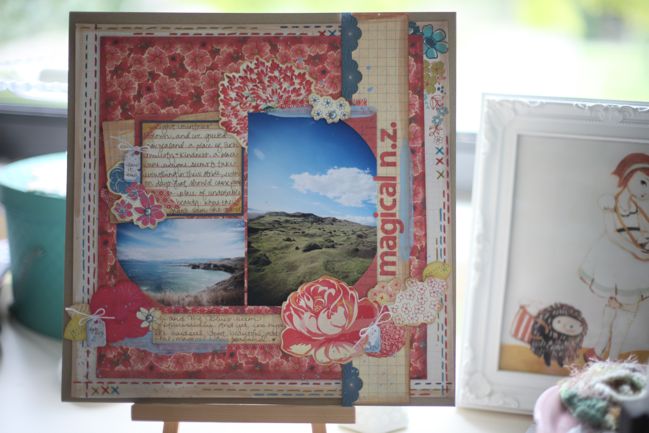 I love colour on my scrapbook pages. So much. And usually I go to patterned papers for the start of all that colour, but then a page like this comes along and reminds me the colour can always start somewhere else, like paint: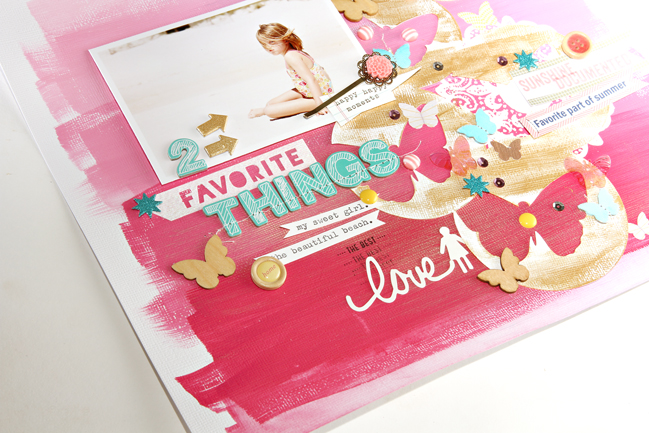 It's a page Corrie Jones shared here in an article about scrapbooking with paint absolutely ages ago, but it's one that pops into my mind often and I always find something on that beautiful page to inspire me.
This week, I challenge you this week to paint your scrapbook page. If more specifics help you, paint the edge of your page. It's an easy way to introduce paint of any kind without feeling you need to be Matisse or have special brushes or absolutely anything complicated. Watercolour, acrylic, or mist can all be painted on with either a brush or a sponge, and going around the edge can be bold or subtle depending on how much paint you use and what colour you pick. Everything else is completely up to you, so you can take your inspiration in any direction you like! To get you started on this week's challenge, take a look at these examples from contributing designer Sheena Rowlands and guest artist Jeanna Cata.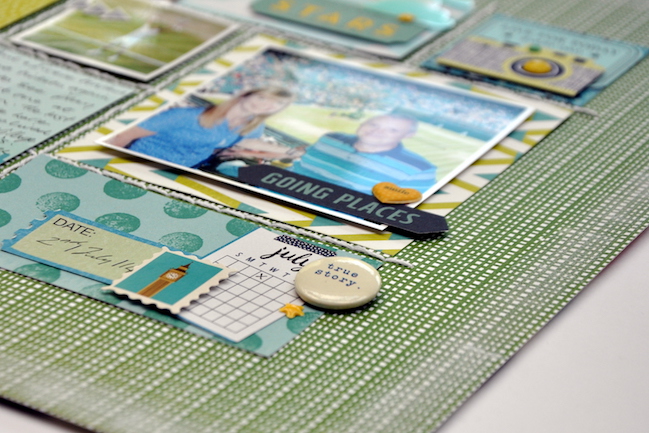 I love it when a challenge gets me scrapping something I'd not got around to documenting up to now. When I saw the challenge was sport I was reminded of a visit my husband and I made to the Wimbledon Tennis Tournament a couple of years ago. This trip was made even more special as we used to live there many years ago and actually got married there too and we could see the church from the Tennis Club, which got us reminising together.
As my photos from the day aren't that great I've printed them small and incorporated four into this grid design. To emphasise the tennis feel I've stitched white lines through the grid and dry brushed a white paint border around the edge. All my supplies are from the Go Now Go and Starshine ranges and they coordinate together beautifully.
- Sheena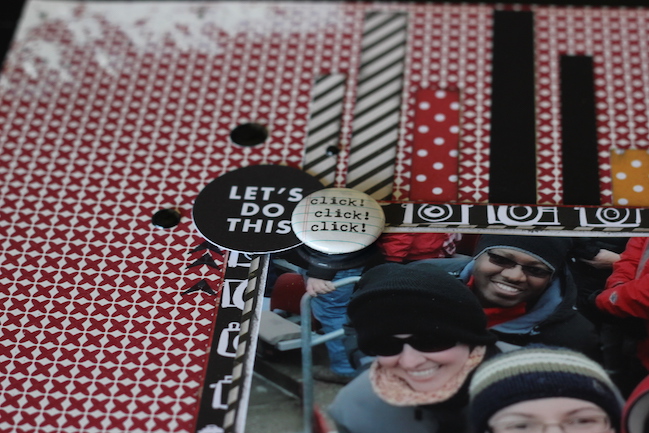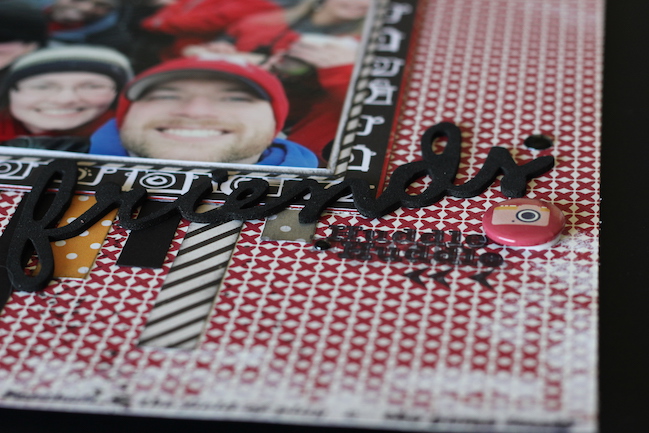 I'm always up for a challenge, and with this week's project I explored new techniques and stepped a bit out of my comfort zone. I'm only just now exploring mixed media, so had some acrylic paint on hand; however, I hadn't ever considered painting the edges of my page with it. The thought was a bit terrifying once I realized that I only had one page of Pathfinder from Shimelle's Starshine line on hand. Eek!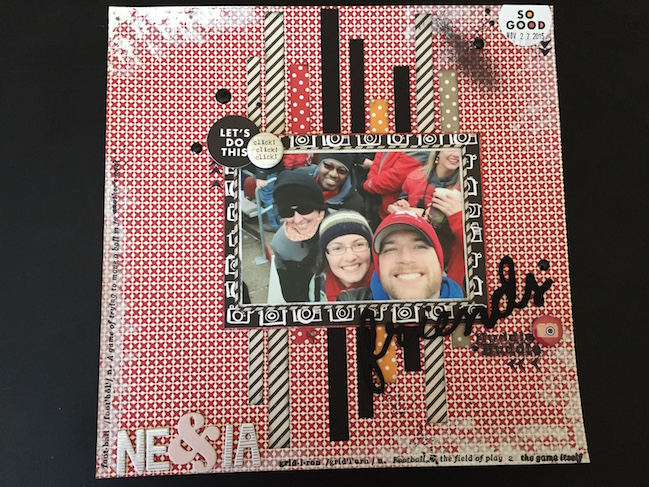 Since I decided to record our trip to Lincoln to watch Nebraska football play last fall, I wanted to stick to a very specific color palette and I'm grateful that the various American Craft lines, those of Shimelle and Amy Tangerine, included so much red, white and black, and that they were complimentary. Of course, the final project wasn't what I had first envisioned, but I like how it turned out. My story can be found on the backside.
- Jeanna
You have a week to complete the challenge and share a link – but of course you're welcome to set your own time schedule. Whatever keeps you happy and creative!
I'll see you tomorrow to share how I took on this challenge!
Today's Guest Artist: Jeanna Cata loves to travel, read, and laugh. You can find more from Jeanna on Instagram, Pinterest, and her blog.

Read more about: scrapbooking-challenges
19 September 2016

Next post: Using Paint to Highlight a Photo
Previous post: Weekly Challenge :: Embellish with leaf motifs