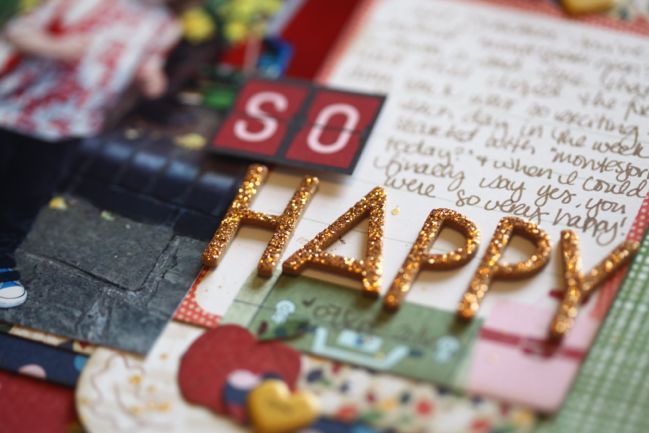 Excuse my giddiness, but I scrapbooked a back to school photo! Okay, he's two. Okay, it's not really school. But it was pretty close and he was beyond excited for the summer break to be finished and to go back to see friends and try his favourite things. It's a session we attend together once a week at a local Montessori school, and through the summer, barely a day went by when I wasn't asked 'school open again? Or school still closed?' He was very excited indeed, and the happiness in this big grin was very real.
And I was a little extra giddy to have a back to school excuse to pull out the apple papers from Go Now Go and get to work on a school themed page. The 'so' in the title is taken from a larger word in the departure board patterned paper, which can be used as a full page or cut apart to make plenty of titles and sentiments.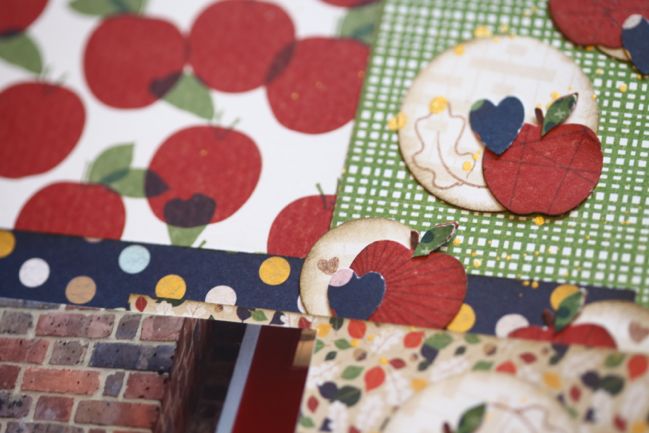 The apple embellishments came from a Martha Stewart apple punch – I knew there was a reason I was hanging on to that! I just punched the same shape from three different pieces of paper then cut the small pieces apart and glued them on top of the full red apple. The stamped leaves are from an autumn-themed set by Lora Bailora.
Of course back to school doesn't have to be apples, and guest artist Jane Ratanapol has a second look to share with you today.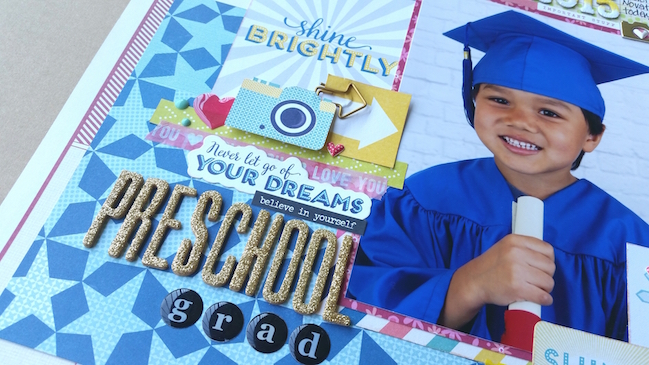 For this layout I used a lot of products from Shimelle's Starshine collection. I find that this collection is versatile for many occasions – not just specific themes, and I love working with 12×12 paper pad and the cut apart sheets. I found arranging embellishments on my layout a challenge yet very relaxing. I chose this picture of my son's preschool graduation because the color scheme goes together well with Shimelle's Starshine products.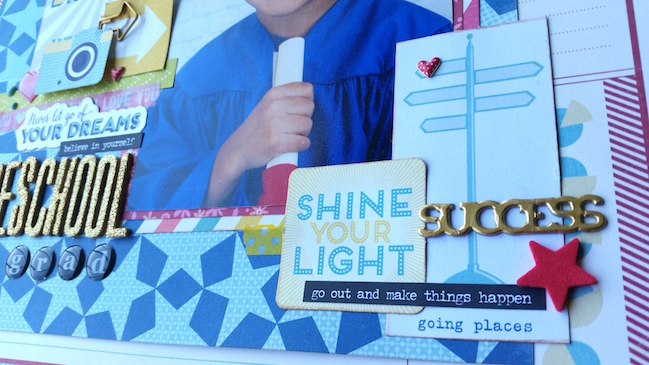 It's not often that I get to use larger photos on my layouts, but this is one special layout, and a special occasion! I wanted to focus on his success and really tell the story of this big milestone in his life. I wanted to use a lot of embellishments that can tell story of the photo and I loved layering them. I didn't really have a lot of space to journal but I think the photo and all the embellishments tell the story behind this photo very well.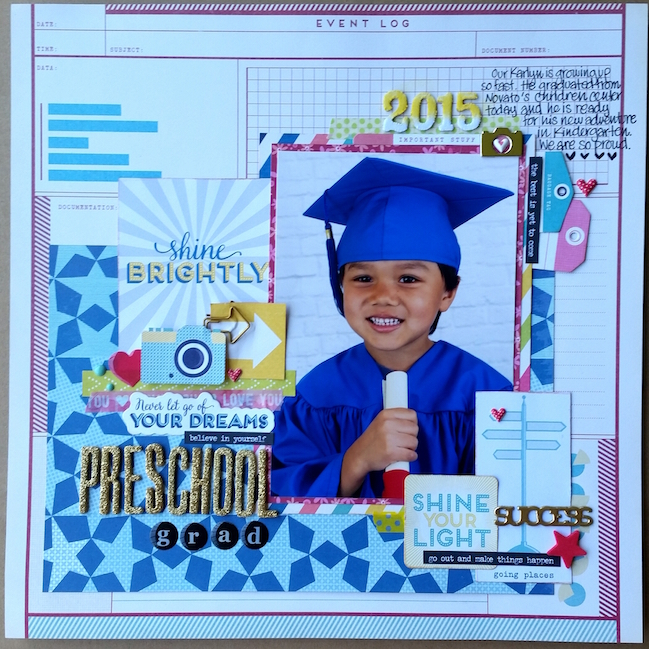 We'd love to see what you've been making with back to school photos. Care to share in the comments?
Today's Guest Artist: Jane Ratanapol loves crafting, hanging out with her three beautiful children (but they are a handful!), and a good cup of coffee. You can find more from Jane on Facebook.

Read more about:
27 September 2016

Next post: Layers of a story: Creating an interactive page
Previous post: Weekly Challenge :: Take Inspiration from a Travel Scrapbook Page