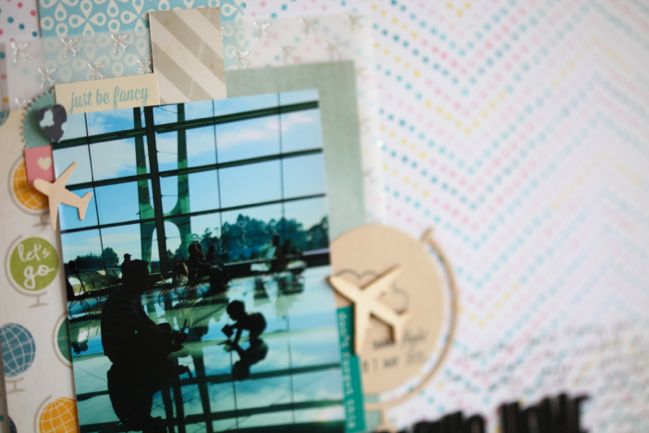 Welcome to a new week and a new challenge! Have you been scrapping much recently or could you do with a push to get a page off the ground? This week's challenge is a great one for finally putting a paper you love into your album, because you won't have to worry about covering it too much with everything else.
I challenge you this week to scrapbook using just a third of the page. Imagine your page divided into a 3×3 grid, like a # symbol, then choose just one row or one column. Vertical and horizontal both work. Everything else is completely up to you, so you can take your inspiration in any direction you like! The design above is shown in more detail with a video, if that's useful help. It uses about a third of the page, though you'll notice some elements do extend and that's okay, of course! Make it work for your style and your albums. To get you started on this week's challenge, take a look at these examples from contributing designer Sheena Rowlands and guest artist Antonia Sherlock.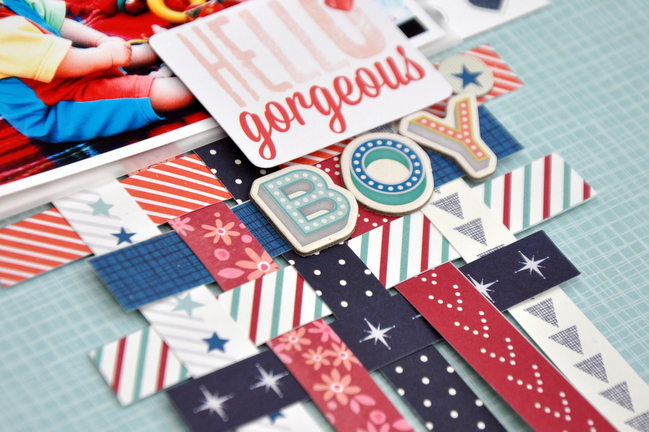 Here in England we never get as many sunny days as we would like, but when we do we tend to make the most of them, spending time in our gardens, eating picnics, and having barbecues.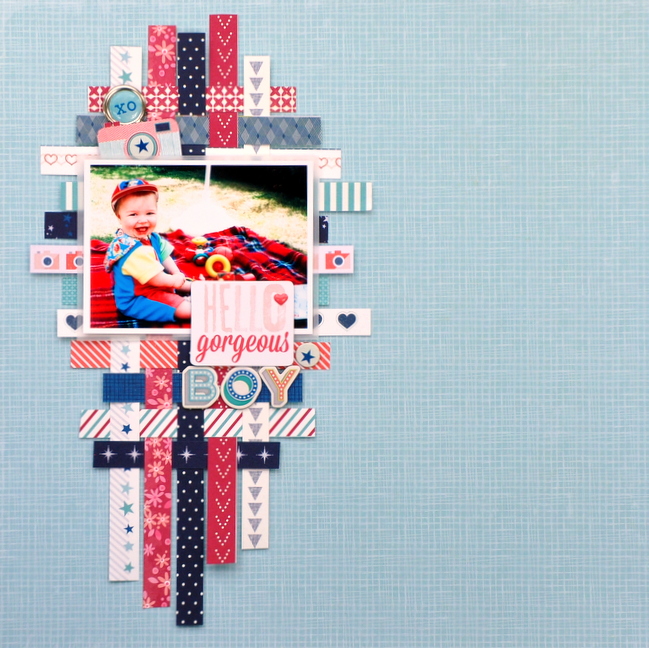 For this page I wanted to emulate the blanket shown in this photo of my eldest son eating al fresco. I used many of the branding strips from both the Starshine and True Stories collections, and wove them together to create a large mat for my photo and title on just the left third of the page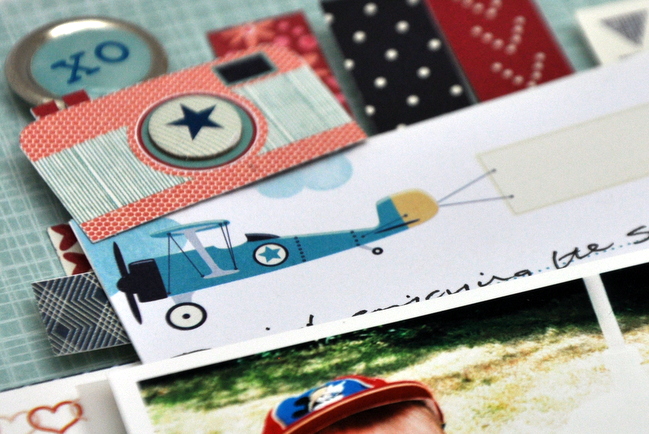 As I felt this page was already busy enough, I created a little vellum pocket behind my photo to hold journalling with the date and place details, which can be viewed using the clip and camera as its tab.
- Sheena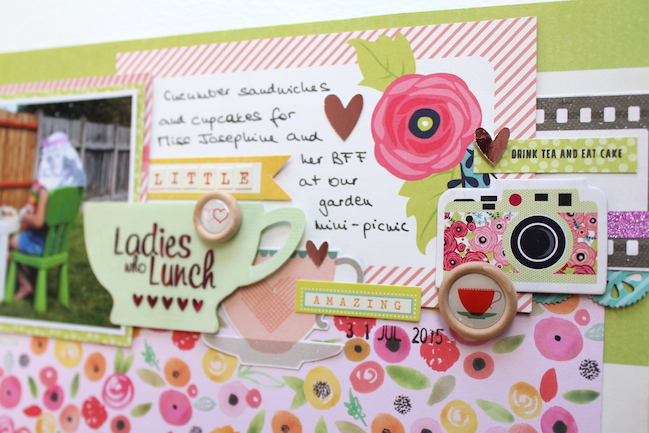 This photo of my daughter having cream tea with her best friend in our back garden last summer captures such a special memory of a perfect day and I really wanted to do justice to it on my layout. I knew I wanted to use a floral paper for the background, but I was worried about the photo getting completely drowned out by the busy pattern. So I used a trick I picked up from this Glitter Girl video. I chose the B side of the Exploration paper from the Starshine collection to counterbalance the business of the floral paper.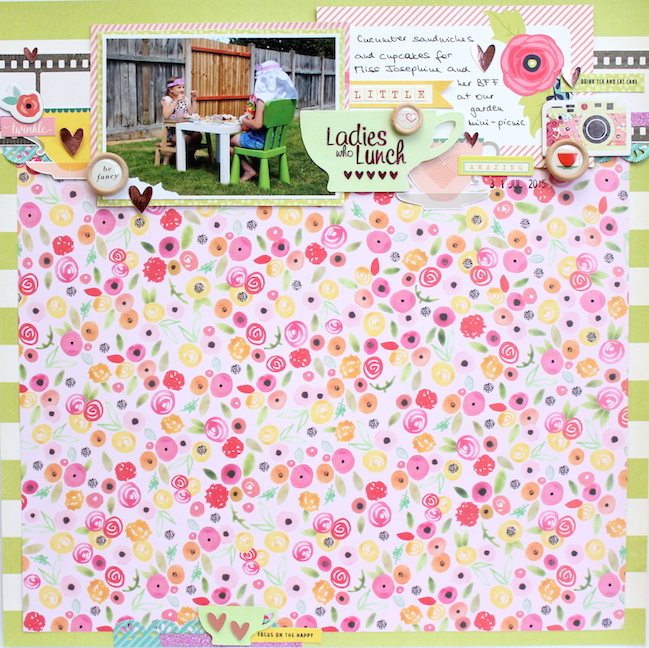 I worked across the top third of the page. As the space I was using was limited, I put the photo, title, and journaling next to each other, overlapping at times. I arranged the embellishments (the teacups, epoxy buttons, and the word stickers) to form jagged horizontal lines to allow the eyes to travel from photo to title to journaling. I used my Silhouette and Minc machines to create the larger teacup with the foiled title, and then incorporated it into the embellishment.
I could have left it at that, but the layout felt quite top-heavy, so I added a small embellishment cluster to the bottom of the page for balance.
- Antonia
You have a week to complete the challenge and share a link – but of course you're welcome to set your own time schedule. Whatever keeps you happy and creative!
Today's Guest Artist: Antonia Sherlock loves spending time with her family, scrapping the memories, and having cream tea (well, coffee). You can find more from Antonia on Instagram, and Pinterest.

Read more about: scrapbooking-challenges
06 June 2016

Next post: A style for scrapbooking sporty kids
Previous post: Designing scrapbook pages with strong horizontal lines