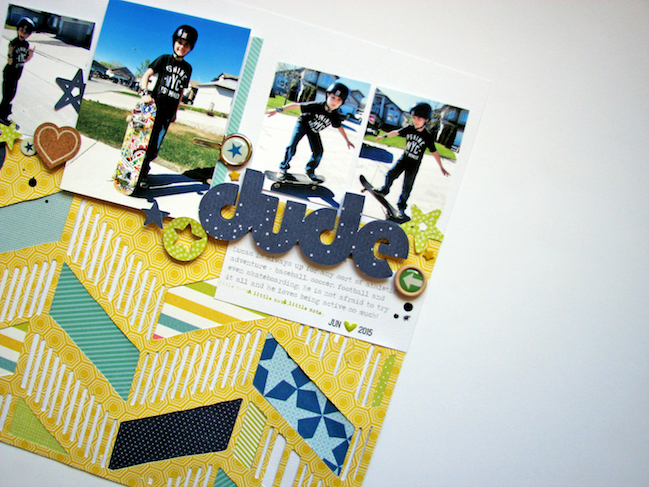 With this half of the world spending more time in the pursuit of outdoor fun, I hope you'll enjoy this project from contributing designer Nicole Nowosad. Enjoy the ball game!
Lately I've wanted to make an effort to pull out some photos of my boys that I normally have trouble scrapbooking. My boys are both quite active and into sports. I have stockpiled quite a few action or sport photos. Truth is, at least for me, action photos can be difficult to scrapbook. Often you have way too many, or some could be blurry and out of focus.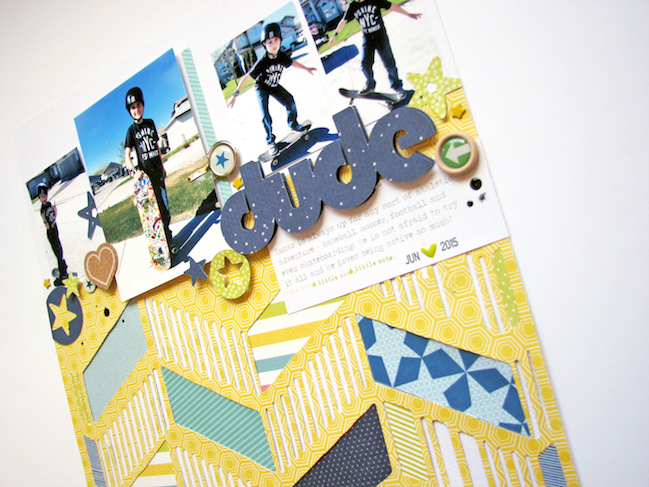 I had way more photos than I used, I decided to choose just the right ones from the set of photos that were the most clear and depict a series of actions. I feel like the photos really show how much fun my son is having playing around on his skateboard and putting the photos in a slight angled line across the page gives the photos some movement on the layout.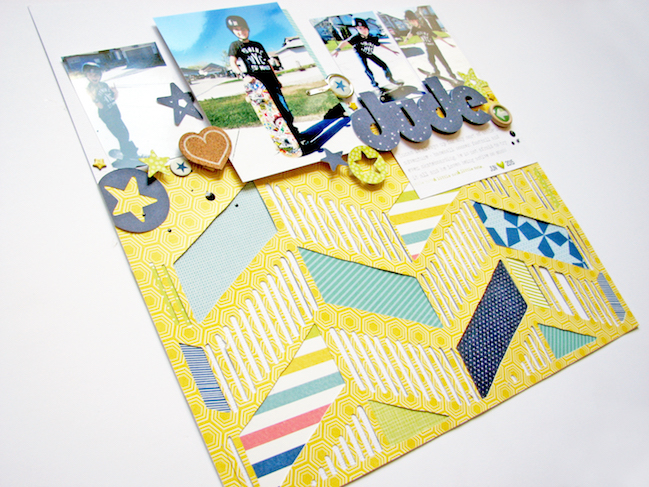 Once I had my photos sorted, I dove into how to best create a page that was masculine but not too young at the same time. I find that I tend to gravitate to my more girly side and sometimes I get blocked with how to scrapbook about my boys. I decided to use a grapic diecut background by JustNick that felt masculine, then pulled some papers from Starshine and let that colour palette be my guide for the page.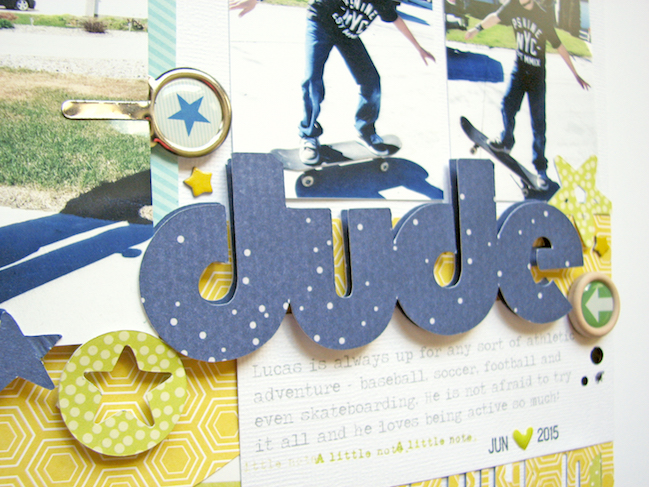 I started with a yellow colour and then added in several different shades of blue, which seems almost natural for a masculine page. I think the mix of the blues with the buttery yellow colour is perfect for a boyish page, and there is even a small hint of pink in the striped paper which embraces my girly side too!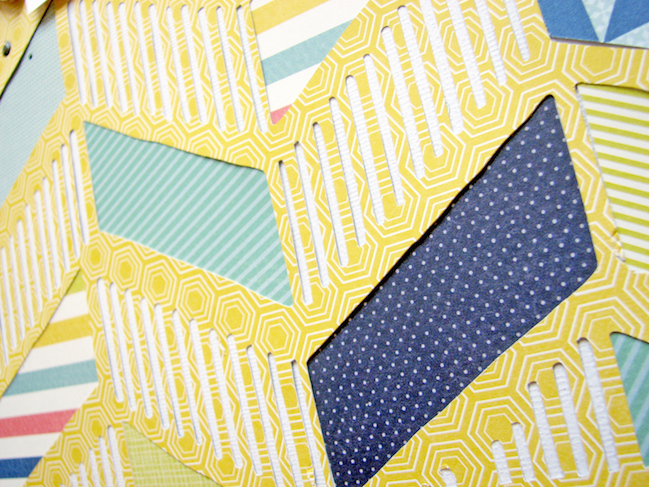 For me, there are lots of go-to shapes I like to use for masculine pages – take arrows and stars for example. For boy pages, I like to grab embellishments that are a little "harder" like the cork sticker, metal paperclip and even wood veneers.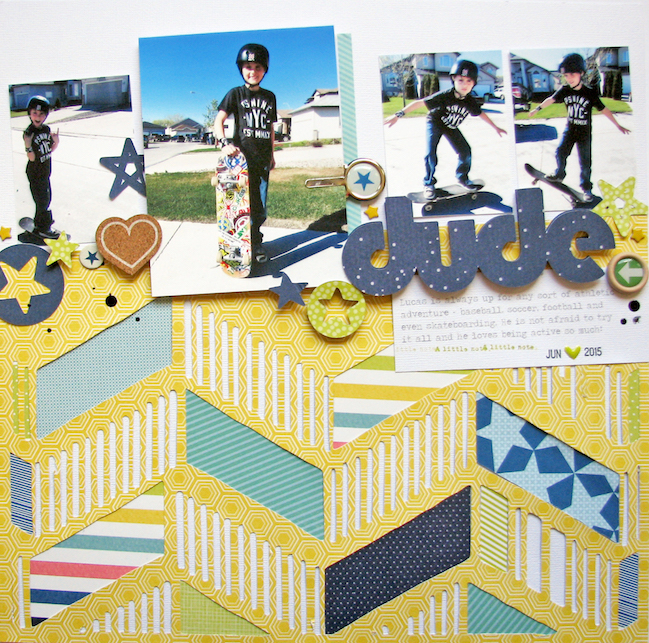 I hope you are inspired to get a lot more of those boy photos you may have set aside to paper! Have a creative weekend!

Read more about:
07 June 2016

Next post: Weekly Challenge :: Scrapbook with Split Complementary Colours
Previous post: Weekly Challenge :: Scrapbook using just a third of the page