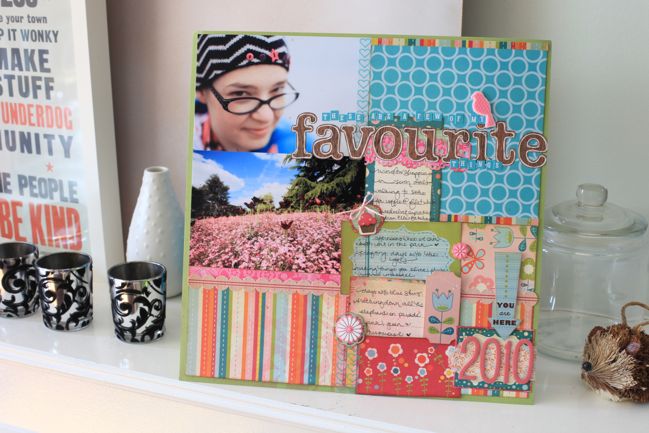 Since February, each week's challenge has gone out in advance to one of the eight contributing designers and one guest artist. Then I have the exciting part of opening their emails to see what they made! But this week's really made me chuckle. I had guessed which direction they would go and I was so wrong! Their layouts are brilliant but very different to where my mind went with this challenge. So now I'm extra curious to see where you'll take this challenge!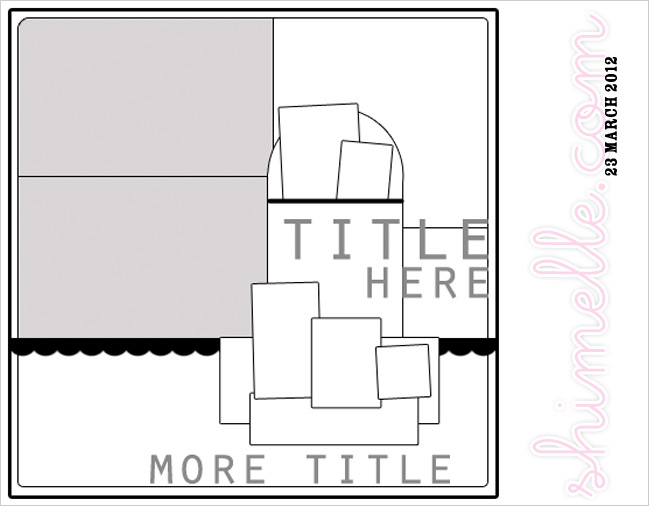 This week, we're working with something from the archives. I challenge you this week to take inspiration from this scrapbook page sketch. There's a video and two sample pages in that post, if that gives you a bit of extra help. How you take inspiration is completely up to you, so you can go in any direction you like! Will you work with the idea of a list of favourites or focus on the design elements? To get you started on this week's challenge, take a look at these examples from contributing designer Sheena Rowlands and guest artist Heidi Cocca.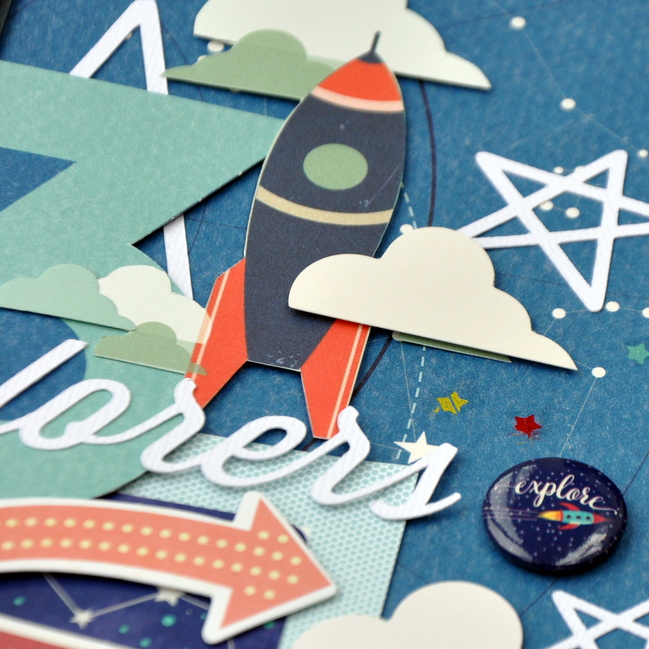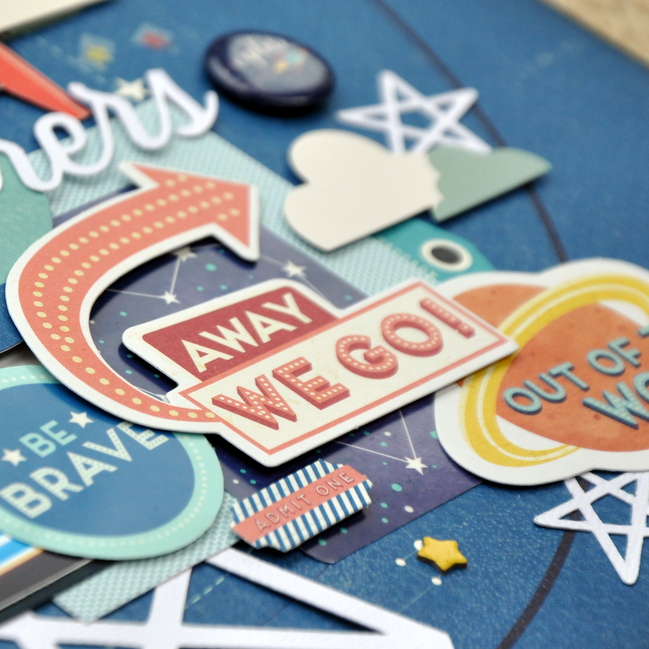 I've always been a fan of sketches & I particularly liked the layered shapes on the right of the photo in this sketch. I thought it would be perfect to use lots of the die cut shapes, stickers, and journaling cards from both the Starshine and True Stories ranges to complement my photo choice.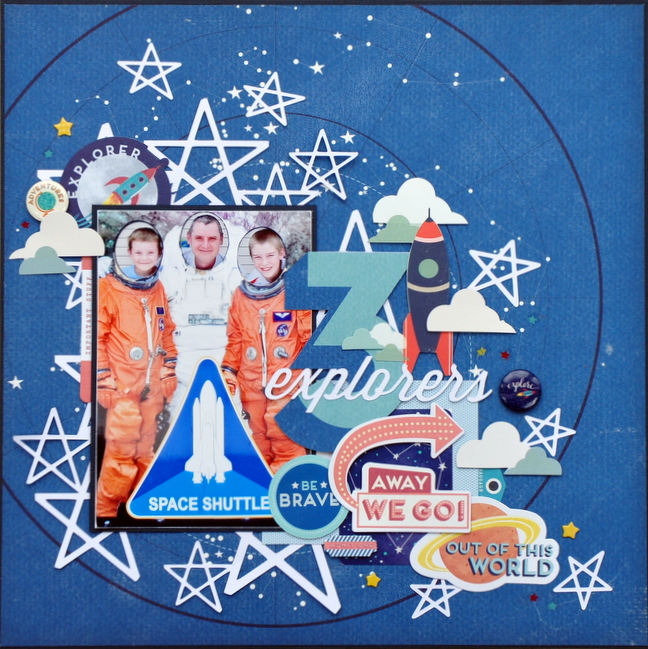 I used a 6×4 portrait photo instead of two landscape and gathered all the elements to it allowing more of the lovely background paper to show. The die cuts provide a subtitle for my photo and I've written my journalling on the back of this layout as I feel there is enough going on on the front.
- Sheena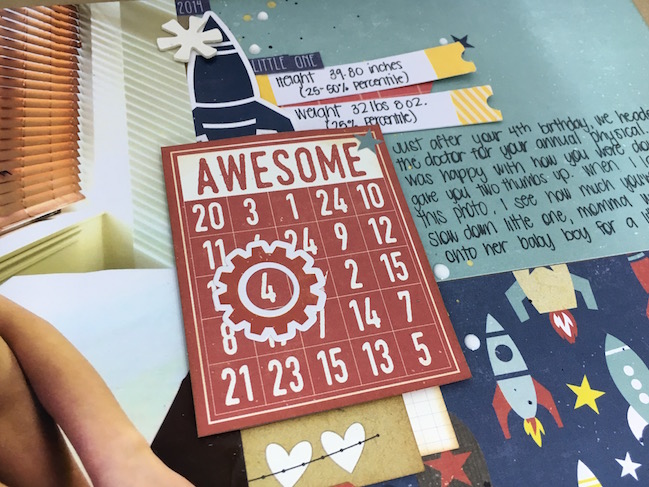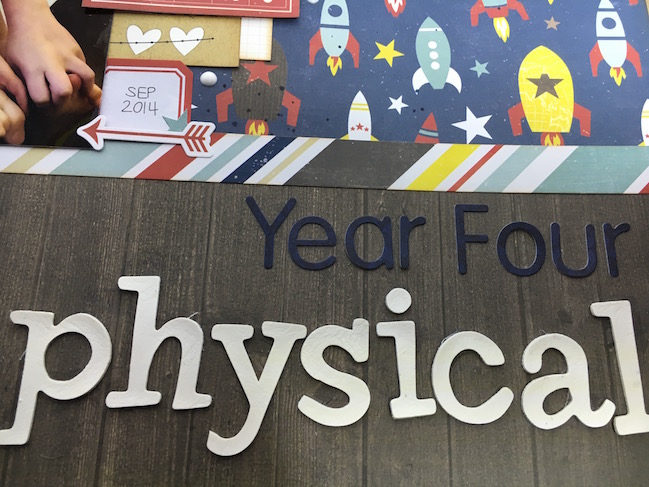 When new supplies arrive, I group them into small layout kits, including the photos, so I don't forget what I had intended when I purchase it. But then what? This is where a sketch can come in handy, helping me pull together the materials that I've selected with the photo or photos that I want to include on the layout. The best part about sketches is that they are completely reusable, as two layouts using the same sketch will never look the same.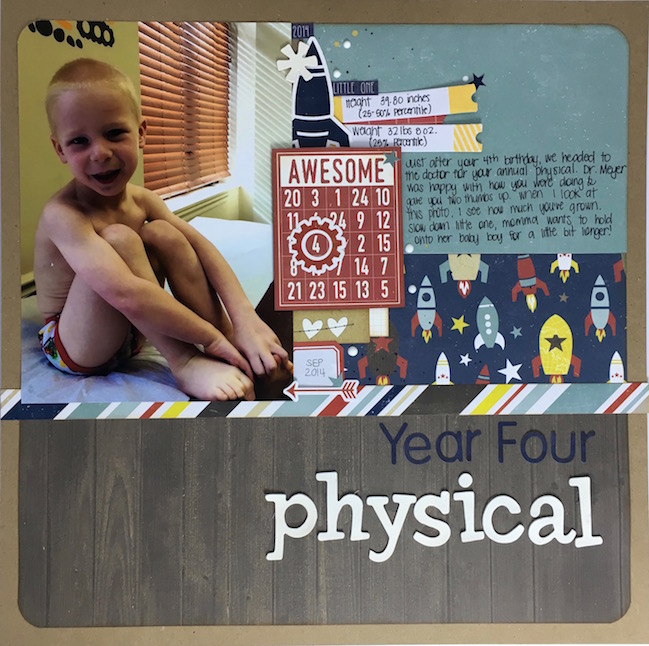 In Shimelle's layout, Thai Style, she started with two landscape 4×6 photos, but I decided to go with a portrait 5×7 photo. Similar to Shimelle's layout, I had one block of patterned paper that included all of the colors of the layout, and then brought those colors out in the embellishment cluster that runs through the middle of the page. As a nod to the 2013 style of the original page, I did round my corners and inked the edges of the patterned papers, but then I put a more modern spin on it by including some ink splashes and faux enamel dots.
- Heidi
You have a week to complete the challenge and share a link – but of course you're welcome to set your own time schedule. Whatever keeps you happy and creative!
Today's Guest Artist: Heidi Cocca loves her two boys (well three, if you count her husband too!), coffee and traveling anywhere and everywhere. You can find more from Heidi on Instagram, and Twitter.

Read more about: scrapbooking-challenges
30 May 2016

Next post: Designing scrapbook pages with strong horizontal lines
Previous post: Scrapbooking Children's Artwork