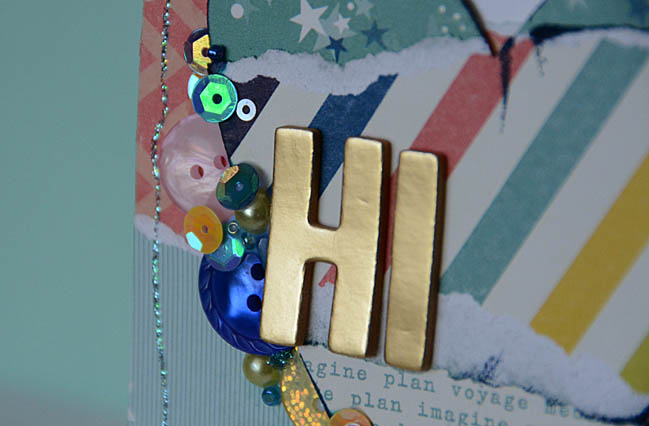 Last weekend, I was in Germany to teach some scrapbooking classes on strong design without spending a fortune on embellishments. One thing I love about that concept is it automatically answers one of the most common reasons I hear for people taking an interest but not actually trying paper crafting: 'it's expensive'. Like many things in the world, it can be expensive if you want to take those options but it definitely doesn't have to be! I came back from Germany to find contributing designer May Flaum with such a complementary train of thought, and today she's here to share her philosophy for introducing new crafters to the glorious world of pretty paper.
Crafting with people who don't normally craft, or who are new to it can be quite the challenge. You want to make it inviting and fun, yet not overwhelm them. Hey there, May Flaum here and today I am excited to share an idea and video with you to make card making fun with yourself or with a group!
I often get asked how I teach my kids to craft and my short answer is: I don't. The thing is I try to encourage them to play, explore, and discover on their own. One key idea is to come up with a simple formula as I have here (shape + paper scraps + simple sentiment + embellishments) and give just enough structure that people aren't left wondering where to even begin. You want to inspire a person to try, to play, and to have fun. You don't want to bog them down with rules and too much structure. Ah, but you don't want them without a starting point either!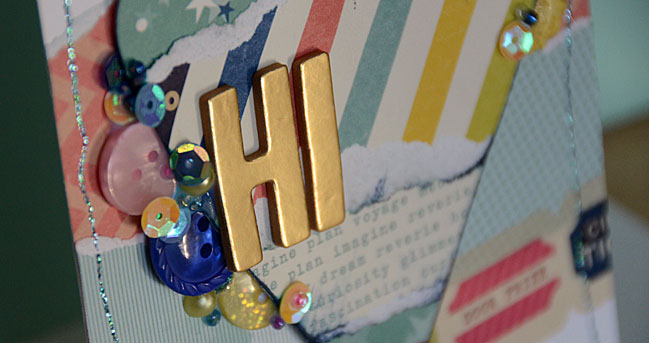 Clear as mud? Don't worry, I've got a video to help explain as well as show you how I've made my card. Here is my video tutorial for creating a card like mine:
I just love how this card turned out, and that it has the benefits of using up scraps and bits of my stash as well as giving a lot of creative freedom to the teens, tweens, and anyone else I might happen to want to create with.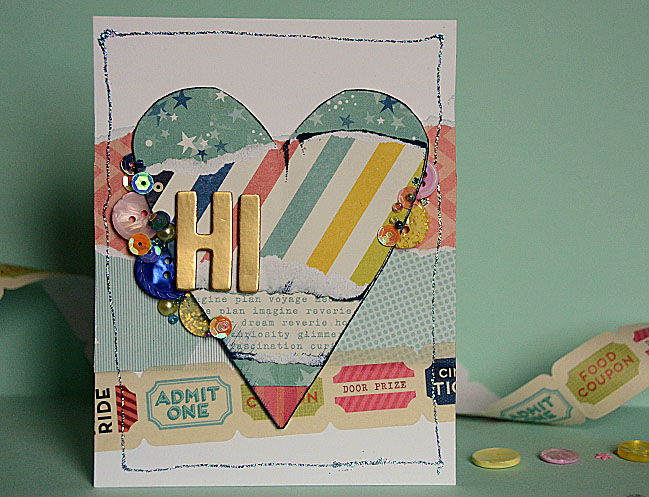 I also love this as a warm-up for myself when I'm not feeling especially creative, or a maneuver to avoid cleaning off my desk. Just use the scraps! I hope that you've enjoyed this video today and that I've inspired you to go make some cards with someone today. Crafter or not – we can all enjoy playing with pretty papers and fun embellishments.
Do you need a crafty warm-up today? Give May's formula a quick try and share it with us!

Read more about:
29 April 2016

Next post: The Scrapbook Process starts Monday!
Previous post: Glitter Girl Adventure 138: On a Minc Mission