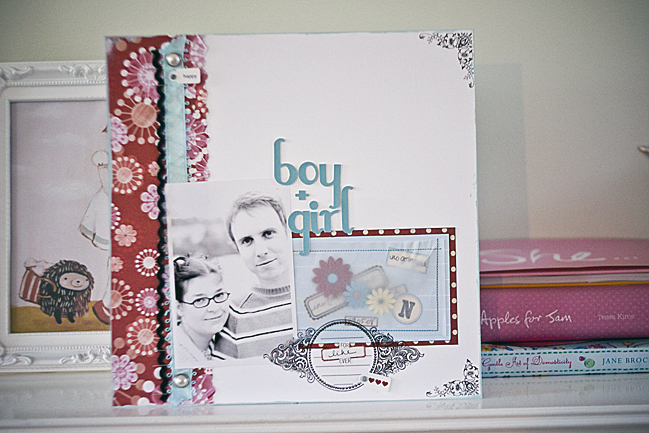 Okay, I hear you: last week's challenge was not the easiest… but it was so much fun to see those pages appear with that familiar embellishment placement yet each page looking completely unique! How about we go a little simpler this time though? And it gives me an excuse to repost this layout that is years old and inspired by a layout a decade older than that, and yet it still makes me smile with one of my favourite colour combinations and that little pocket trick that means there's no need at all to spend time getting everything just so in an embellishment cluster, because it's just going to move when you turn the page anyway!
And now, on to the challenge! This week you need to look for something specific in your stash. I challenge you this week to scrapbook with vellum! Use a lot or a little; plain or patterned – whatever you have on hand. Everything else is completely up to you, so you can take your inspiration in any direction you like! A few years ago, my sparkly friend shared a video on this topic, if that's helpful! To get you started on this week's challenge, take a look at these examples from contributing designer Nicole Nowosad and guest artist Jen Schow.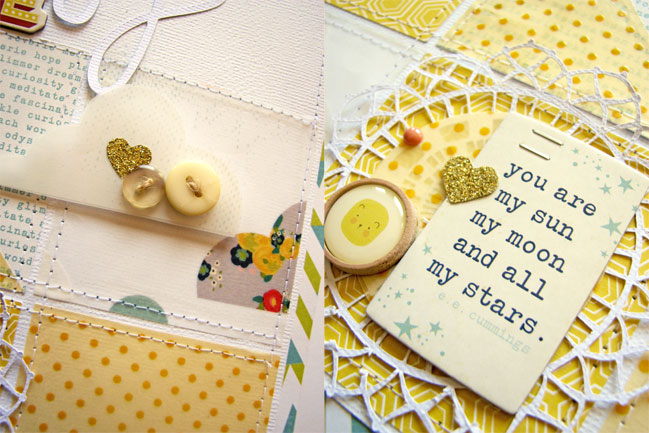 Vellum adds such a soft touch to a project. I love combining vellum over patterned paper to create a completely different look, or even using it on it's own in replacement of patterned paper. I did both on my project to create a fresh and easy layered look by using some yellow vellum on my project.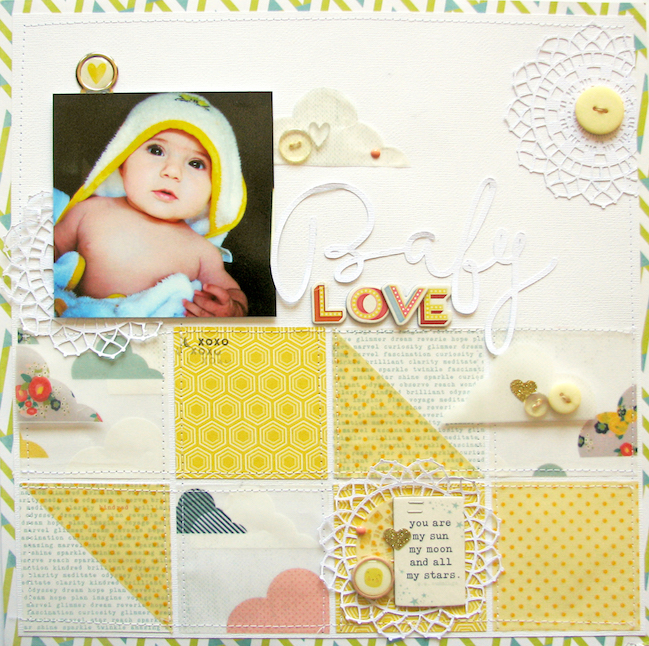 I trimmed some of the clouds from the Shimelle vellum paper, and to hide the adhesive, I added some buttons and glitter heart so the adhesive has a place to hide behind it!
- Nicole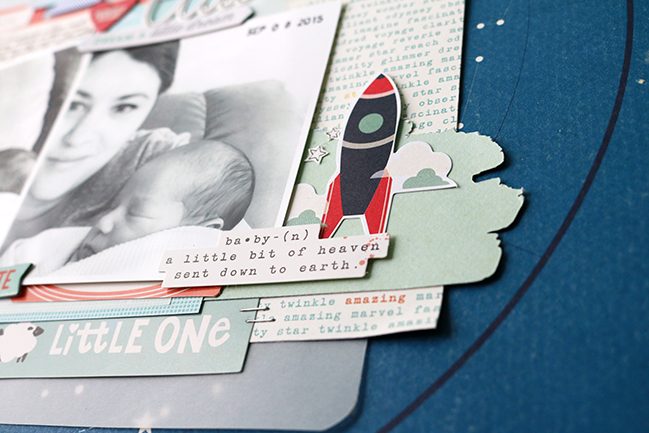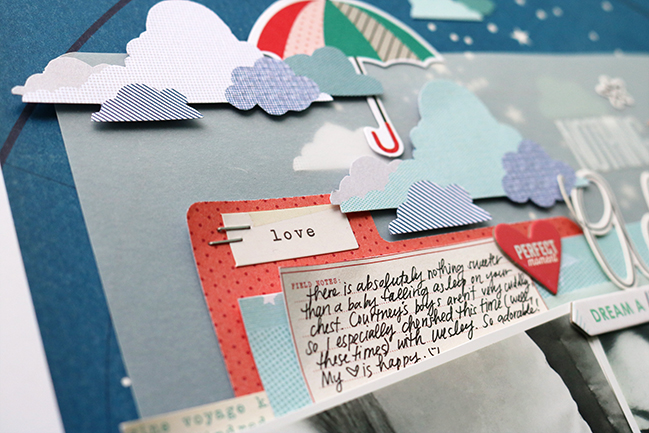 I love the softness and depth that vellum adds to a layout, and a baby layout? Even better. I paired up the Shimelle Starshine collection (and bits from True Stories as well) with some of the new Crate Paper Little You collection and I love the way these two collections work together. I knew I wanted to use the constellation paper for a background the minute I saw it, but sometimes dark papers are hard for me to use as a full sheet.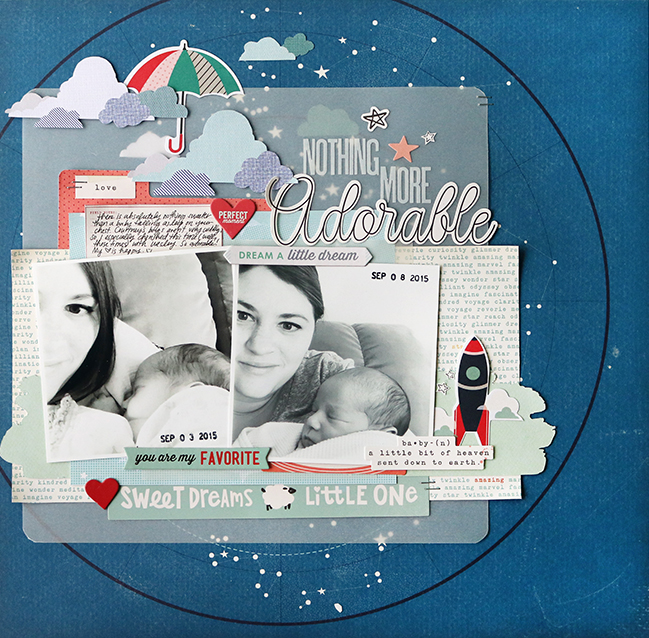 Enter vellum. It softens it up just enough, but you can still see the stars shining through. I cut some clouds from the Starshine 6×6 paper pad and layered them on top of and underneath the vellum and I love the depth that creates. You can watch the whole thing come together in my process video.
- Jen
You have a week to complete the challenge and share a link – but of course you're welcome to set your own time schedule. Whatever keeps you happy and creative!
Today's Guest Artist: Jen Schow loves pretty paper, taking photos, and putting together puzzles. You can find more from Jen on Instagram, YouTube, and her blog.

Read more about: scrapbooking-challenges
04 April 2016

Next post: On Sharing Passions
Previous post: Scrapbooking with Flowers and Frills