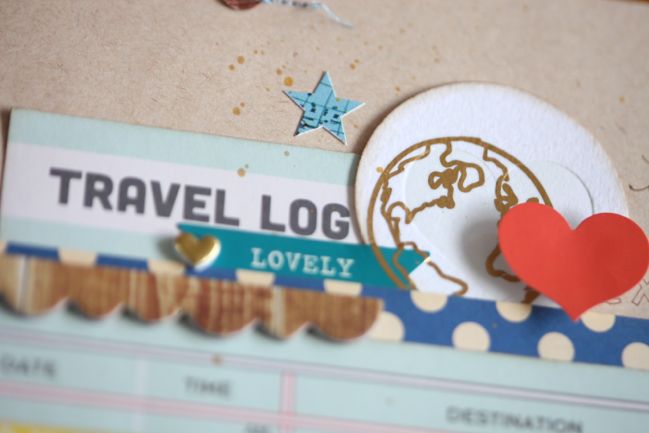 Our next challenge is one I often throw in because it's my favourite and I love any excuse to use these papers: scrapbook with woodgrain patterns! Please welcome guest artist Ida Rosberg to share her beautiful take on mixing woodgrain with other elements in your collection.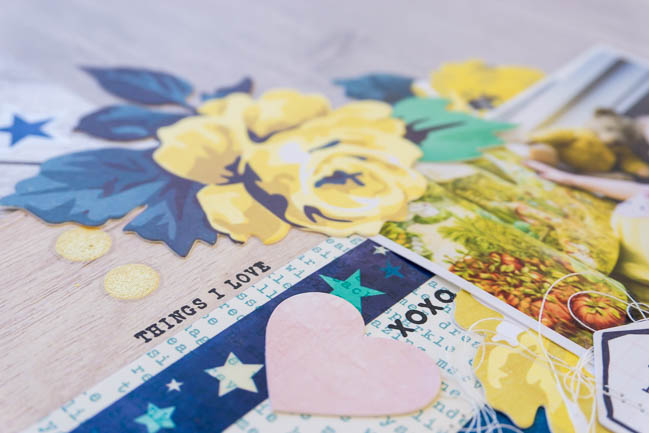 I really like children's books. And I absolutely love that my daughter is starting to like books too! It's so fun to watch her explore the pretty pictures in the books. To watch her point at things she recognize and hear her wonder "What is this?" I snapped some pictures when she read a very pretty book with her teddy bear. The light from the window was perfect and their clothes were matching!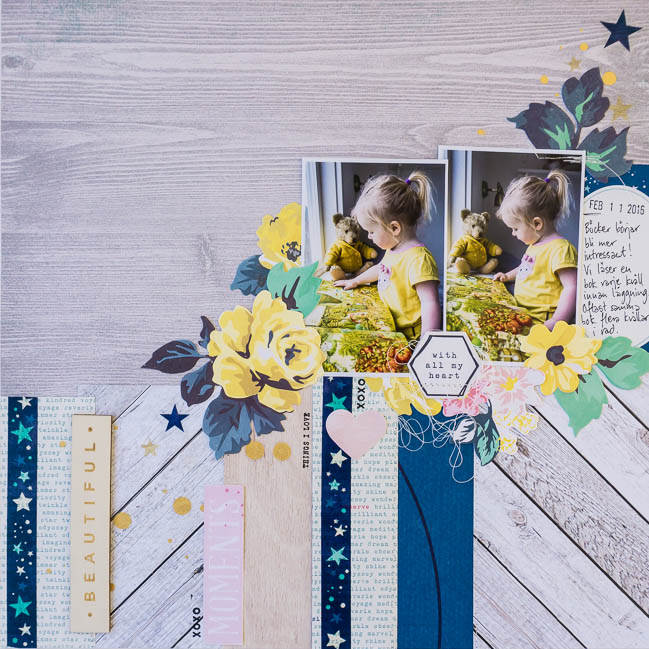 Woodgrain papers are one of my favorite types of pattern papers. They are often very easy to use as a background on a layout. I hoard woodgrain patterned papers and have two or three of the same ones in my stash. For this layout I wanted to use more than one type of woodgrain. I found two types of grey wood (from Pink Paislee and Dear Lizzy) and one very light brown (from WRMK). I matched the woodgrain with papers and decorations from Shimelle – Starshine and flowers from Maggie Holmes. The wood veneer is from Shimelle's first collection! I almost never write titles on my pages… but I often use a combination of words I find on decorations or stickers.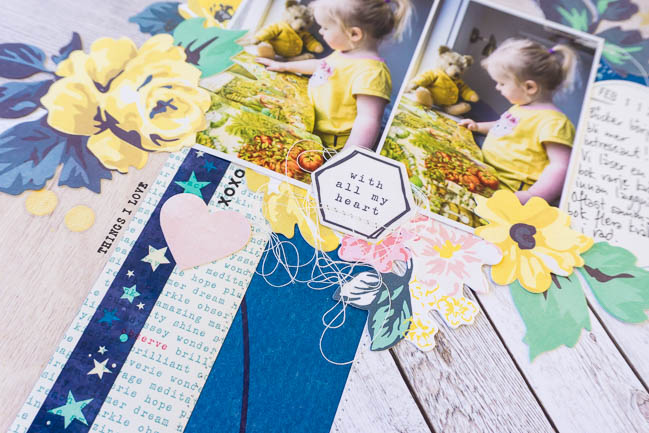 And now your turn: create a page with a woodgrain pattern! It mixes so well with all sorts of patterns, colours, and collections. Don't forget to come back and share what you make!
Today's Guest Artist: Ida Rosberg loves gin & tonic, pretty papers, and ephemera packs. You can find more from Ida on Instagram and her blog.

Read more about: scrapbooking-challenges
08 May 2016

Next post: A bright and bold colour story
Previous post: Scrapbooking with shaped paperclips