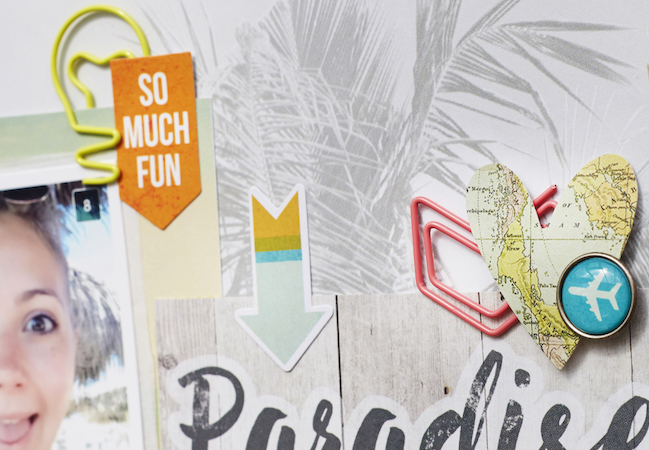 For the next NSD challenge, it's time to have a rummage in the stationery drawer. Guest artist Sam Ball is here to challenge you to scrapbook with shaped paperclips!
Teenagers of today seem to spend much of their time on social media, with Instagram and Snapchat seeming to be a firm favourites with my three step-daughters! I love the cryptic text lines that they add to their photos, many of which not only make me smile, but they prove to be the perfect title for a scrapbooking layout!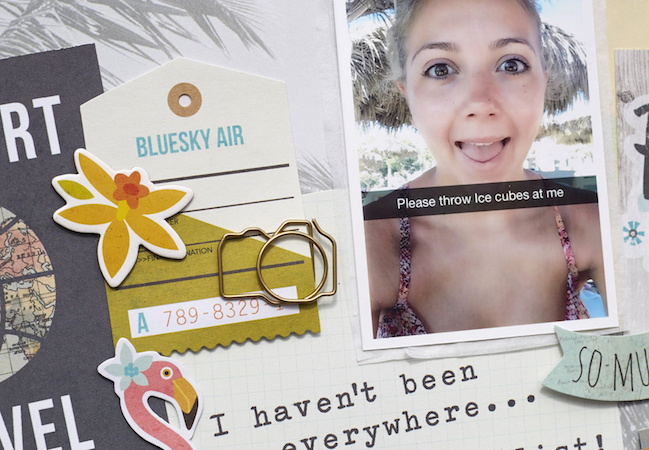 Having settled on a candid holiday photo, the recently launched Simple Stories You are Here collection seemed ideal. The quirky elements and ephemera are right down my street and perfect when teamed with an assortment of random colourful paperclips to create a fun and vibrant layout. The colours so remind me of warmer climates, mixing teal with coral pinks and canary yellow.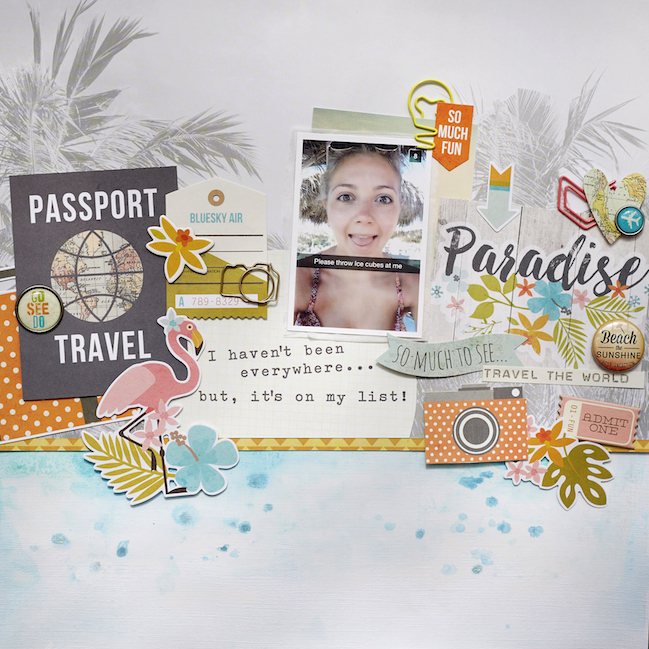 So if you haven't already planned your next holiday, roll on the summer. Here's hoping you'll see the odd flamingo or palm tree this year! But for now: go make a page with a paperclip! Don't forget to come back and share with us. You can post a link or upload your image directly.
Today's Guest Artist: Sam Ball loves sunshine, strong design, and scrapbooking. You can find more from Sam on Instagram, Facebook, and her blog.

Read more about: scrapbooking-challenges
08 May 2016

Next post: Scrapbooking with woodgrain patterns
Previous post: Scrap some scenery