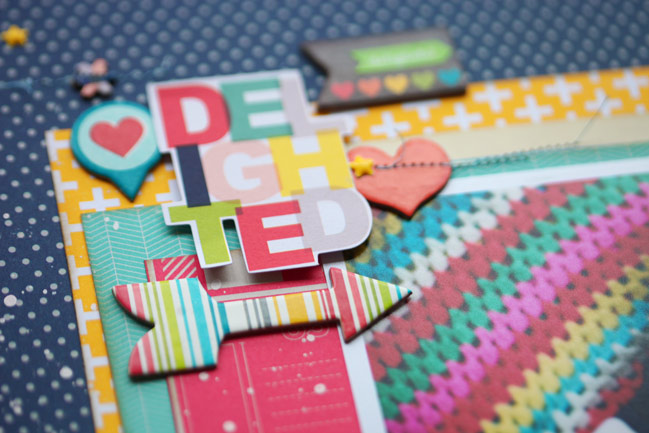 Plenty of patterns and product types covered in the NSD challenges so far: I think it's time for a colour combination challenge! Red and blue is a combination I love working with though I could count on one hand how many times I've used it for something even vaguely patriotic. Instead, red and blue feels bold and versatile to me!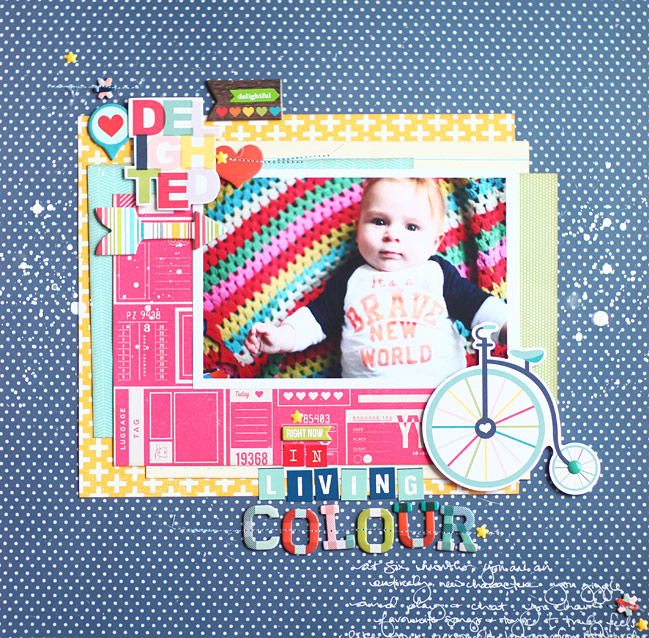 I love how a rainbow of accents feels full of potential and energy.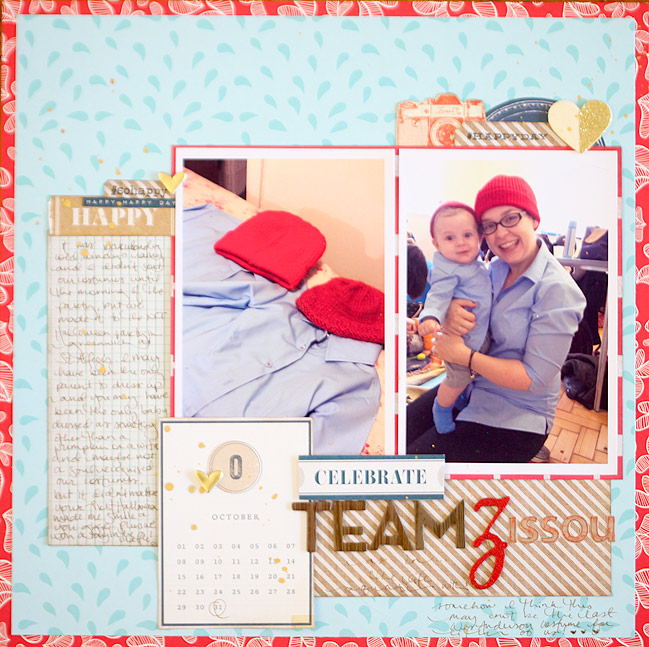 And I love how softening the blue to a lighter shade makes it feel a little warmer, a little more down to earth, and maybe even a little more cuddly! (Okay. That might just be the photo. But I'm not sure it's entirely responsible.)
Your challenge is to create a page using red and blue but also whatever other colours you feel drawn to use! For another look, please welcome guest artist Charity Feit.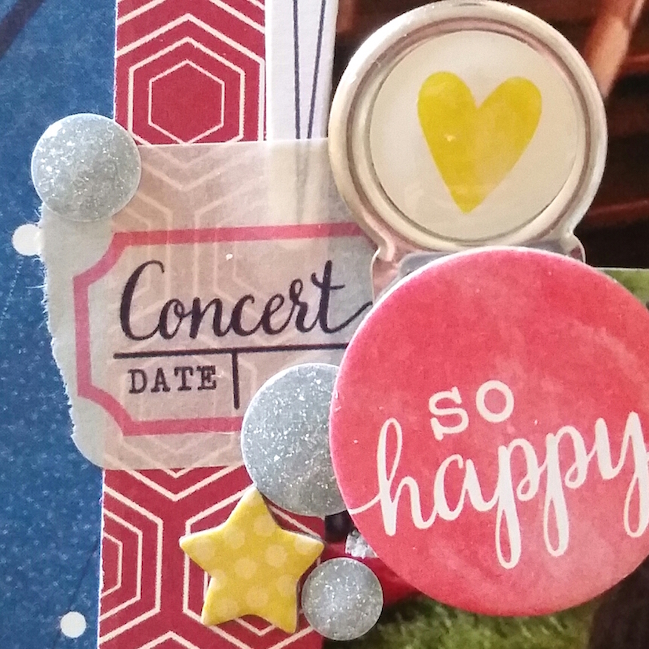 This page highlights my 40th birthday gift from my family, tickets to see A Prarie Home Companion Live at Wolf Trap Performing Arts National Park. I used several pages (including the cut apart sheet) from the Shimelle Starshine Collection as well as lots of the embellishments available to match.
I used a very simple formula of using three 4×6 photos straight down one side of the page, then making three clusters of embellishments in a triangle around my photos.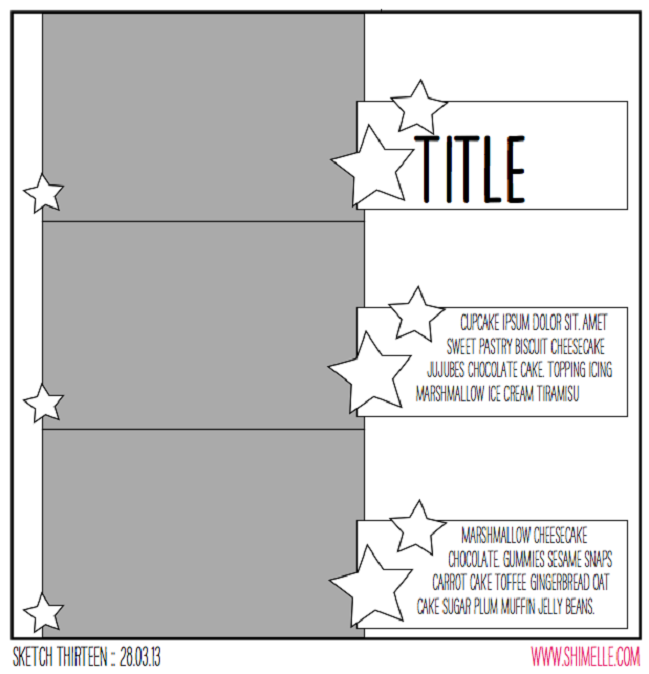 This sketch from the archives might prove useful if you're working with three images like this.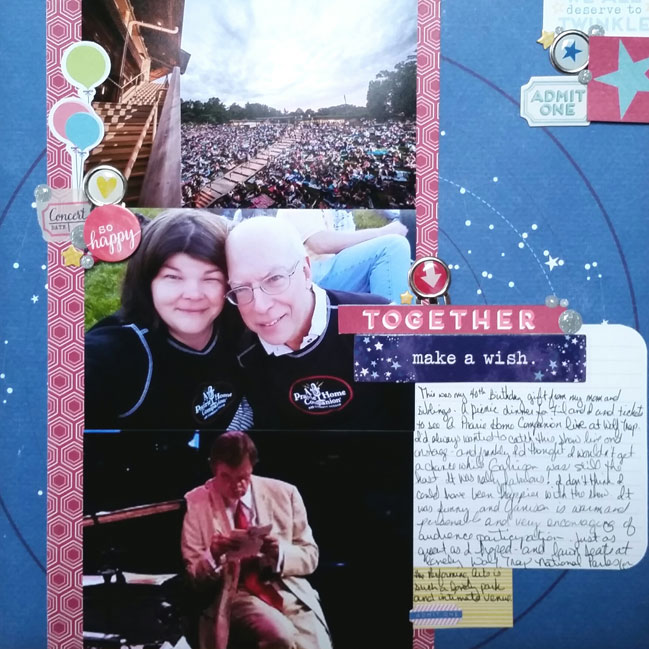 I love journalling in my own handwriting on my pages, I'm not at all fussed about perfection… they are my memories and having them in a visual way makes me happy.
Your turn! We'd love to see what you pair with red and blue to create your own unique and bold colour story.

Today's Guest Artist: Charity Feit loves using paper and embellishments to record her family memories, knitting, and getting inspiration from crafting videos. You can find more from Charity on Instagram, Twitter, and her blog.

Read more about: scrapbooking-challenges
08 May 2016

Next post: Weekly Challenge :: Scrapbook with Square Photos
Previous post: Scrapbooking with woodgrain patterns