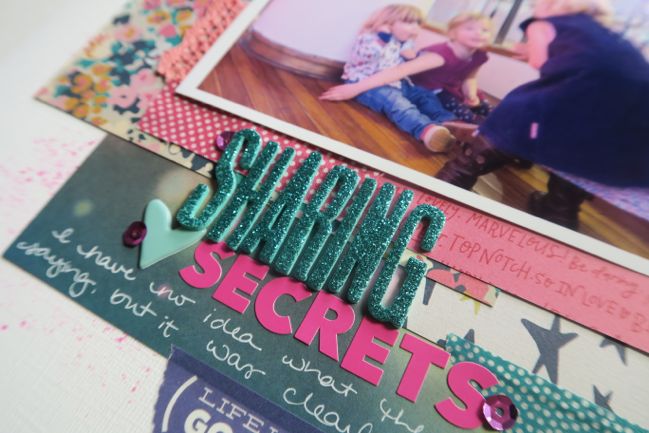 Happy (inter)National Scrapbooking Day! Time to get started with challenges and sharing new scrapbook pages! First off, we're looking for texture. Instead of just paper and stickers, throw some fabric or lace into the mix and see how it works for you.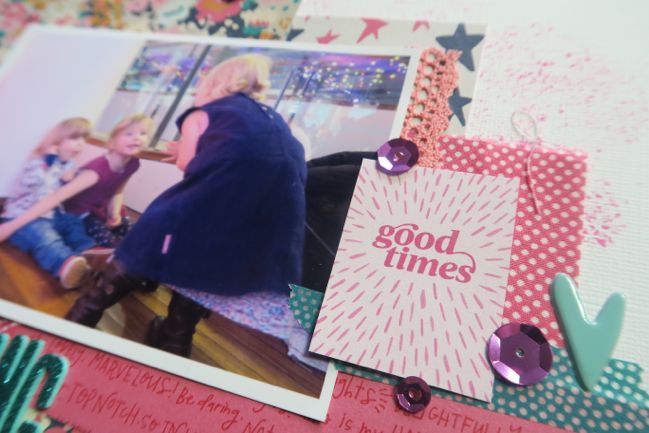 Stitch it, pin it, staple it, or just glue it, but see how these textile textures work alongside your favourite papers and photos for a bit of contrast.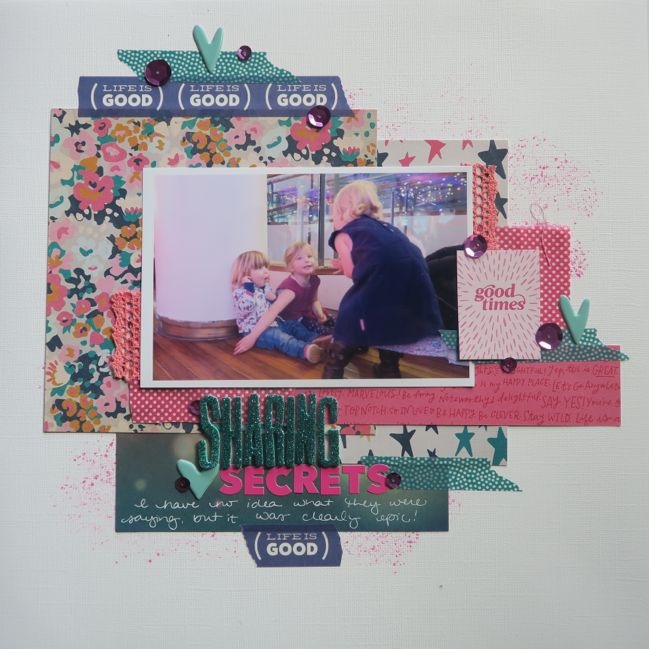 Fabric pieces on layouts don't need to be an overwhelming focus. The hot pink dot pattern to the bottom left and right side of this layout are small fabric remnants, and just the small detail of a few loose threads and a softer texture makes for a twist to the layering without creating a page that is sewing-machine-themed from start to finish.
For a second idea to get you started, guest artist Karla Der goes with lace!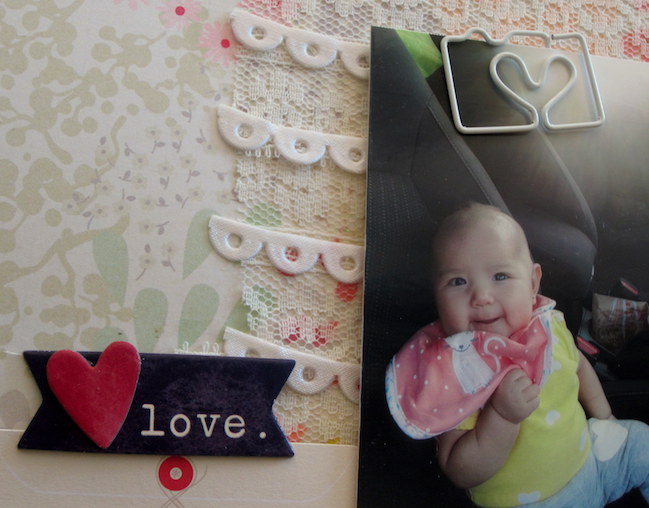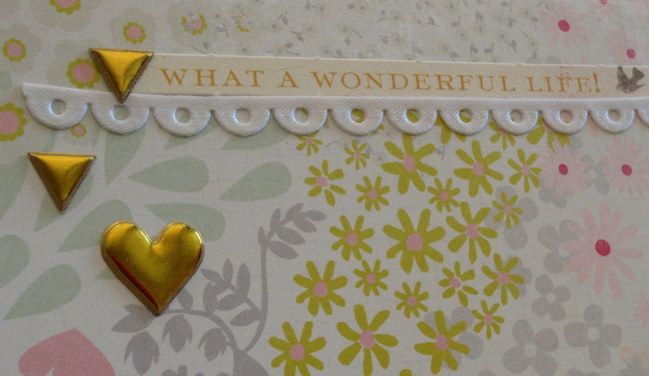 This is a photo of my little girl when she was just a few months old and beginning to give big smiles. I just love how the rays of sunshine worked so perfectly behind her.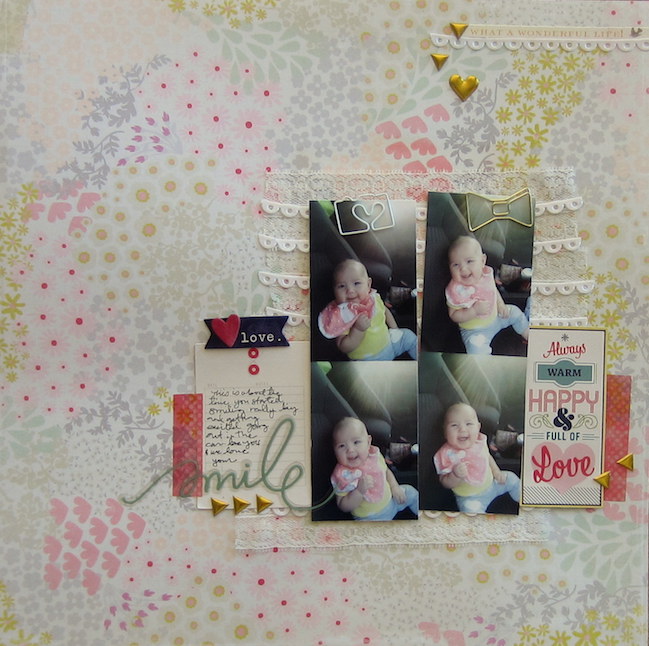 I printed these photos on a 4×6 print and then cut it down the middle to make it look like a photo strip. I didn't want a mat around the photo, but I wanted to separate it from the paper and give it a softer look. I used two types of lace trim and layered them behind the photo strips. The paper is from Crate Paper Notes and Things. The embellishments are a mix of Shimelle's Starshine and True Stories, Evalicious and Maggie Holmes.
-Karla
Today's Guest Artist: Karla Der loves coffee, her dogs and playing with paper. You can find more from Karla on Instagram, Pinterest, and her blog.

Read more about: scrapbooking-challenges
07 May 2016

Next post: A simple stamping technique for your scrapbook
Previous post: Direct the eye with arrows on a scrapbook page