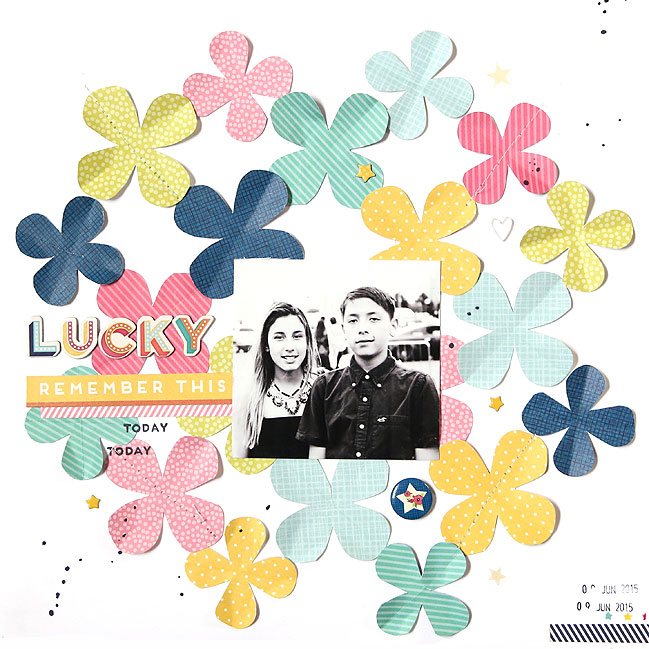 On we go with another NSD challenge! This time it's contributing designer Gina Lideros here to inspire you to repeat a shape on your page. Enjoy!
Working on my pages back around St Patrick's day, I'm always a little stuck. It's nice to be able to scrapbook about the occasion and document the event when there is so much inspiration around at the time. But what if you don't have photos from that particular holiday? This is the case in my family. My side of the family is Irish, but only by a small percentage, and we never really celebrated the holiday growing up. Then, I married my husband whose family comes from the Phillipines and they do not celebrate the holiday at all. I decided we didn't need to have a big green celebration for me to still have fun scrapping with all that Saint Patrick's day crafting that was inspiring me, and I wouldn't even need to be limited to green, green, and more green. It was easy to translate this theme onto a layout by documenting photos of people in our lives that we feel "lucky" to have. If you have any dates on your calendar that leave you feeling a similar way – inspired by all the pages and projects you see but with no real memories of that theme to scrapbook – see if you can twist it until it's just right for you!
But don't worry: you're not tied to any theme for this challenge. You just need to pick a shape and repeat it many times on your finished layout!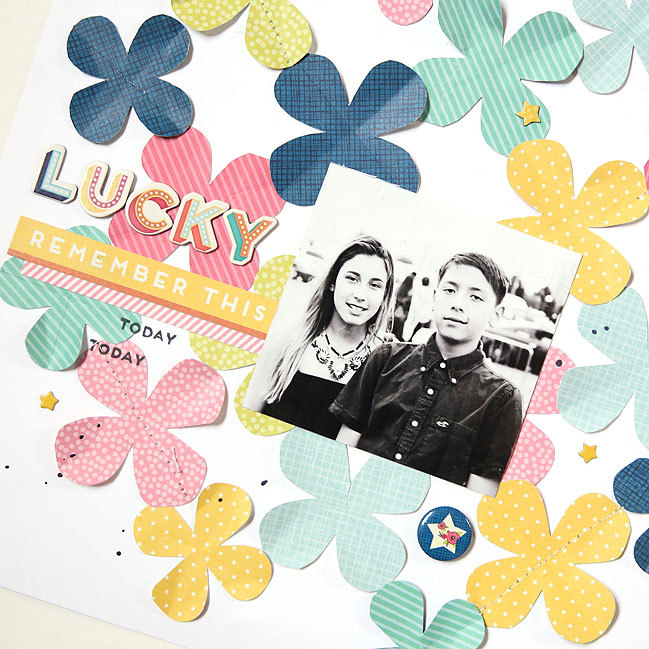 I started off my layout by choosing a lucky four leaf clover design in Silhouette Studio and then I cut the design out of several different patterned papers from the Shimelle Starshine collection.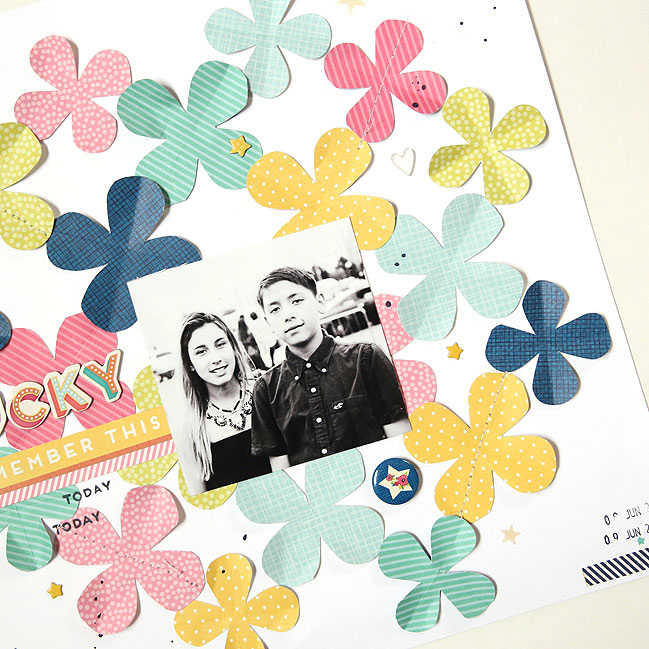 After trimming my four leafed clovers out of different pieces of patterned papers, I used a bone folder to create a crease down the center of each leaf in the design, and then used my fingers to puff each piece of the clover up, creating a 3D design.
I then placed my four leaf clovers onto a white background into a circular design and then I printed a small black and white photo and adhered it to my page. I used a sewing machine with white thread to adhere a couple of my die cut shapes.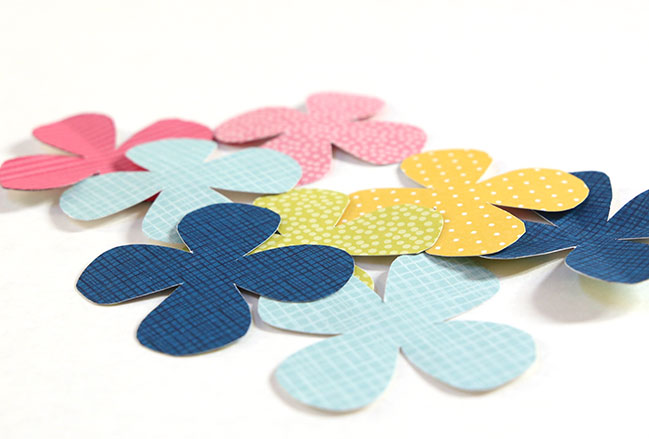 I used Thickers from the collection to spell out "lucky" and I handcut the subtitle "remember this" out of patterned paper and adhered on the left hand side of my page. I sprinkled some navy blue spray mist across my page and then adhered chipboard, acrylic shapes, and flair stickers. I love them all so much that I couldn't pick just one.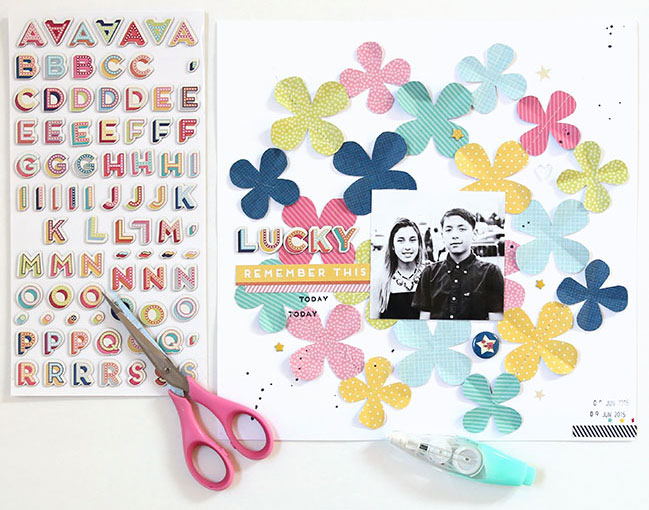 To finish off my page I used the star roller stamp and Shimelle phrase stamp. I have a "thing" for phrase and date stamps and try to use them whenever possible on projects. Even though this page, might not look like I started with Saint Patrick's Day in mind, it works for me. It showcases the big bold bright colors that I love so much and my children which I feel "lucky" to call mine.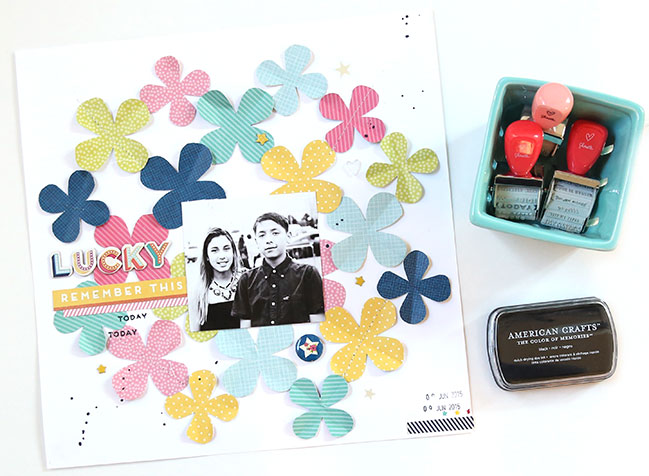 I hope this page has inspired you to create your own page with plenty of repeated shapes. Will you choose hearts, stars, clovers, circles, or something a bit funky like trees, florals, or unicorn silhouettes? Whatever you pick, we'd love to see what you make!

Read more about: scrapbooking-challenges
07 May 2016

Next post: Use 3x4 cards on a 12x12 scrapbook page
Previous post: A simple stamping technique for your scrapbook