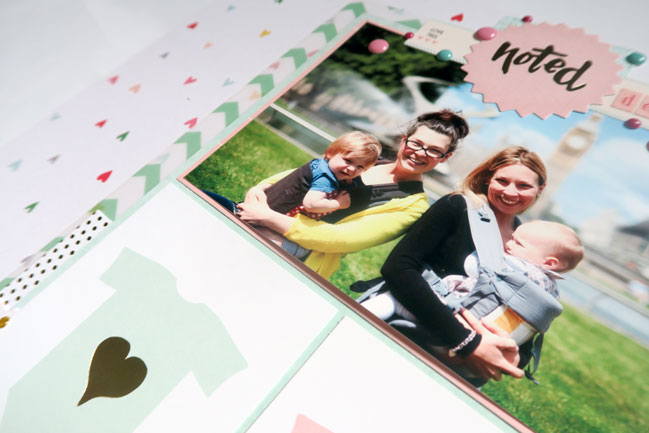 Ready for another NSD challenge? Raise your hand if you buy 3×4 cards even though pocket scrapping is not really your bread and butter. My hands are both up, I think! But I love those cards on a 12×12 page, especially with two 3×4 cards balancing one 4×6 card. Such a simple but striking way to put a page together.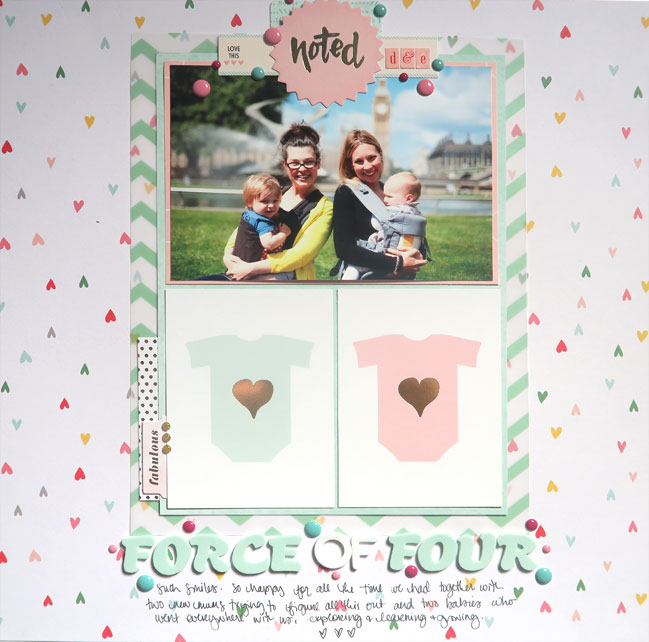 That background paper is from PinkFresh Studio and I love all those little hearts. They are a similar shape to the hearts I add to my journaling on many pages so just a perfect match for me. The 3×4 cards are from a Studio Calico baby-themed set, but the set includes two of each design so I still have those cards to use elsewhere in Wonder Boy's baby album but this photo was taken after his first birthday, so it will live in our 2015 family album rather than the baby book. Just in case you're keeping track!
For more 3×4 card enthusiasm, please welcome guest artist Wendy Antenucci!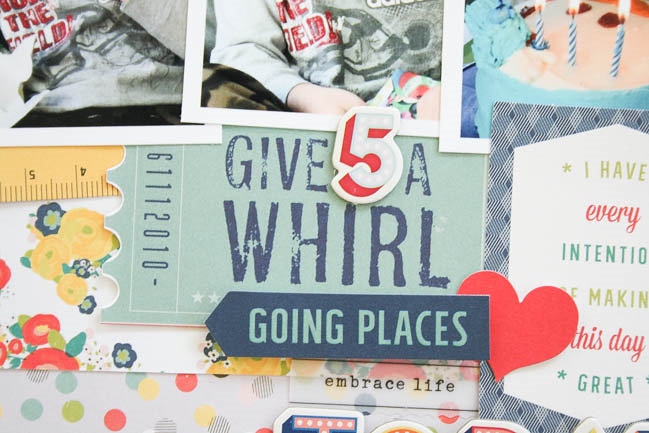 I love Project Life cards! I cut all of my scraps down to 4×6 and 3×4 pieces because they are an integral part of my creating. I use them for titles, sentiments, journaling, layering, detail cutting embellishments, items in grids… oh, how I could go on!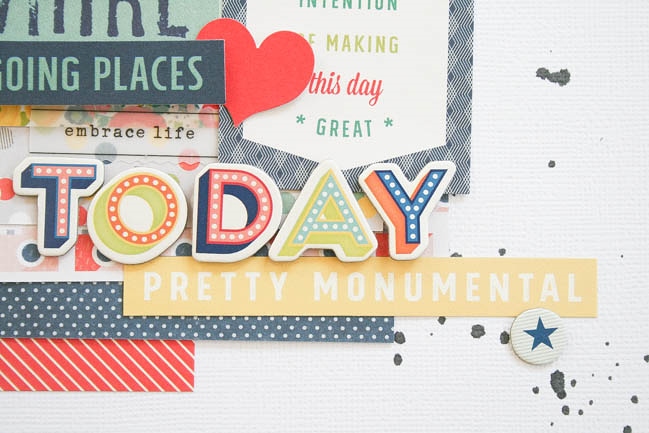 In this page I used the 3×4 cards to layer texture and color around my photo block. I used one full 12×12 page to mat my white cardstock so that it would jump out and lots of little fun embellishments from Shimelle's True Stories line to finish the page.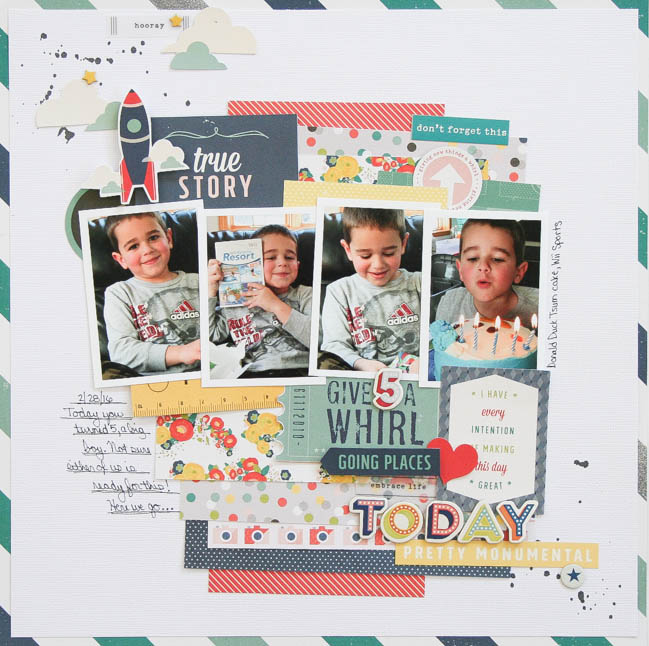 I also created another page to tell the story of my son's birthday using a grid design with the 3×4 cards, which you can see here on my blog.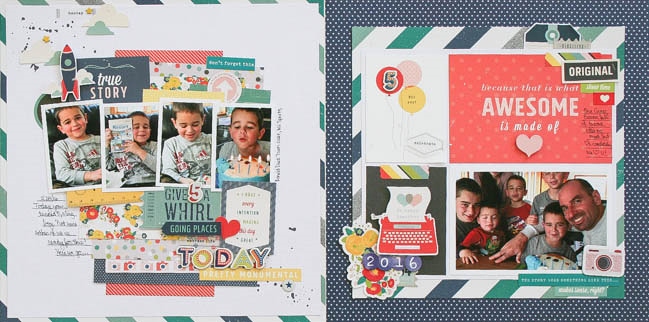 Your turn! Use 3×4 cards (purchased that way or created yourself!) on a 12×12 page! If you scrap in a different size (like 8.5×11), that's okay too! It just made for a very number-filled wordy challenge title, so forgive us!
Today's Guest Artist: Wendy Antenucci loves creating, York Peppermint Patties, and her family. You can find more from Wendy on Instagram, Facebook, Twitter, and her blog.

Read more about: scrapbooking-challenges
07 May 2016

Next post: Go a bit messy with the background of a scrapbook page
Previous post: Repeat a shape on your scrapbook page