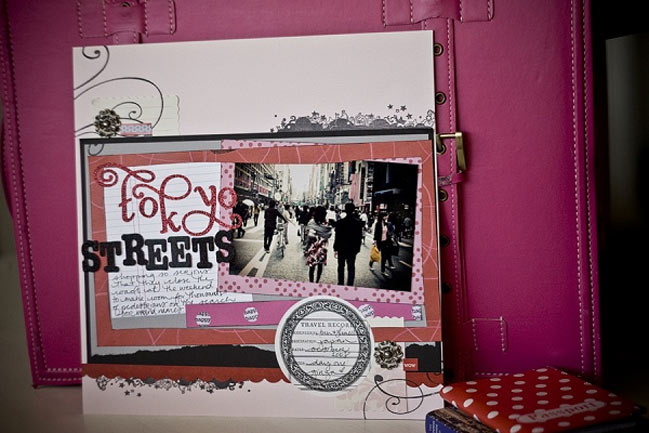 It's been a long while since we first talked about colour theory on this blog, but ever since it's come up just now and then. Maybe it's me wishing for spring, but colour is on my mind so much lately, and I'm finding it more a creative pull than perhaps it usually is. Playing with so many different colour combinations is bringing me much joy, and I'd love for you to feel happy creating with your favourite colours too. Which means, I'm going to ask you to play favourites. If I force you to answer right this second, what's your favourite colour?
And now take that answer, and go on to the challenge! This week, it's definitely okay to play favourites. I challenge you this week to go monochromatic on your next scrapbook page. Choose one colour and select your supplies only in that colour, though you can use plenty of shades (adding white) or tints (adding black) to have plenty to work with, and make a new scrapbook page. Everything else is completely up to you, so you can take your inspiration in any direction you like! You're welcome to include black and white photos or colourful prints – the photos themselves do not need to be monochromatic, just your page design. To get you started on this week's challenge, take a look at these examples from contributing designer Nicole Nowosad and guest artist Zsoka Marko.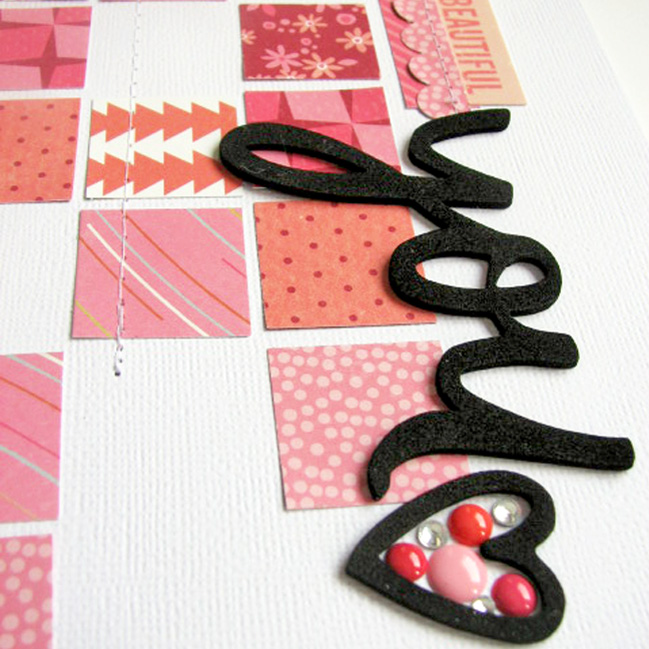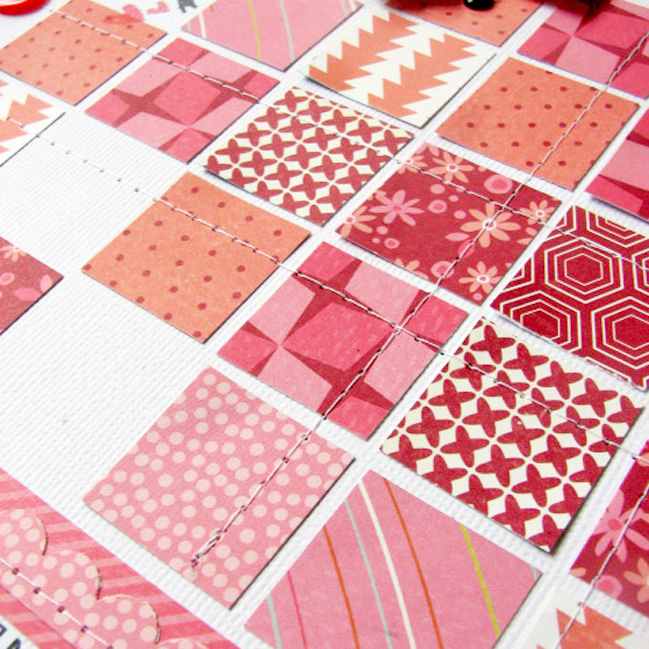 I find a lot of inspiration from mixing different colours and so the thought of just using one was a bit of a challenge for me until I broke it down into being just all about shading! Once I wrapped my head around the idea of using a monochromatic colour scheme, it was really just about shades of pink/red and not so much about using "one colour" anymore.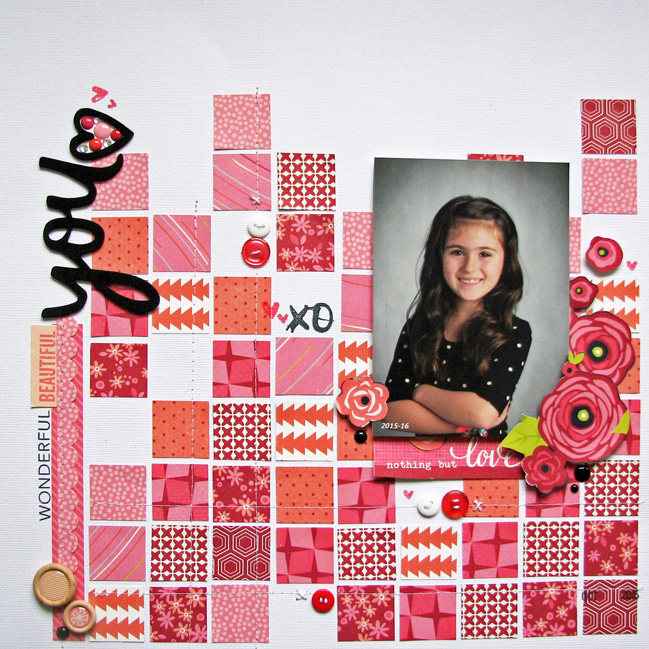 I used several different colours and patterns of pink/red in the Starshine collection and kept the lines clean by using small one inch squares of the different patterns and colours and arranging in a quilt like pattern to help mix up the various shades of pink/red in the collection!
- Nicole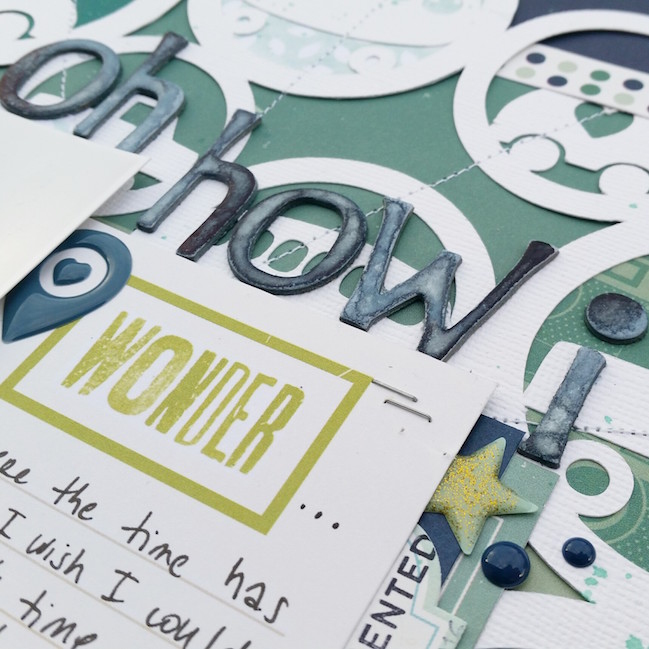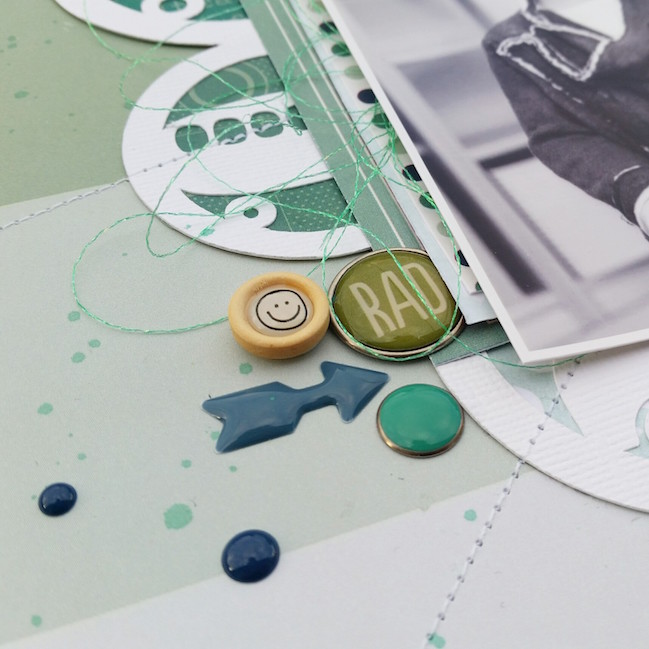 When I saw the word "monochromatic" in this challenge, that was it! I've been hoarding this striped paper from Shimelle's True Story line for ages, waiting for the right moment, and now it just seemed fitting! I've created this circle cut file from some car cut files I've found at the Silhouette store, then backed all circles with different papers; some from the same Shimelle collection, some from other brands in my stash.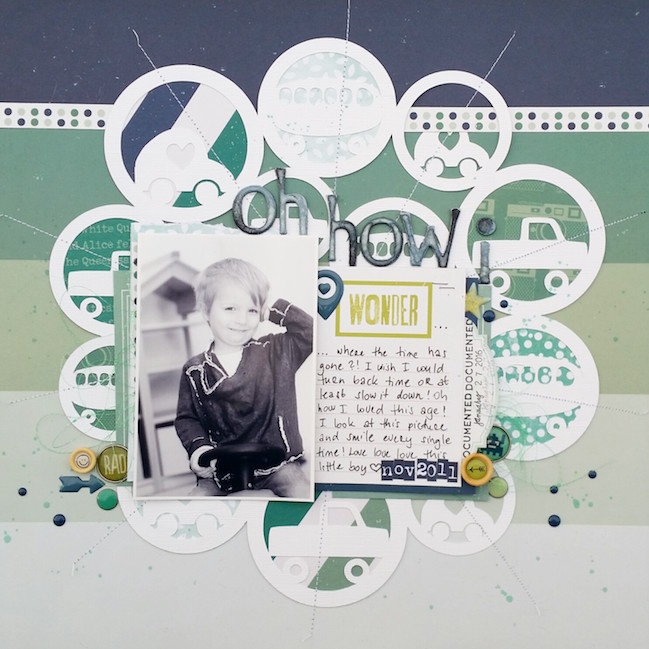 I love using lots of embellishments on my pages but here I kept them to a minimum: wooden buttons and star stickers from Freckled Fawn plus enamel dots and brads from Simple Stories. I didn't have Thickers I quite liked on this layout so I spray painted some white ones with Shimmerz Vibez in deep blue sea for my custom colour.
- Zsoka
You have a week to complete the challenge and share a link – but of course you're welcome to set your own time schedule. Whatever keeps you happy and creative!
I'll see you tomorrow to share how I took on this challenge! Place your bets on what colour I've chosen this time.
Today's Guest Artist: Zsoka Marko loves cut files, circles, and lots of embellishments. You can find more from Zsoka on Instagram, in her scrapbooking gallery, and on her blog.

Read more about: scrapbooking-challenges
21 February 2016

Next post: Weekly challenge: Take inspiraton from maps or globes
Previous post: Scrapbook Journaling for Childhood Memories