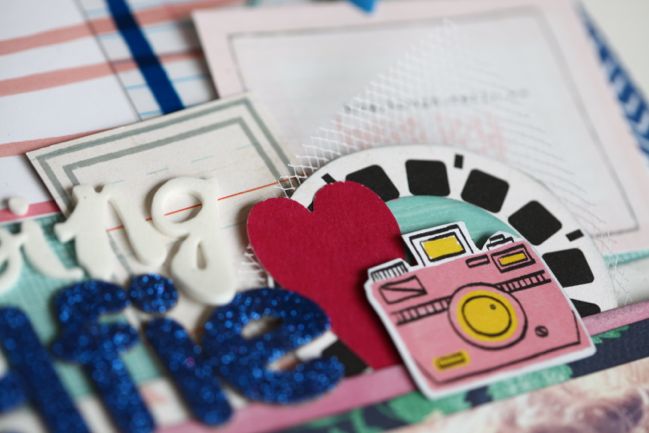 This week Glitter Girl sets off on a quest with two purposes: to turn her paper scraps into unique embellishments and then to make them work on a page with her favourite products. The question was posed by Tori Bissell, a scrapbooker with her own YouTube channel, who loves making her own embellishments from small scraps of paper she stores in a cookie tin. I love this both because a cookie tin means she is far more controlled with the amount of paper scraps she has left (mine take up an entire basket) and it makes me hungry (mmm cookies).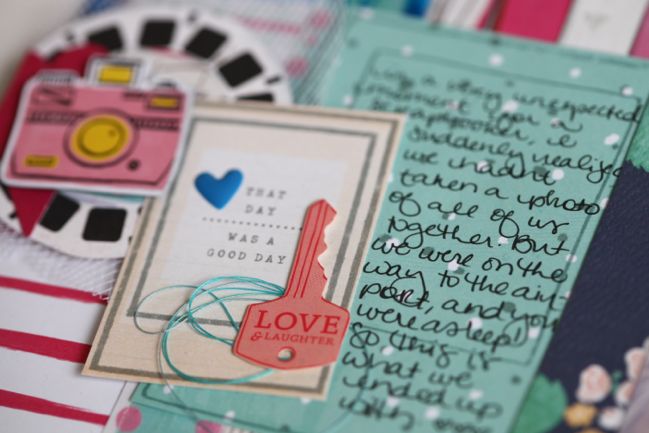 Cookies aside, Glitter Girl delved into the scraps and used stamps, scissors, and punches to create the embellishments on this selfie page, but there are store-bought supplies in the mix too: enamel hearts, stickers, and a transparency sheet in addition to all the patterned paper. Come along for the adventure, won't you?
It's a lot of embellishment. It was very much a more-is-more feel to the workflow, but if that much embellishment puts you a little on edge, there are a few things to consider. First, I think you can add as much or as little as you like as long as you enjoy making it! Second, I really like a mix of very embellished pages in my album alongside pages that are very simple and 12×12 photo prints. I love that mix together and I feel it makes me look at everything with a closer eye when I flip from page to page in the book. (The book in scrapbook is so important to me that it's very difficult for me to break it down to one page at a time, actually!) And third, if all else fails remember you are in control of your pages and you can learn by your reaction that you don't want that much embellishment on your page! It's definitely easier and cheaper to learn that lesson by watching rather than doing. Anyway, I love a little more is more when I'm in a paper groove.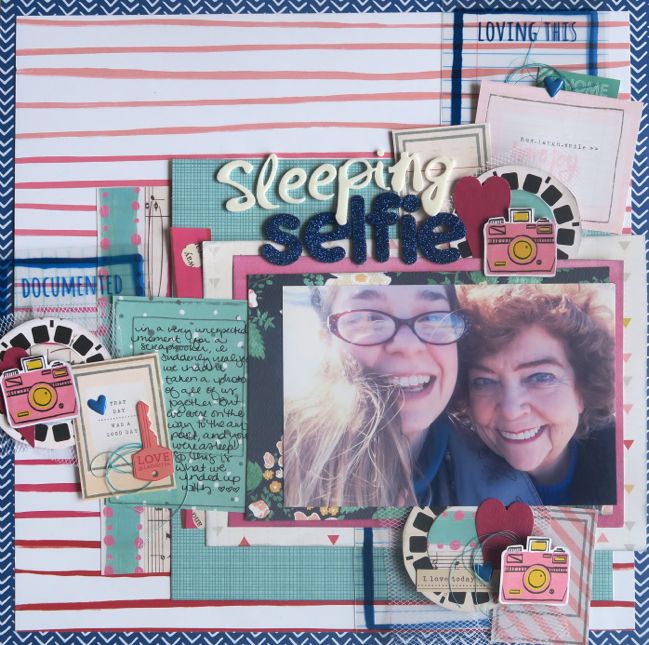 While we're on the subject of handmade embellishments from scraps, don't forget to check out Tori's YouTube Channel and her Scrap your Scraps series for more ideas on working with those little pieces of paper you love way too much to put in the recycling bin.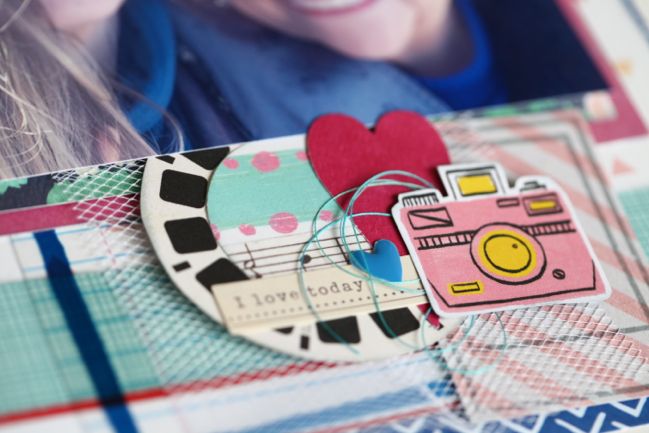 You can ask Glitter Girl a question any time by commenting here, on her YouTube videos, or in the Facebook chat group, Scrapbook like a Superhero.

Read more about: adventures-of-glitter-girl scrapbooking-videos
02 February 2016

Next post: A Scrapbooking Colour Story of Blues, Greens, and Rose
Previous post: Scrapbooking Process Video :: Right Now