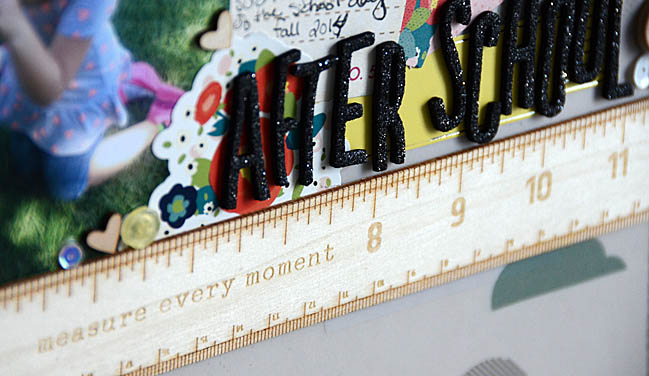 Today I'm delighted to welcome May Flaum to share how she's been inspired to get scrapbooking with the True Stories collection. May is hilarious and has an above-average appreciation of Zoolander, and this along with her fabulous crafting and teaching skills, make her one of my favourite people. I wish she lived much closer than the zillion miles away of reality. But at least today we can be found here in the same place, in some way or another. I hope you enjoy her video!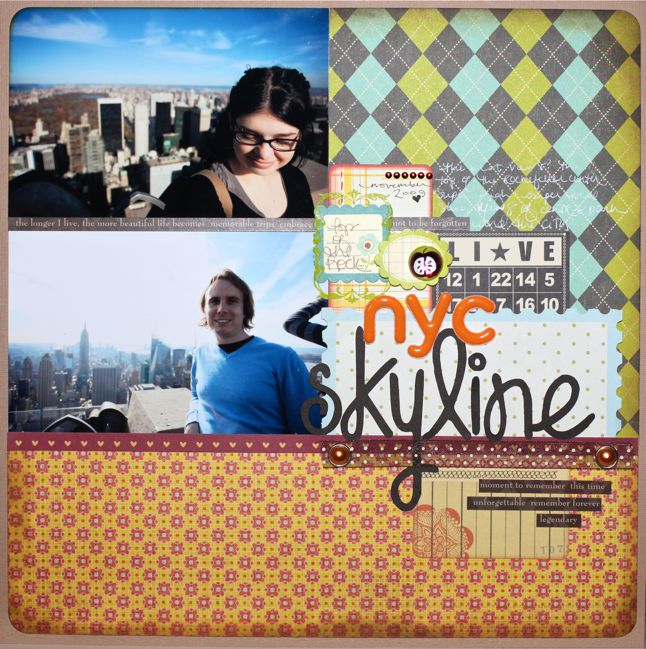 I was inspired by this layout and really was struck by the simple design for two landscape oriented 4×6 photos – something I rarely do! I was also struck with the challenge of using a lot of patterned paper. I tend to be a mostly cardstock girl so I was excited to get in touch with my patterned side and play.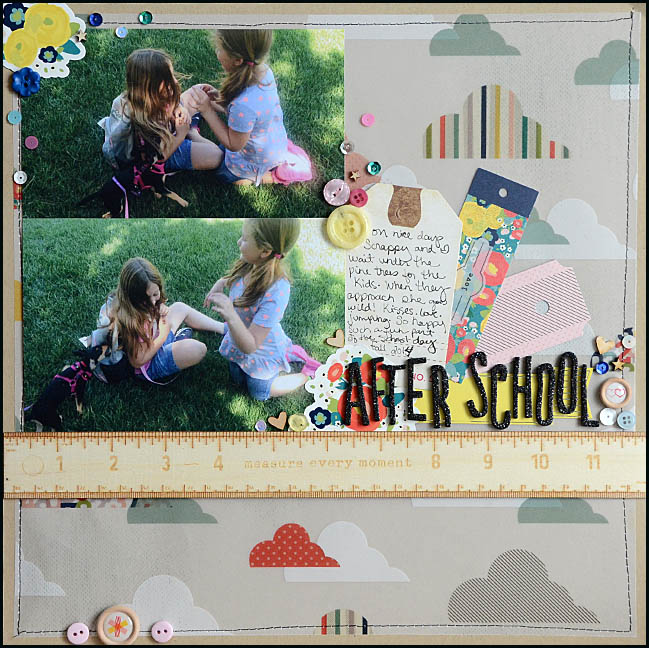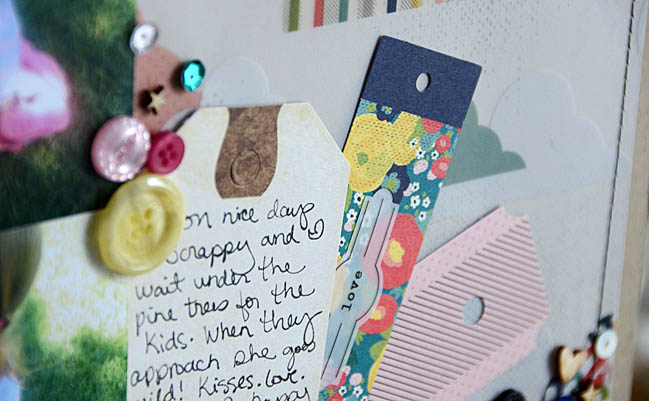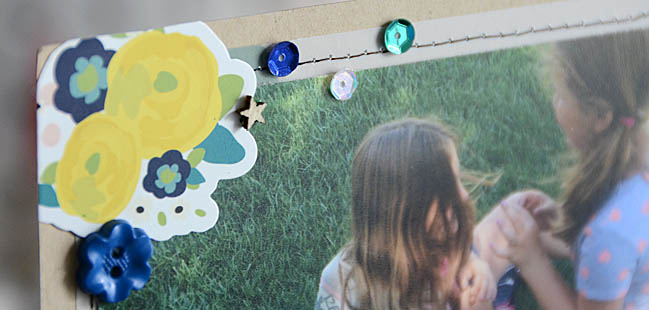 The vellum paper (BlueMoon // SB.com) was perfect for this layout, and I had an absolute blast mixing and matching new favorites with a few classic supplies. I was able to be inspired by Shimelle's layout and get that lovely paper used while staying true to my own style. To me, being able to try new things and incorporate fresh ideas while staying true to what feels like you is crafty nirvana.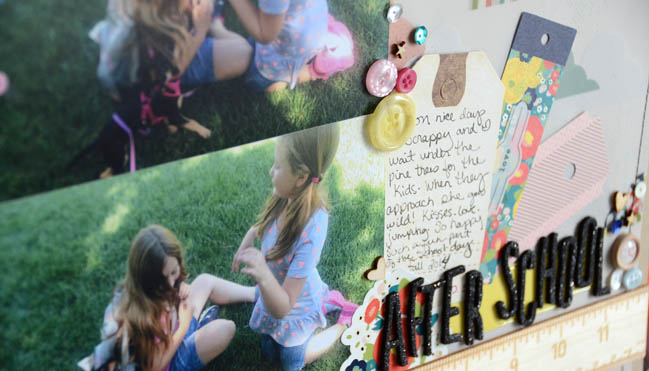 Other supplies for this page include wood veneer borders, vellum tags, wooden buttons, and sticker book from the True Stories collection (BlueMoon // SB.com), black glitter Thickers, plus wood veneer hearts, buttons, sequins, and kraft cardstock. (Shopping through these affiliate links adds no cost to your order but supports this site and makes guests like May possible. Thanks!)
How long has it been since you made a page with two 4×6 photos? May and I want to see! Share a link to something new or an old favourite with this photo arrangement in the comments or tag us on Twitter or Instagram. Happy scrapping!
| | | |
| --- | --- | --- |
| May Flaum is a lifelong crafter that makes her home with her two daughters and husband in California. She doesn't believe her scrapbooks can have too much stitching, sequins, or kraft cardstock and is never found without a great pair of scissors. From scrapbook layouts to mixed media creations, when not traveling she can be found spending time in her studio blogging, creating, and teaching on-line classes. For more information about her classes and read her blog visit her website or follow her on Instagram | | |

Read more about: scrapbooking-videos
25 August 2015

Next post: A simple scrapbook page format
Previous post: Inspired by... scrapbooking with Amy Tan