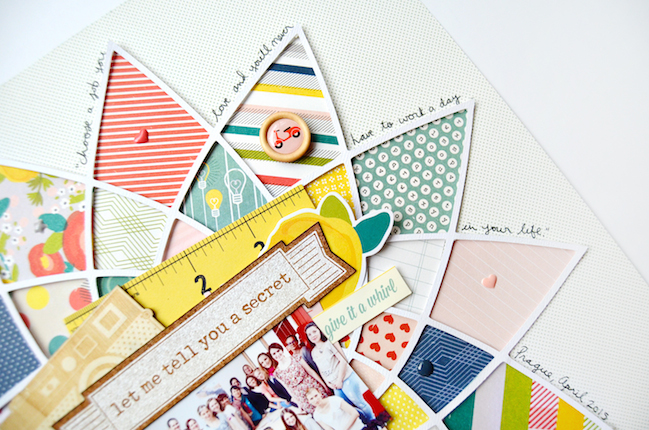 Today I'm uploading videos to YouTube that will be live shortly and while I do that, the lovely Paige is here to share a beautiful project with the True Stories collection! Paige's work is always so artful and unique, and I hope you enjoy her tutorial as much as I do. We'd both love to see what you make with the cut file she's sharing with you too. -Shimelle
Backing die cut shapes with patterned papers is one of my favourite techniques and I was excited to try it out using the True Stories collection! Bonus: I've provided the flower cut file I designed (as a studio file, PNG, and PDF) so you can create this layout too!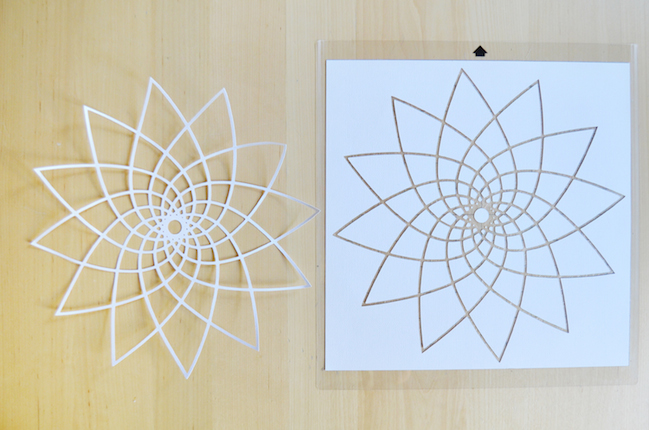 1) Die cut the flower from white cardstock using a Silhouette Cameo and carefully peel it off the mat.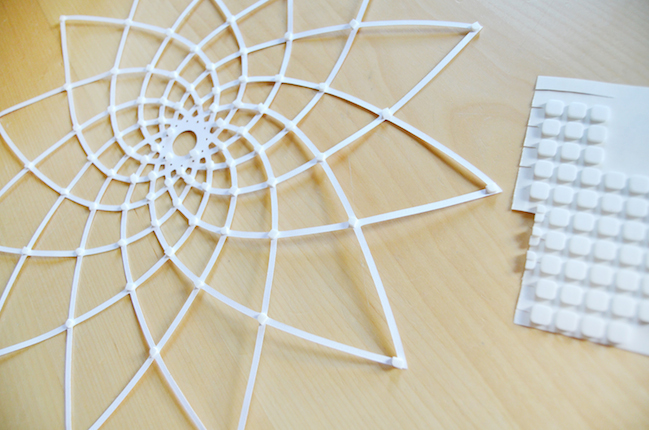 2) Place a tiny foam dot between each petal intersection on the back side of the die cut. This will create dimension and shadows and make the papers really pop!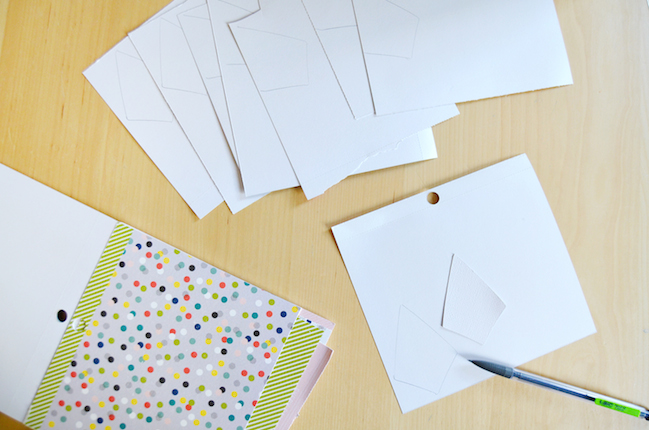 3) Using the inner petal pieces on the mat as a template, trace a petal with a pencil on the backside of your chosen patterned papers then cut out the petals about 1/8" wider.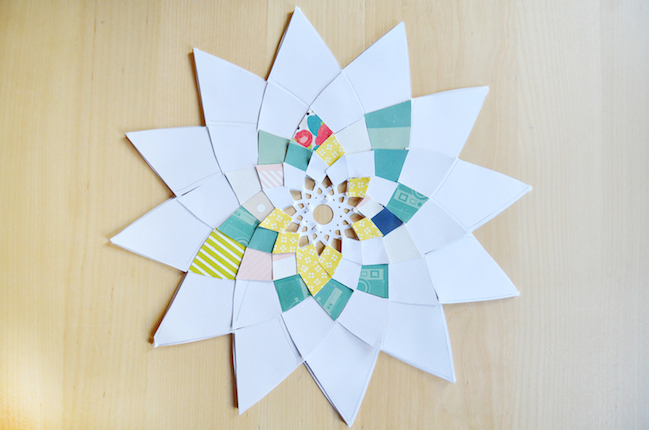 4) Place the petals on the back side of the die cut flower.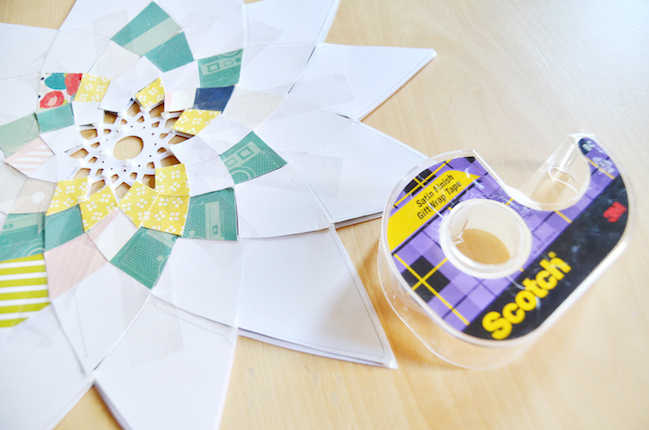 5) To make sure all the petals stay in place permanently, place tape across the back of the flower.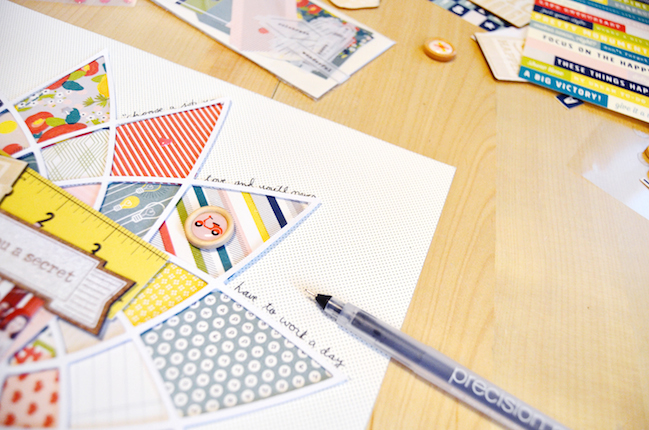 6) Write journaling with a pen around a few of the petals.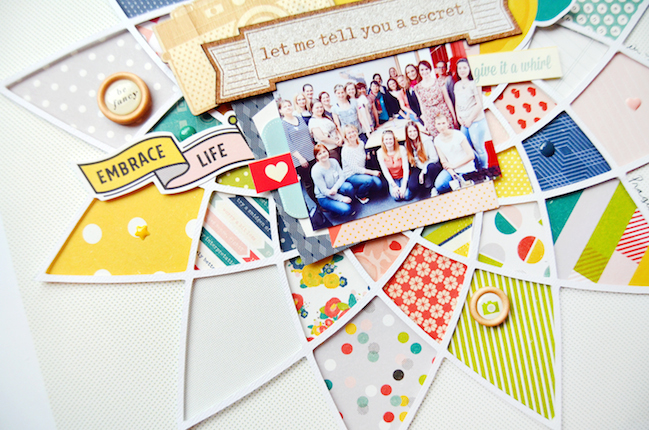 7) Embellish with epoxy stickers, wood veneer, a cork sticker title, buttons, die cuts, paper stickers, and more!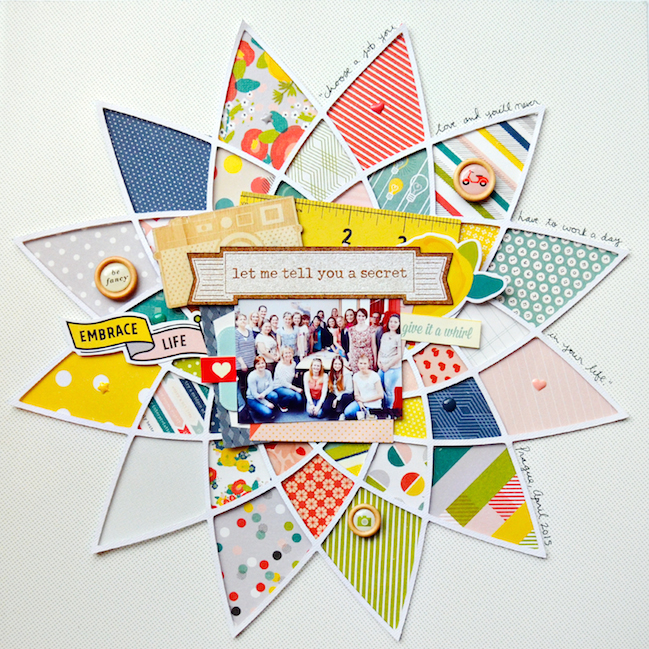 You can find True Stories and other American Crafts products at Blue Moon Scrapbooking, scrapbook.com, and Amazon US or UK. (Shopping through those affiliate links costs you the same amount but helps support this site and makes guest artists like Paige possible. Thanks.)
| | | |
| --- | --- | --- |
| Paige Evans has been scrapbooking since she was sixteen years old and worked at her first job at a local scrapbook store. The first time she put pictures and papers together it was a match made in heaven! She is the design team manager/blog hostess for American Crafts, a blog contributor for Elle's Studio, a teacher at Big Picture Classes and Craftsy, a contributing team member for Studio Calico, and on the digital creative team for Ali Edwards. She loves traveling all over Europe with her family and teaching scrapbooking and bookbinding classes. You can check out more of her and her work on her blog, Instagram, Etsy shop, Pinterest, and Studio Calico Gallery | | |

Read more about: american-crafts
14 August 2015

Next post: Inspired by... scrapbooking with Amy Tan
Previous post: Inspired By...Shimelle's Sketch Twenty-Five - a layout by Mendi Yoshikawa