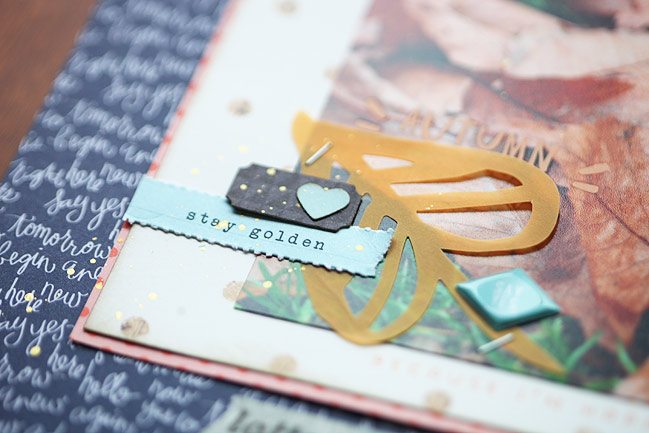 I know it's early days, but so far I'm making good on my quest to get using those supplies I ordered when I wasn't really stepping anywhere near my scissors and glue. It means I have a page that is out of season for this hemisphere, but I've never really been one for having to scrap in line with the calendar anyway, so why not a bit of crunchy leaves and knitted hoodies?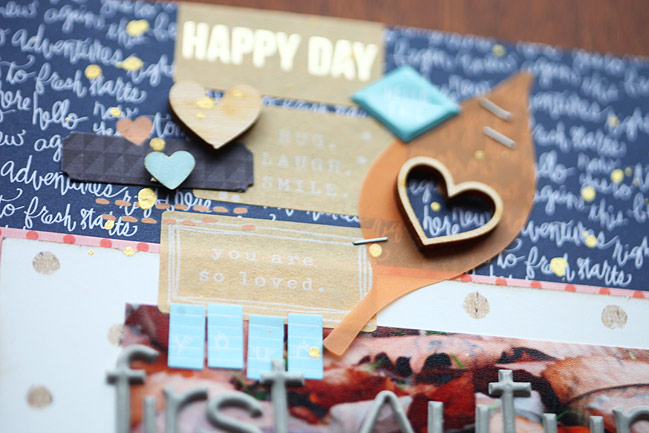 In pretty much every video I've ever shared, I've had a specific goal from the beginning, like a technique, design concept, or some sort of problem and solution that guided the process. I decided to throw all that out the window and see what would happen if I just made the page and narrated it as I went, and kept the editing pretty minimal. The answer is about thirty-two minutes long. Sigh. That will not be everyone's cup of tea. I'm warning you now, so if half hour videos of a single scrapbook page are just not your style, please don't watch and then invoice me for those thirty-two minutes of your life. I can't give them back, I can only warn you in advance.
On the other hand, if you want to see what random thoughts come to mind as I scrapbook in pretty much real time, then the 'As it Happens' concept is for you. You just may want several cups of tea ready to go before you press play.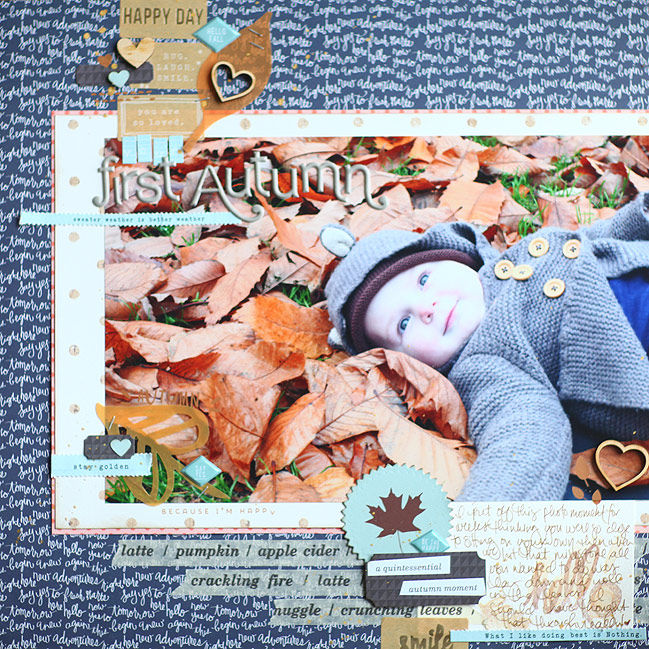 The supplies for this page came from two Studio Calico kits I purchased a few months back: the Walden scrapbook kit and the Underground Project Life kit.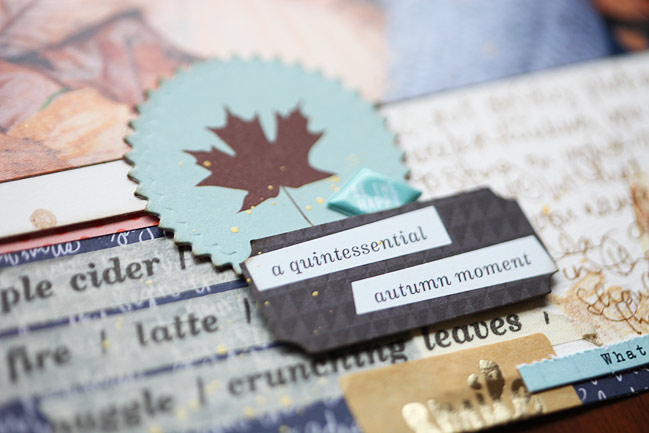 May your autumn bring you plenty of pretty, crunchy leaves… whether that is now or in six months!

Read more about: scrapbooking-videos studio-calico
12 March 2015

Next post: That Project Life Baby Book... an update
Previous post: A Rainbow-filled Colour Story