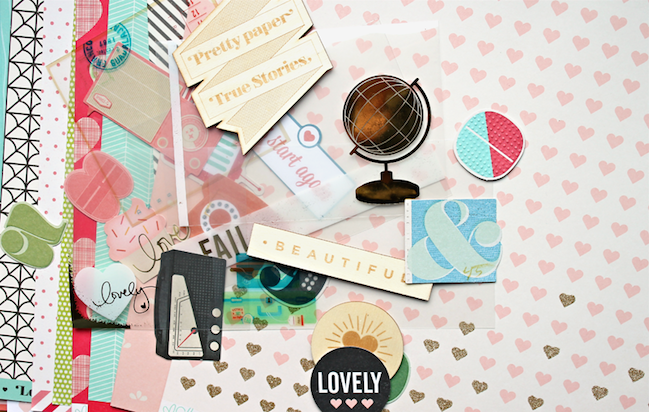 Photo overlays are so much fun!! You can place overlays over your pictures, over a card, or just use them as an embellishment for a page. Here are five different takes on using Shimelle's photo overlays.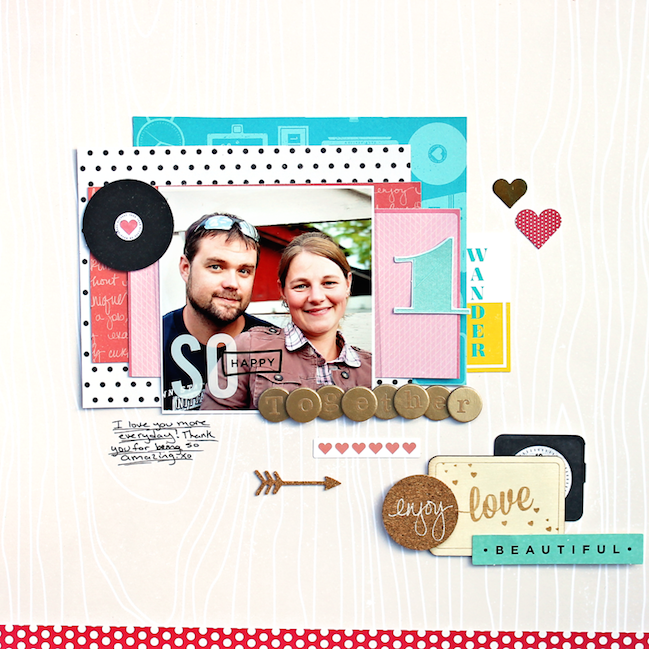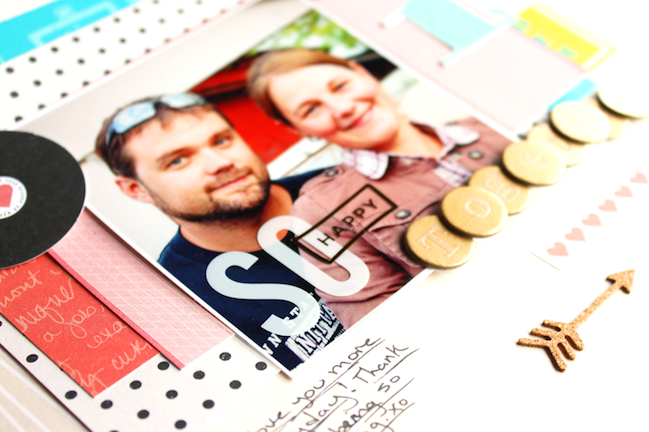 For this layout I just used the photo overlay over my picture. Very simple, but helped the photo to stand out.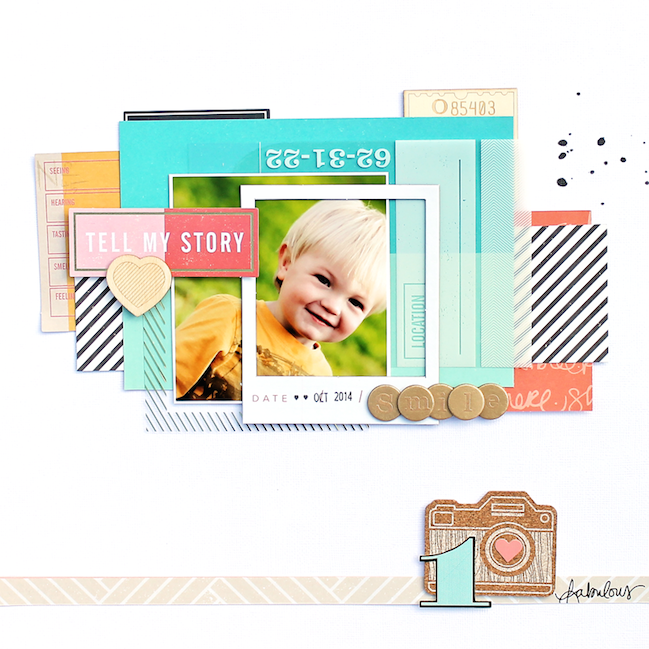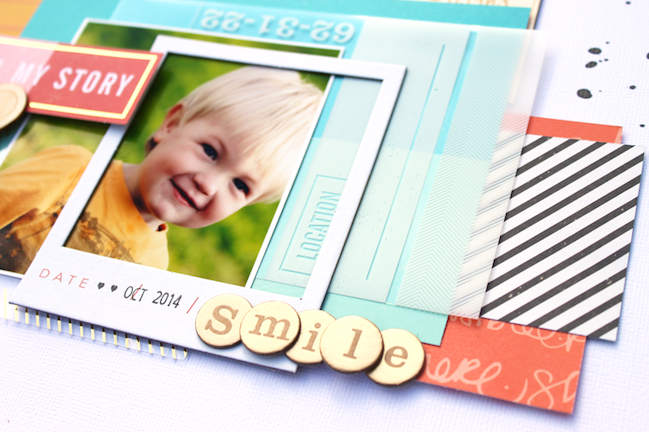 This layout is a little different, I did not use a photo overlay over my picture but I did use two under my picture. See the tag like overlay and the 4×4 gold one? This is how you can use the overlays as layers for under a picture.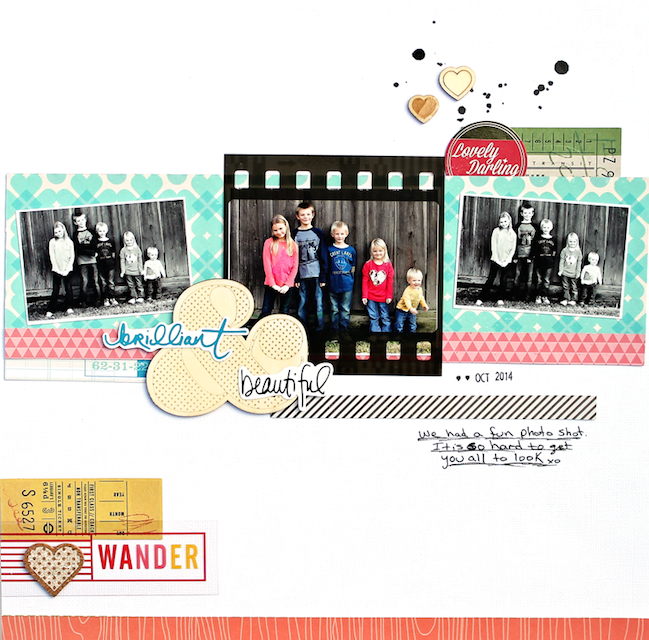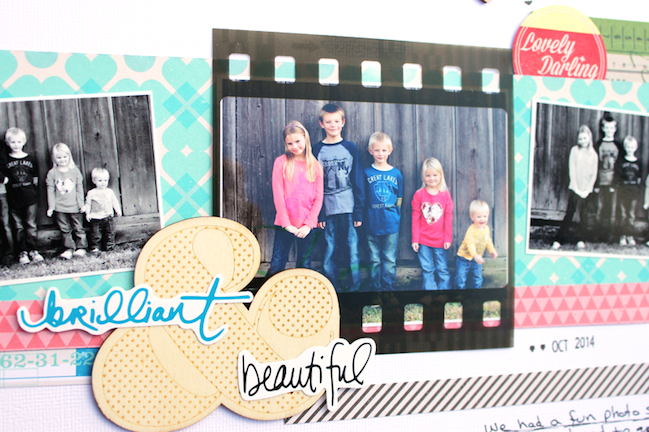 On this layout I did two thing, one I placed the overlay over the picture and second I cut one (Wander) and made it like an embellishment to add to my layout.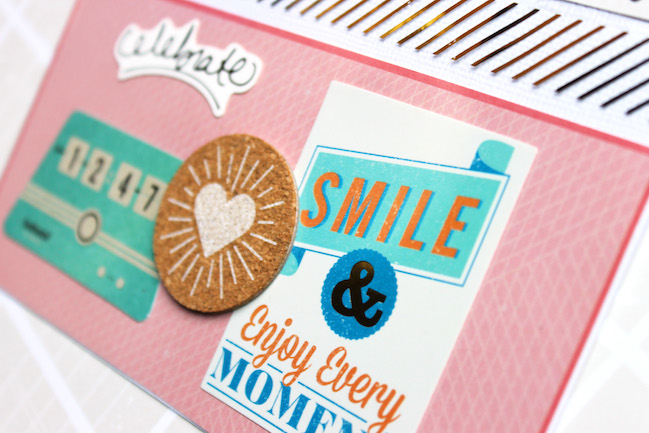 Photo overlays can even be used for cards. For this card I just added some patterned paper with a sticker under the overlay and then added some embellishments on top of the overlay.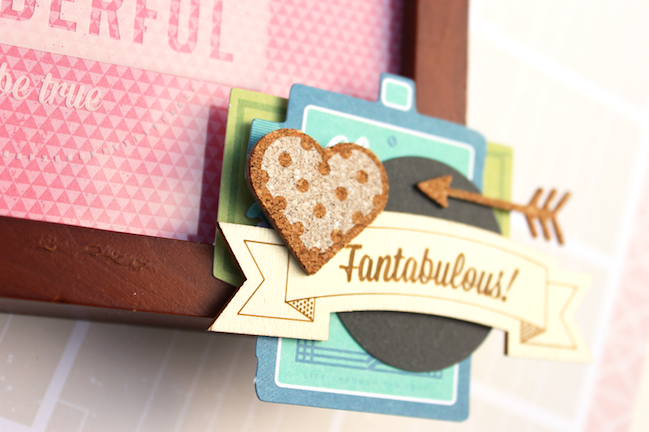 My last project is a framed art piece. To make this piece you simple get a 4×6 frame, add a piece of patterned paper right over the glass and then add your photo overlay. Embellish the frame as you like, I just layered some of the Shimelle diecut pieces and then added a wood veneer piece.
Thanks so much for stopping by to see my projects using the Shimelle collection! I LOVE the beautiful colors in this line and know you will too!
Find the photo overlays at Blue Moon Scrapbooking, scrapbook.com, or your favourite scrappy retailer.
| | | |
| --- | --- | --- |
| Angie Gutshall is a stay at home mom for five children. She is married to her high school sweetheart, Brian. She lives in the country in the central part of Pennsylvania. Scrapbooking is where she captures her everyday moments on paper so her children will have something to treasure when they get older. She also loves taking pictures, baking, watching movies with her kids, and created craft projects for gifts. She shares more inspiration on her blog. | | |

Read more about:
05 December 2014

Next post: Five Ideas Using Shimelle Dies by Meghann Andrew
Previous post: Join in with Journal your Christmas 2014!