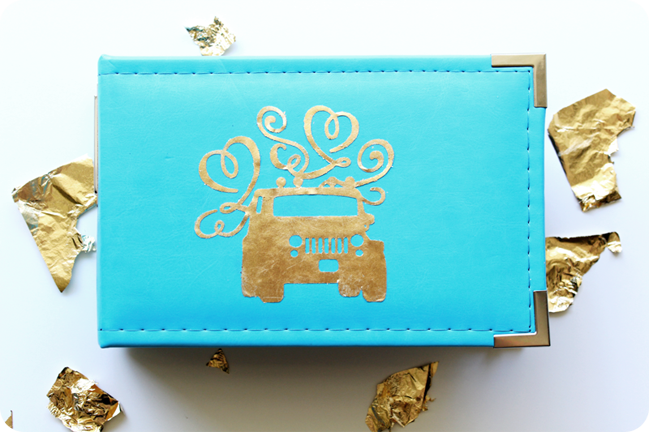 Gold is all the rage right now, and using gold foil in scrapbooking has become a staple. I'd been toying with the idea of using actual gold leaf in my scrapbook projects for a while and recently decided to give it a try. In doing so, I found that it's actually quite easy to work with. Now I'm adding gold leaf to almost all my crafts and may even prefer the texture over gold foil!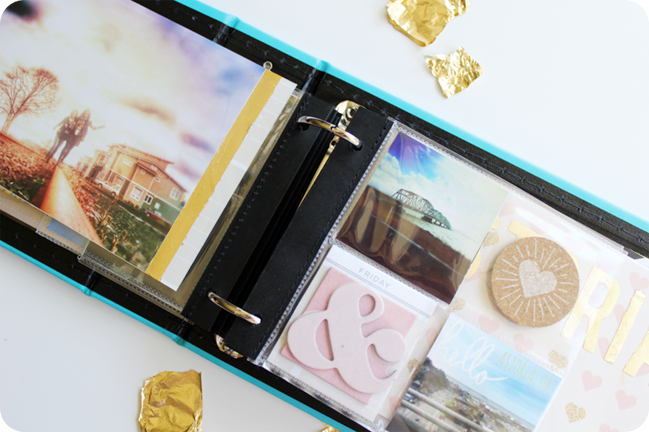 Below is a three part video series where I create a mini book using some of the lovely products from Shimelle's new scrapbook collection. In all three videos there are examples of the simple process I use to add gold leaf in any shape to my projects.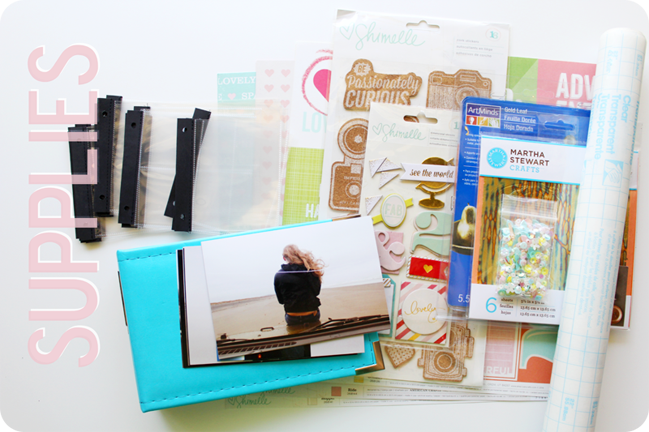 Part one is the mini book cover, where I add gold leaf in the shape of a jeep with flourish design (which I created on my computer).
Part two is adding gold leaf letters and shapes directly onto some of the mini book pages and photos.
Part three is design and assembly of the mini book as well as a flip through of the completed project.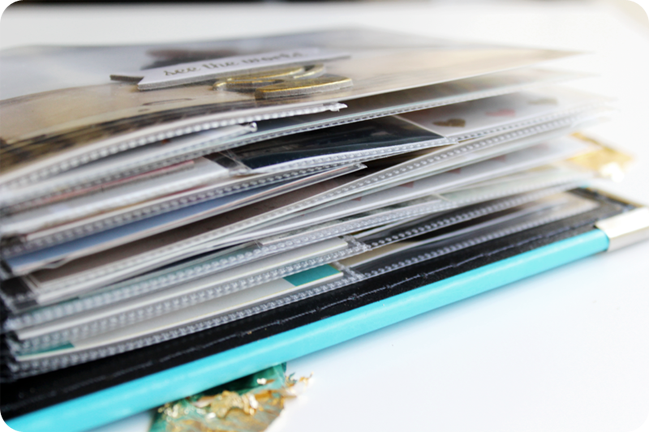 One of the things I like the most about this mini book is that I only use three 12×12 papers, and two embellishment packs (all from Shimelle's collection) in the design. Of course, I also used photos, page protectors, and an album cover, but the basics are only made up of those five elements with almost no waste. I think it's such a cool idea.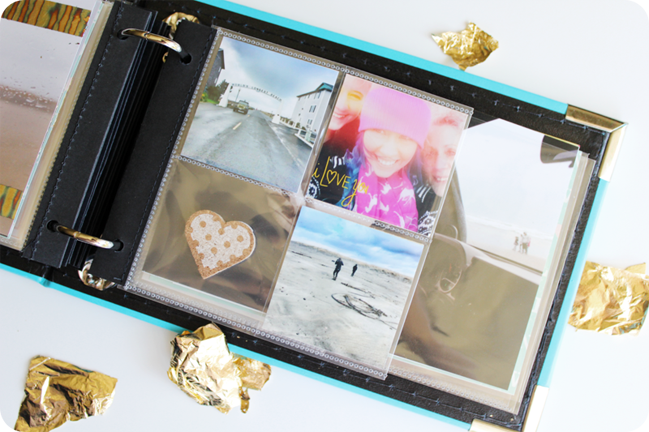 Some helpful notes/details about this project:
・I use contact paper that is sticky on only one side. Silhouette makes a double sided adhesive sheet if you don't want to trouble with adding adhesive to the non-sticky side of the contact paper.
・ I am able to add gold leaf to any surface type (paper, wood, plastic, metal, glass, etc…), because of the adhesive I use for the backside of the contact paper. This all purpose wet adhesive is called The Ultimate.
・ Make sure that your contact paper has the sticky side facing towards you and the non-sticky side towards your background.
・ I use my Silhouette Cameo to cut out most of my shapes, but instead you can hand cut out any shape you like.
・ You can use a protective sealer over your gold leaf, but I personally haven't found one yet that does not cover up that beautiful gold leaf texture.
・ Sometimes it is easiest to line up your cut design (if it consists of multiple pieces), by using the opposite cut as a guide. If this doesn't make sense there is an example of this in the Part Two video when I'm working with the word "FUN".
・ I used my typewriter for the journaling.
・ Trimming page protectors to custom sizes, and adding tabs to the smallest helps create depth, interest, and makes the pages easier to turn.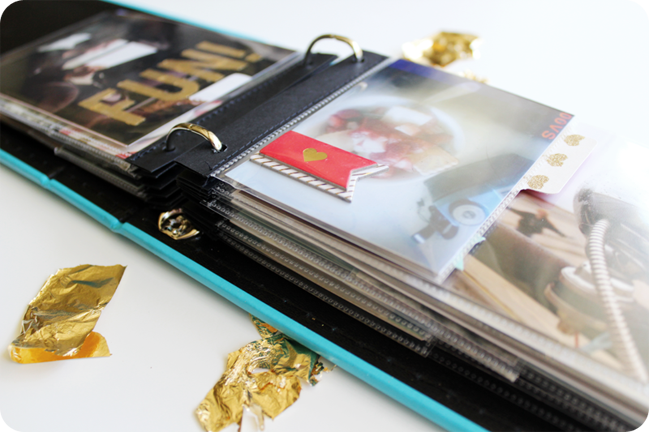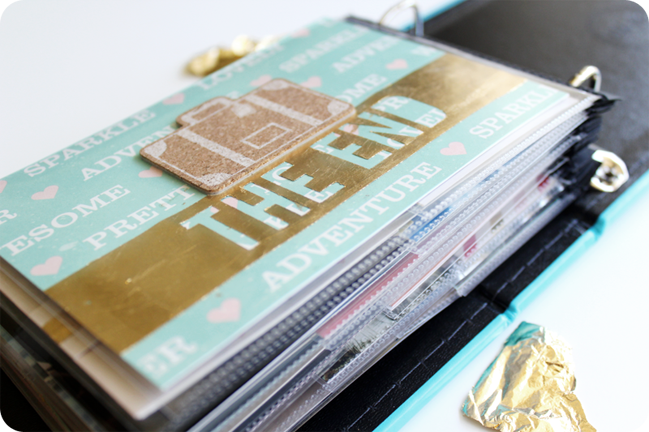 | | | |
| --- | --- | --- |
| Carrie is a YouTuber who loves to take photos and create little pieces of art with pretty paper. She enjoyed teaching scrapbook classes when she lived in San Diego, adores her family, and thinks where she now lives in the Pacific Northwest is breathtakingly beautiful. When it comes to memory keeping her imagination usually takes over and helps her see outside the box. Carrie is expecting her first child around the new year, likes having blue mermaid hair, thinks that rain smells sweet, and still has a crush on her sweetheart of 20 years. You can check out her work on her blog, Instagram, Twitter and Pinterest. | | |

Read more about:
16 September 2014

Next post: Five Ideas for Scrapbooking with Shimelle Patterned Papers by Becki Adams
Previous post: The Shimelle Collection is now available at scrapbook.com