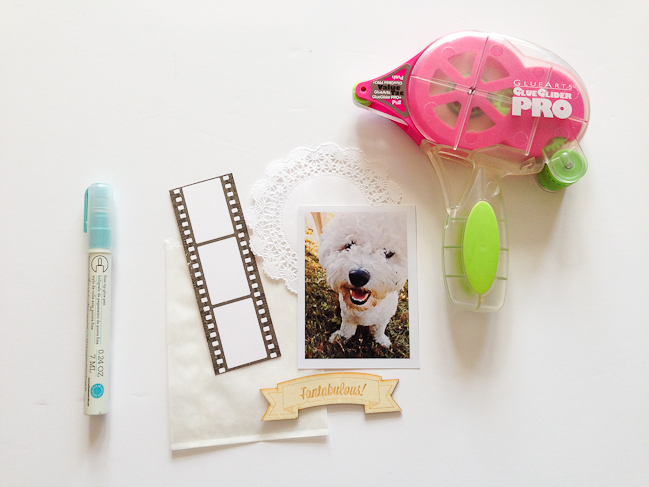 I'm currently trying to catch up on making a mini album all about my holiday to France last summer. I wanted to create a mini album with pages of different sizes and with lots of texture to invite people to keep turning the pages but I was very aware that I wanted to get each page done as quickly as possible. Today, I'd like to show you how I created a quick layered page for my mini album using some goodies from Shimelle's amazing collection.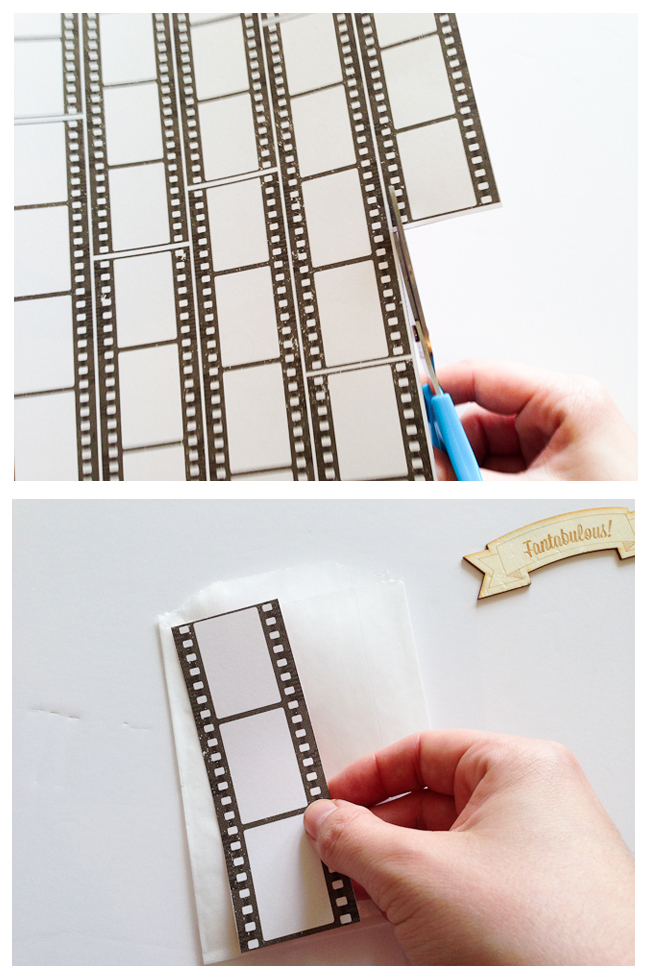 I cut a piece from this fab film strip paper from Shimelle's collection that I absolutely adore and adhered it down one side of a glassine bag, adding my photo on top.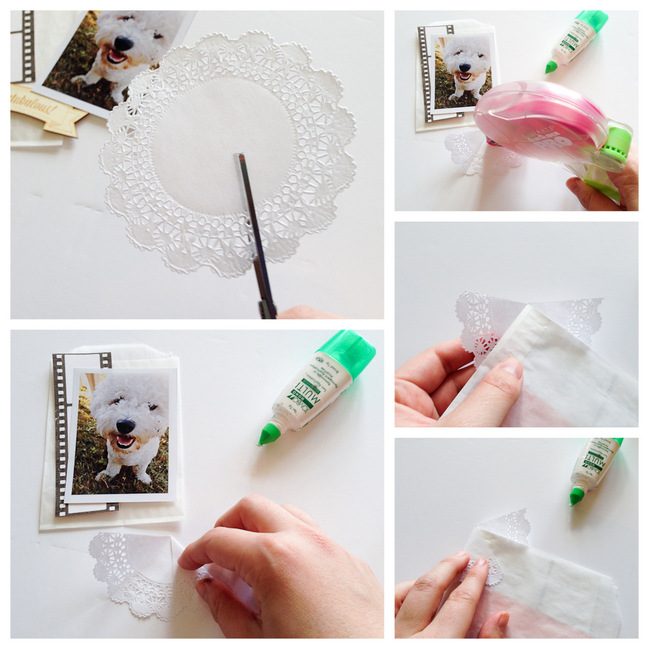 Next, I got a small paper doily and cut it in half. I then used one half to fold into a point, before adhering it to the bottom right-hand corner of the glassine bag to give it a more textured and decorative touch.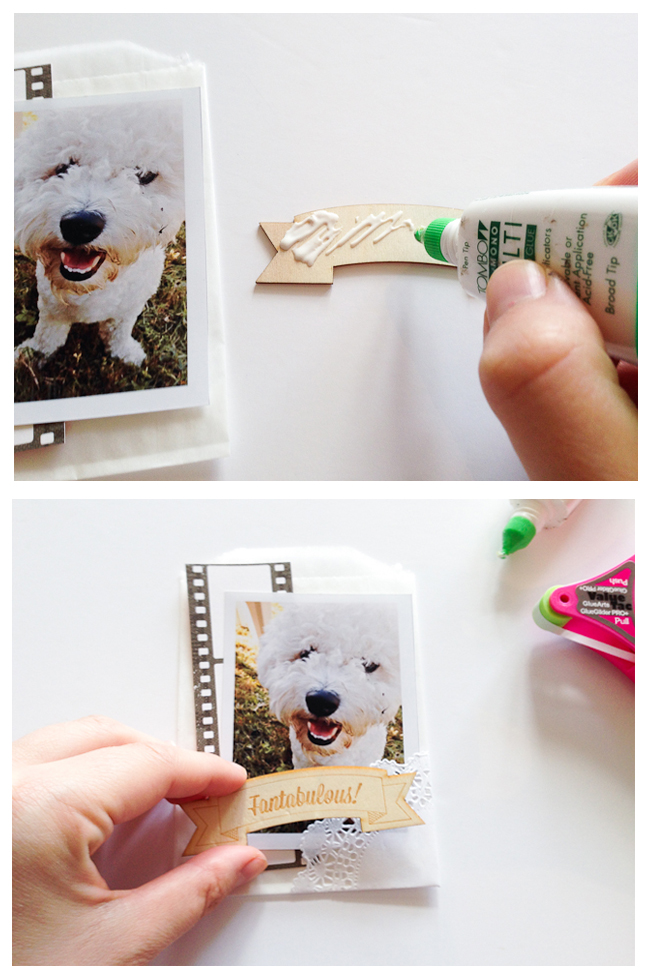 I picked one of my favourite wood veneer pieces from Shimelle's collection to add some dimension to the mini album page and adhered it on top of my photo.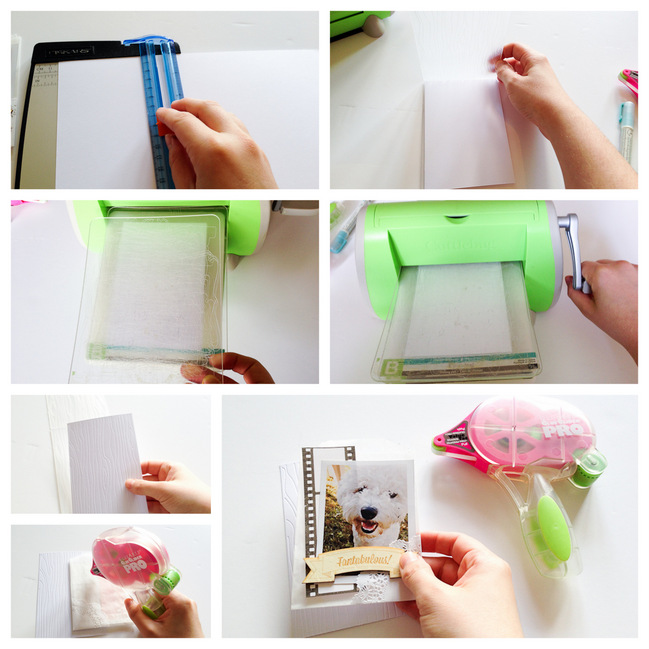 Originally, I had thought that I would punch holes in the glassine bag and put it in my mini album like that but decided that it was a bit too fragile that way. I decided to make use of the woodgrain embossing folder from Shimelle's collection to create a more sturdy background for my page. I trimmed a piece of white cardstock to the same sort of size as the embossing folder, placed it inside and ran it through my manual die-cutting machine. I then adhered the glassine bag to the front of the embossed cardstock. I absolutely love the extra texture it gives, as well as the tone-on-tone effect!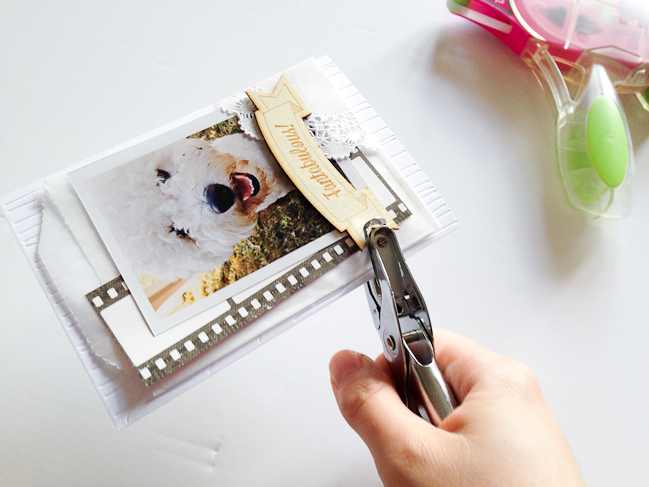 Next, I punched holes to line up with the binder rings of my album, having made guide marks in pencil by holding the page against the binder rings.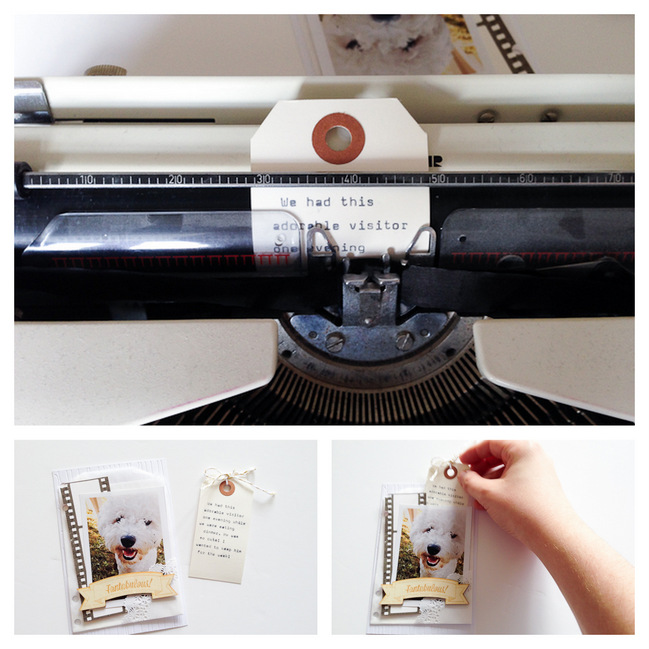 On a tag, I typed my journaling and then tied some twine to the top for extra texture and detail. I then slipped the tag inside the glassine bag, ready to put the page in my album.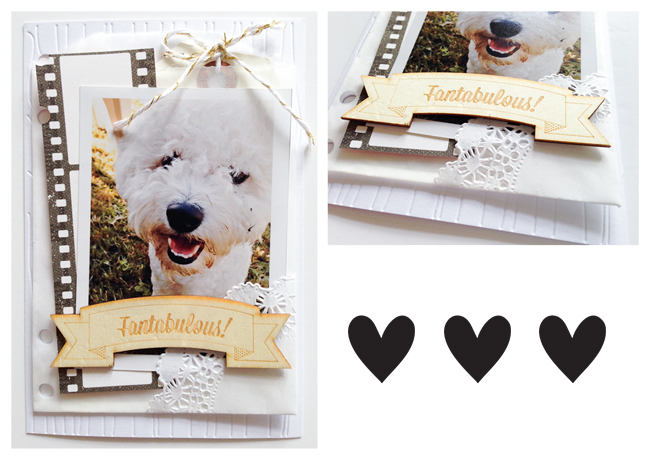 Voila! A cute page for my mini album with lots of layers and texture. I really hope you enjoyed seeing how I put my mini album page together. I'd love to see any layered pages that you make for your own mini albums. Leave me a link in the comments here and I'll pop back and see what you've been making!
| | | |
| --- | --- | --- |
| Stephanie lives in Surrey, near London, England. When not devoting time to her job as a teacher, she can be found hanging out with friends, cooking, watching films, reading Jane Austen and Charles Dickens, laughing uncontrollably with her sister and, of course, scrapbooking. She has been published in Creating Keepsakes and Scrapbook Trends and had the amazing opportunity of writing her own eBook for Ella Publishing, entitled Scrapbooking Your Single Years. She is currently on the Studio Calico Creative Team and can be found in her Studio Calico gallery on her blog, Life in Paper and Glue, and on her Instagram page. | | |

Read more about:
26 August 2014

Next post: Scrapbooking with the Shimelle Collection :: Welcome to the Seaside (a new video!)
Previous post: Why I can't scrapbook in chronological order