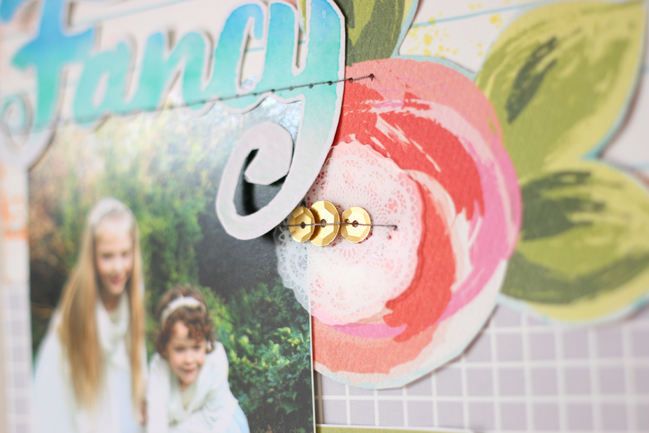 Much like my very own nature, my scrapbooking style tends to involve the combination of clean straight lines and a little bit of arty 'mess' thrown in. I think there's a big trend right now for the addition of mixed media techniques into more traditional layouts, and today I'd like to share with you some fun ways to use ink refills to achieve that look.
I'm using the Color Theory Ink Refills from Studio Calico, but there are many brands out there that would work just the same. The beauty of these is they're water soluble dye inks and so they blend really nicely, which is important for this first technique of creating an ombre ink pad.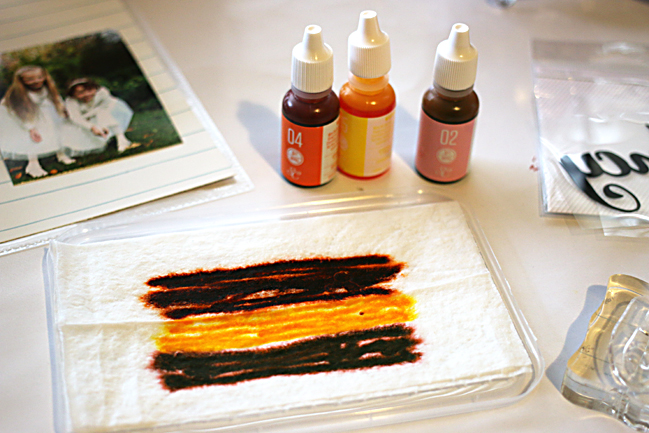 What I've done is place a folded up baby wipe (still wet… but clean!!) onto a hard plastic surface. I'm using a plastic take-away container lid because I'm not concerned if it gets stained by the ink. I squirted the Ink Refills across my baby wipe making sure to use three colours in the same spectrum so they blend without creating muddy browns.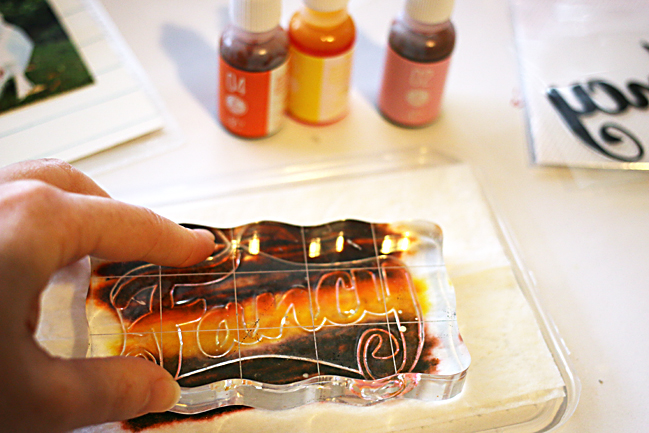 A good stamp to use with this kind of technique is either one that's big and bold, or a background pattern stamp so you can really appreciate the ombre effect. Use your freshly created stamp pad like you normally would to get your stamp all nice and juicy!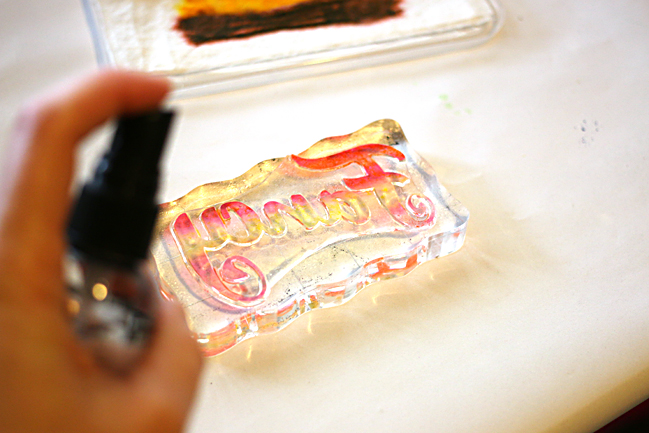 Before you plonk that stamp down on paper though, a good trick is to give it a quick spritz with water to ensure all the colours mix nicely into one another. Using water colour paper is another trick to use.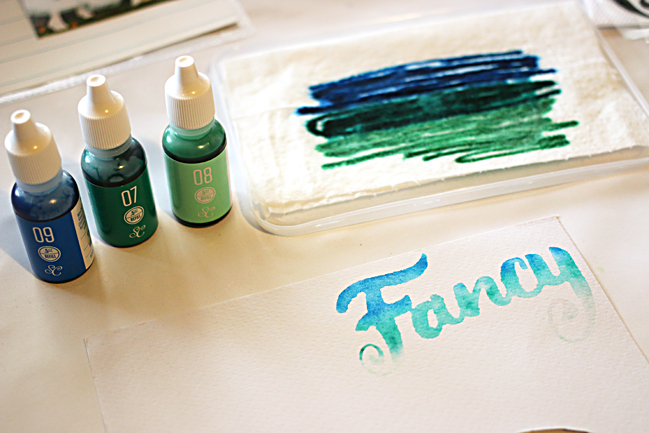 Inspired by my own success, I went ahead and created a second ink pad using a blue-green spectrum of colours this time.
Both look good, and it gave me some options for when I finally construct my layout. Stamping them onto scrap pieces of paper like this gives me more control – I can keep practicing until I get one that's perfect. Then I simply trim around it to stick onto my page later.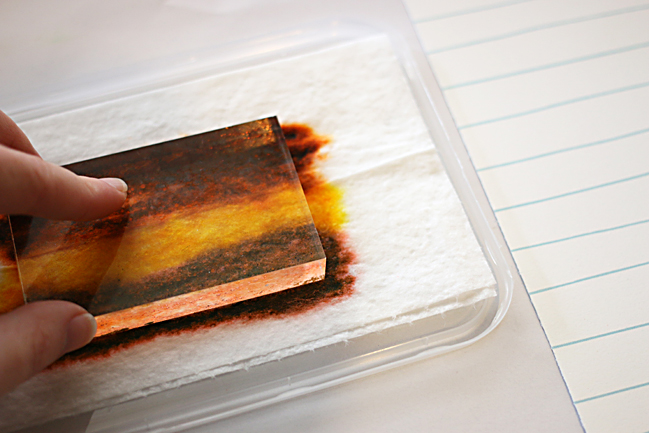 Another, perhaps braver, technique (only because you never know what the outcome is going to be) is to use the ombre ink pads to create some interesting background effects on your page. Squash an acrylic block directly into the ink pad and then apply it straight to your paper.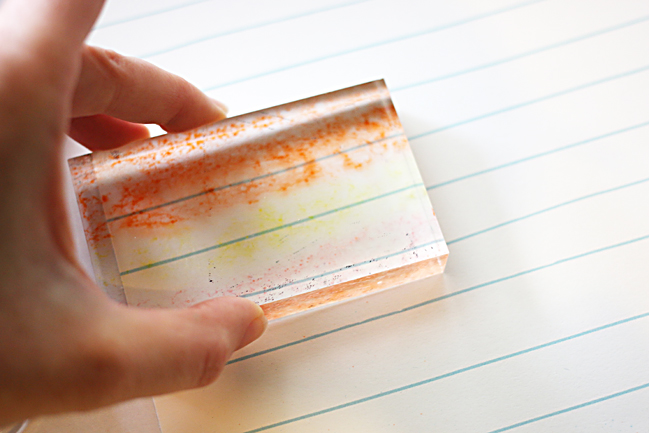 Do this haphazardly, or repetitively to create a kind of pattern.
<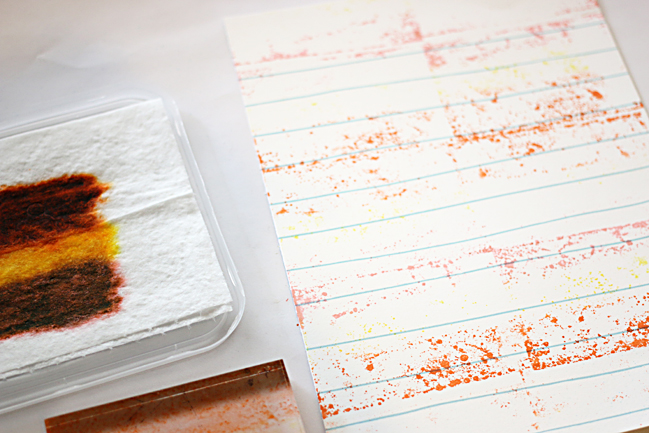 When you're done creating for the day don't throw the ink pads away! Store them in plastic containers to use again another time. It doesn't even matter if they dry out. Because these Ink Refills are water soluble all you need to do to revive them is make them damp again by spraying with some water.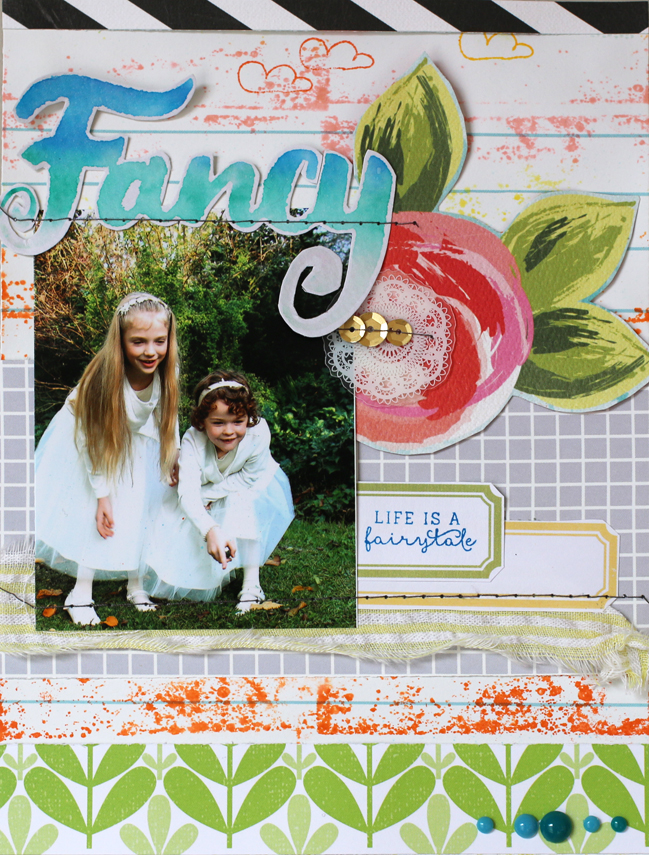 Here's my finished page. It's a 6×8" page which will slip directly into my Handbook opposite some pocket pages with continue on with the series of photos and better explain what's going on here! The 'Fancy' stamp and all the scrapbook supplies for this page all come from the Hercules Add On from the latest Studio Calico Sandlot Kits.
Thanks for letting me share today. I'd love to know if you've ever given anything like this a try before, or if you have any other techniques to use with ink refills. Leave a link in the comments and I'll be sure to pop by!
| | | |
| --- | --- | --- |
| Natalie lives in Melbourne Australia with her Trophy Husband and two beautiful girls. She works full time as an Obstetrician and Gynaecologist but still manages to set aside lots of time to play with pretty paper. She is a Studio Calico Creative Team member and a current Australian Scrapbooking Memories Master. She shares all her stories on her blog One Scrappy Doctor and her Facebook Page. | | |

Read more about:
05 August 2014

Next post: Thoughts on scrapbooking my birth story
Previous post: The Scrap Goes On :: A Weekly Round-Up