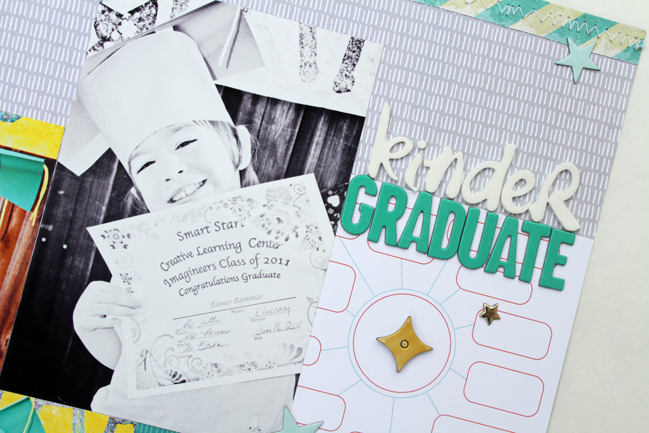 Still at least a month until school breaks up for summer in this part of the world, but many of you already have little ones at home until September, so our next challenge is to scrap something school related! Three fabulous scrappers have joined us to share their ideas for graduation pages, but you're welcome to scrap anything with a school theme at all!
To start us off, please welcome Gina Lideros to the party.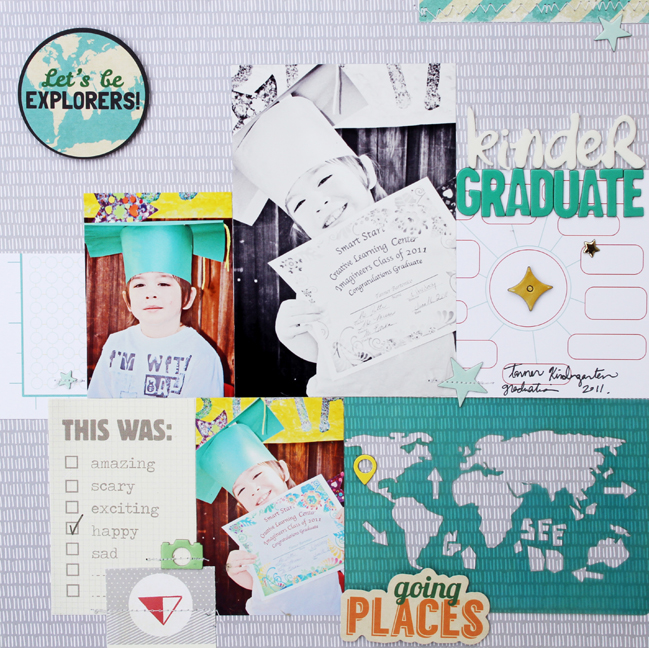 When documenting special events, I like to keep my design simple and keep the emphasis on the photos. I choose my products based on color matching the photos and like to add in hand journaling and machine stitching to give it a personal feel. -Gina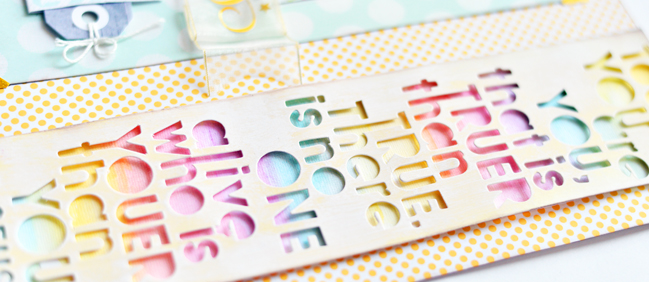 Next is Yuki Shimada with a wonderfully bright layout, featuring watercolours.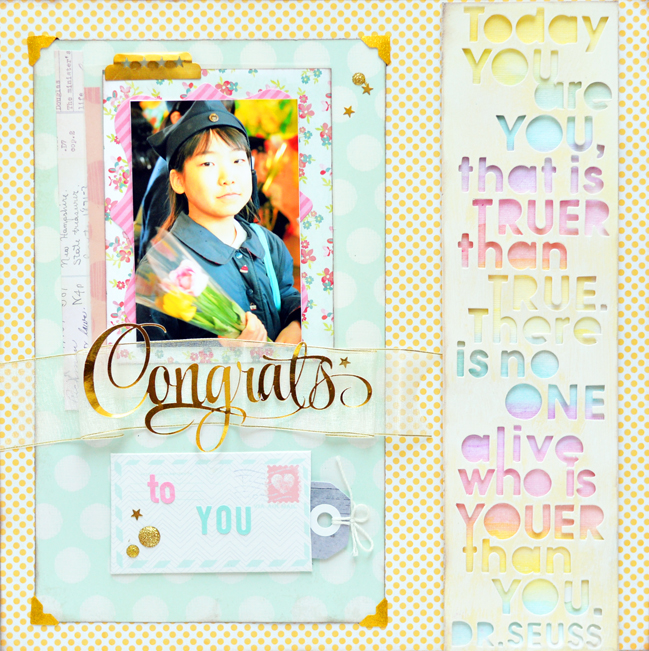 I wanted to add a quote to the layout of my younger daughter's graduation. At first I thought I'd use a printed quote, but I have decided to use a large die cut for this project. I added a touch of watercolor to it. I wrote my own words for my girl on a small tag and tucked it in the envelope put below the photo. It's the perfect spot for a special message to someone whom you love. -Yuki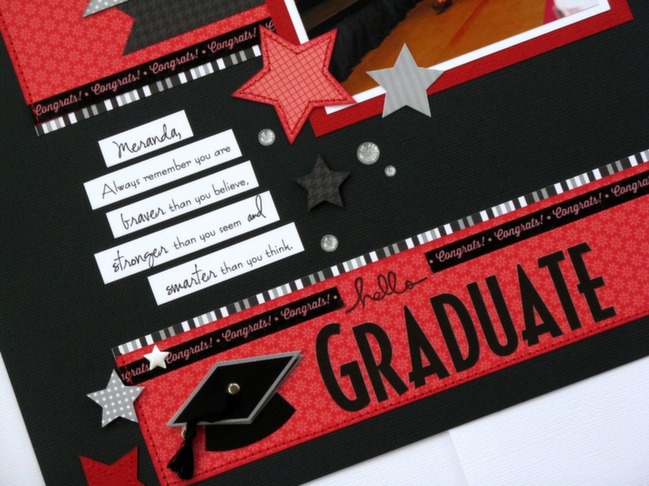 And Mendi Yoshikawas rounds off this edition!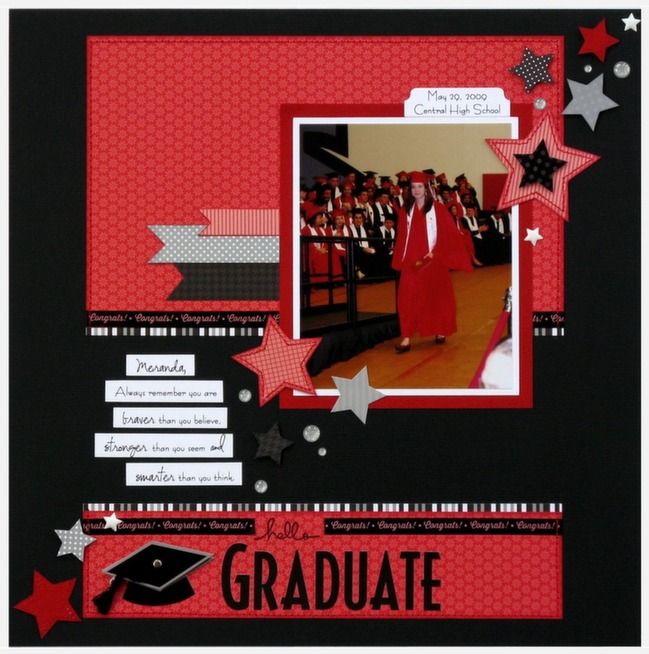 I don't scrapbook graduation themes often so I like that with a few basic themed embellishments and tone-on-tone papers to match the school colors in my photos, it was easy to create a fun layout without buying a lot of special one-time use items. -Mendi
| | |
| --- | --- |
| Gina Lideros lives in Northern California with her military husband, two teenage kids and 3 dogs. She loves to spend time outdoors and in her craft room. You will usually find her with a Starbucks cup in hand. Gina designs for American Crafts, The Paper Bakery and is the owner of BoxCrops Events and Scrapbook Retreats. You can follow Gina on her blog and Instagram. | |
| | |
| --- | --- |
| Yuki Shimada lives in Japan with her husband and two teenage kids. She loves to create 12"x12" layouts, cards, mini albums and home decor. She has started to keep memories in Project Life since last year. Yuki's currently on design teams for Fancy Pants Designs and Elle's Studio. You can follow Yuki on her blog. | |
| | |
| --- | --- |
| Mendi Yoshikawa lives in Washington state with her husband and two girls. She has a passion for using sketches, loves linear designs and brightly colored tone-on-tone patterned papers, and has a self-described addiction to her sewing machine. You can find her at her blog, Pinterest , and see more of her work at her online gallery at Two Peas In A Bucket. | |

Read more about: inspiration-party
22 June 2014

Next post: Sketch to Scrapbook Page :: Half page photo
Previous post: Sketch to Scrapbook Page :: All Lined Up