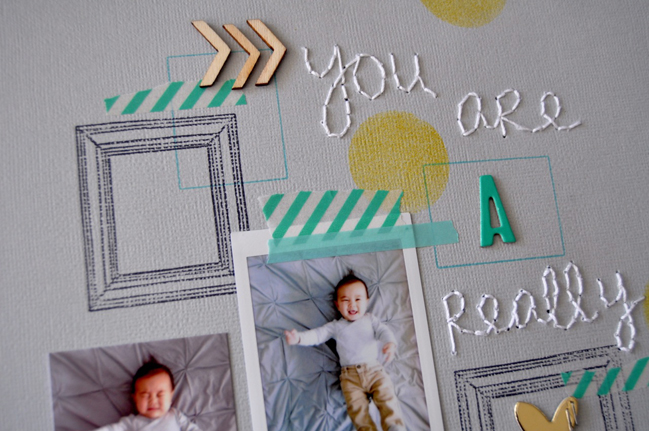 I love combining my favorite techniques at any given moment. Currently I am digging stamping, torn washi tape and hand-stitching.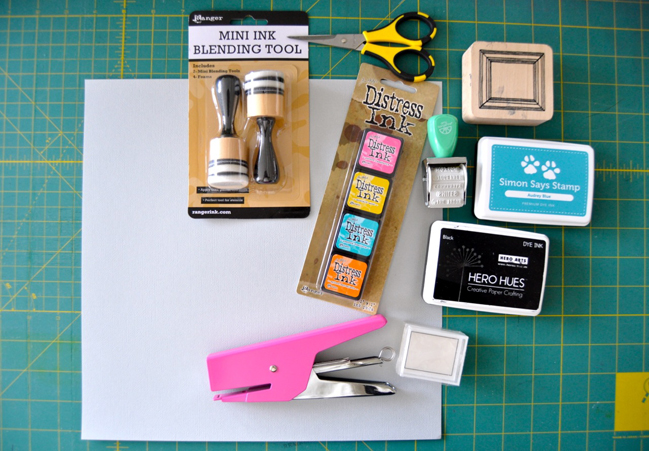 Today I am sharing how to use all three of those techniques on a scrapbook layout. I gathered these supplies.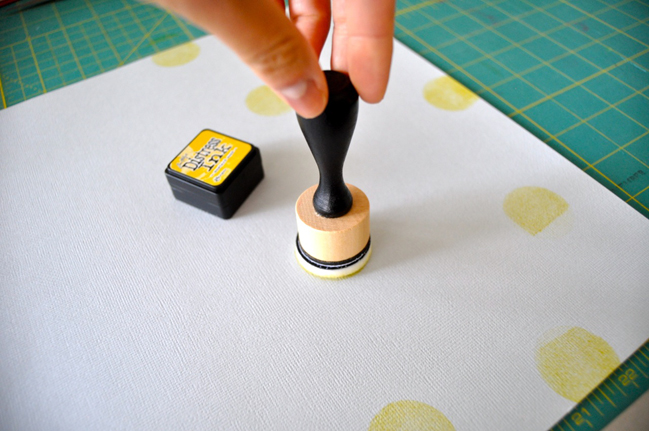 To create my own pattern on the cardstock background, I used the blending tool to stamp polka dots.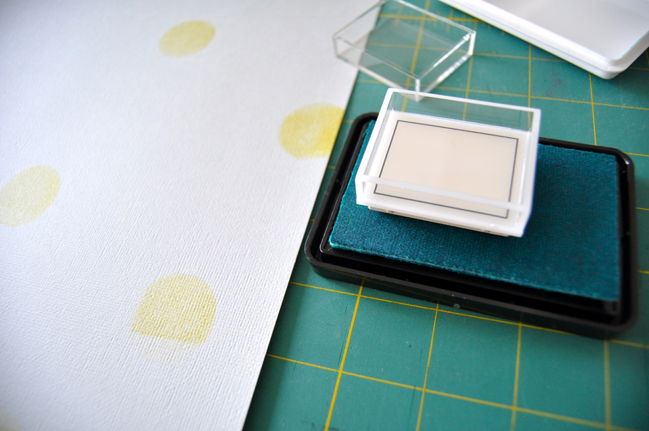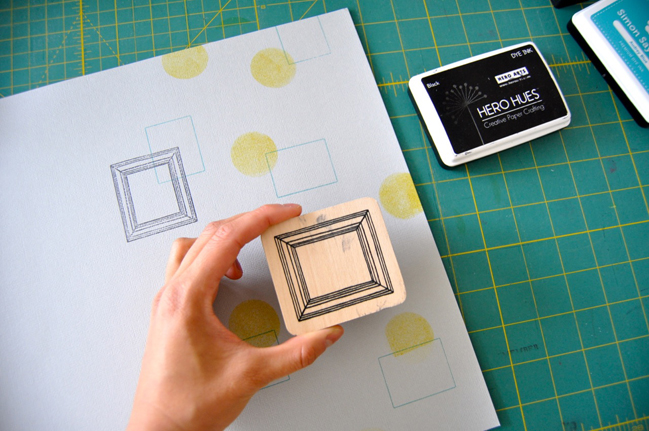 Then I used different frame stamps.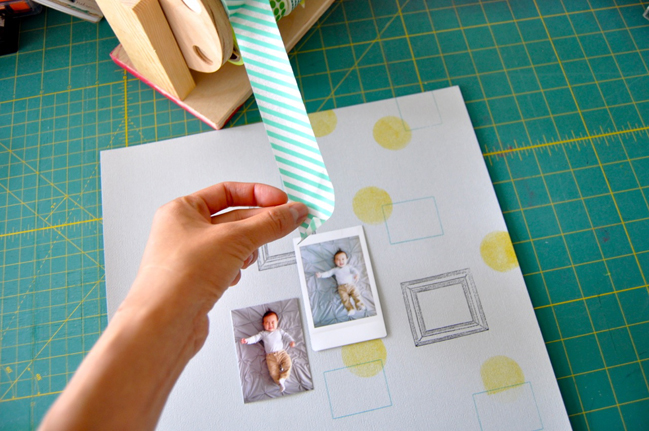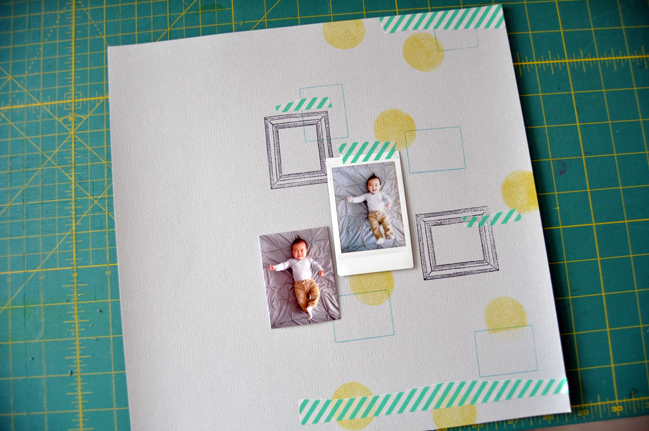 I took a piece of wide washi tape and ripped it into pieces.
Love the look of thin washi tape as well.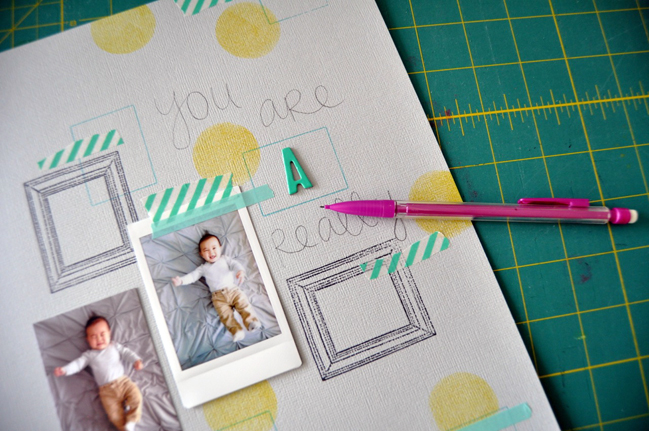 I wrote out the title I wanted to be stitched in pencil.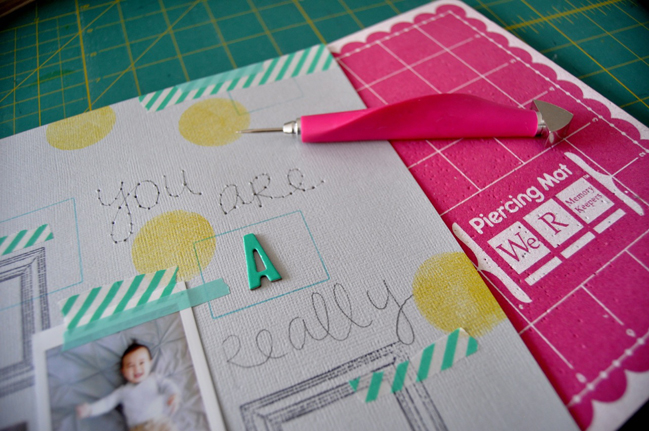 Using a paper piercer and mat, I poked holes on my pencil lines as guides for stitching. This makes it so much easier on the hands.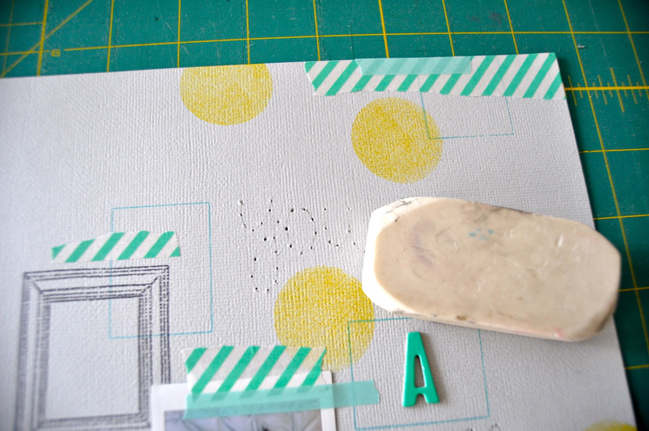 Then I erased the pencil lines.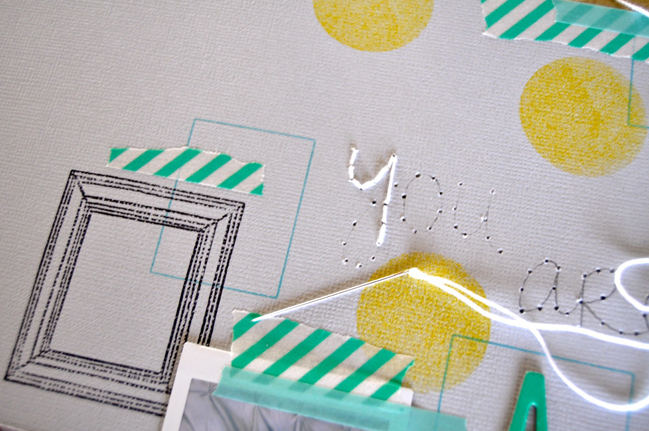 And began using a back stitch for the letters.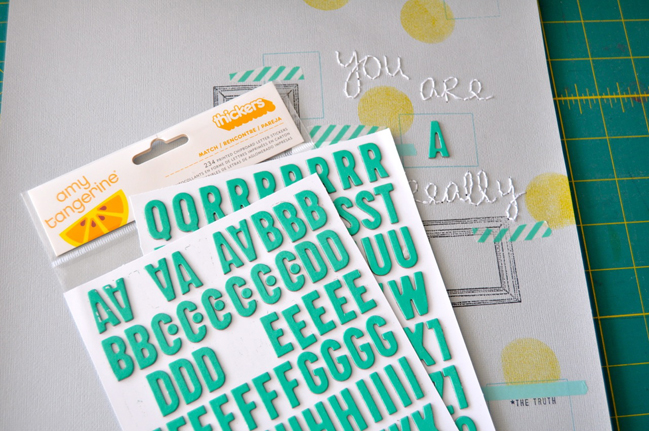 I completed the rest of my title using Thickers.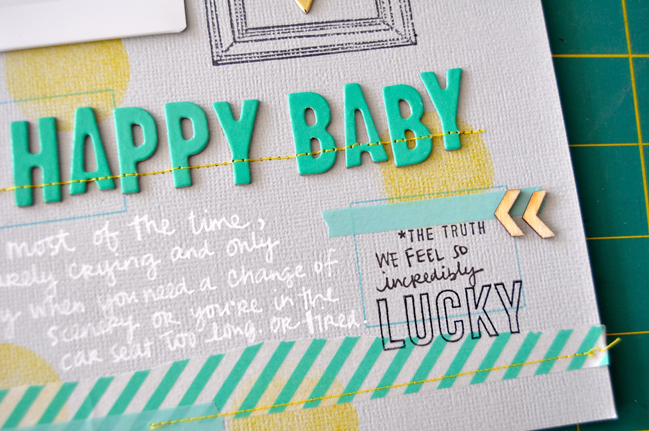 With some finishing touches like wood veneer and journaling with a white pen, the layout is now complete.



It's hard for Amy Tan to imagine where her life would be had she not fallen in love with scrapbooking in 2007. This hobby has afforded her so many amazing opportunities—including a number of signature lines with American Crafts, many of her projects published in a variety of magazines, her own book, and the chance to meet so many inspiring people—that she is endlessly grateful for. Her company, Amy Tangerine keeps her busy with creative collaborations ranging from custom scrapbooks to celebrity events to consulting services. When she's not at home in Los Angeles, California with two mischievous Jack Russell Terriers, her long-time partner, JC and their adorable son, Jack, she is traveling, finding great places to eat, and doing her best to enjoy every moment. All while Instagramming everything along the way.

Amy loves salted caramel anything, doggy cuddles, baby giggles, palm trees, riding her beach cruiser, and nachos. Always nachos. You can see what she's up to on her blog and Instagram and join her for her latest online workshop, entitled Here & There Inspiration at Big Picture Classes.





Read more about:
27 May 2014

Next post: Scrapbooking with Die Cuts
Previous post: The Art of Layering:: A Scrapbook Tutorial by Wilna Furstenburg