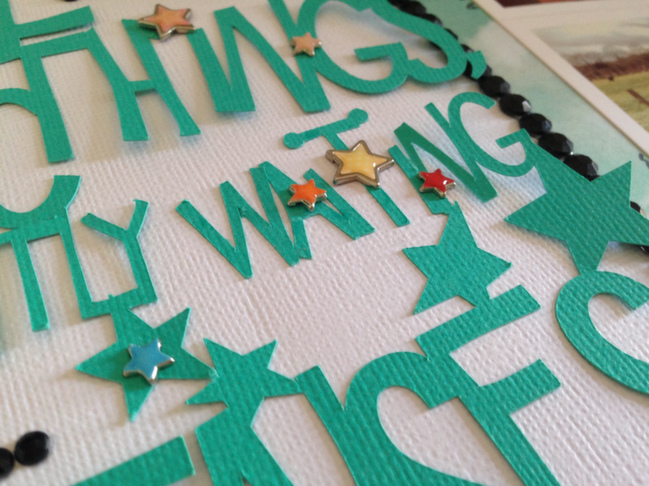 Shimelle asked me to take the reigns for the weekly challenge on here while she takes some well-earned maternity leave. Each week I'll be taking a project from the Shimelle.com archives as inspiration for a layout and setting a challenge with a new twist.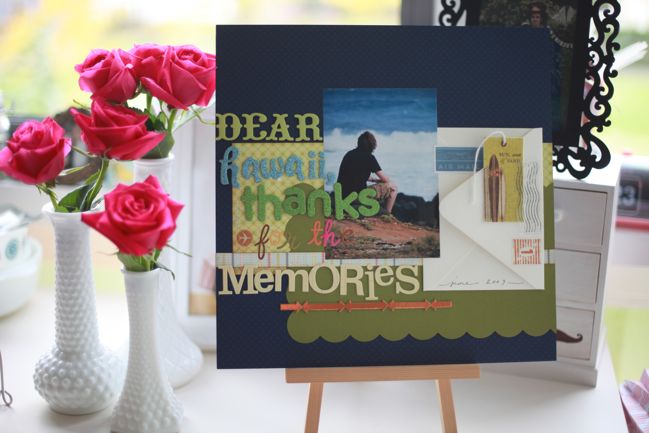 Titles are often an afterthought for me, but when I saw this layout in which the title was the main design feature I knew I wanted to give it a go. I've been inspired by handcutting, like that of Rob Ryan, recently but as I am more likely to slice my fingers off wielding an X-acto rather than produce a beautiful piece of art I decided I would stick to my trusty Silhouette cutting machine.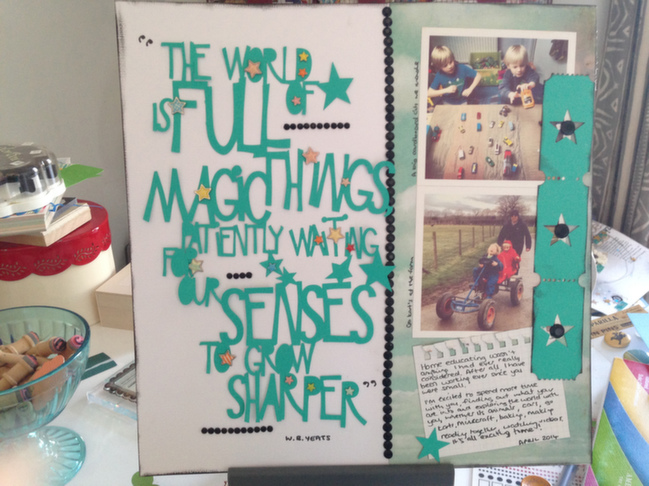 I found this Yeats quote in the Silhouette store, complete with my favourite design motif – stars. A quote of this size doesn't cut well small, so I figured I might as well go for broke and have it lead the design like Shimelle's page . I wanted to keep the look of a handcut piece, so I used a variety of star-shaped brads to attach it rather than glue, allowing it to lift and overlap on the page for dimension.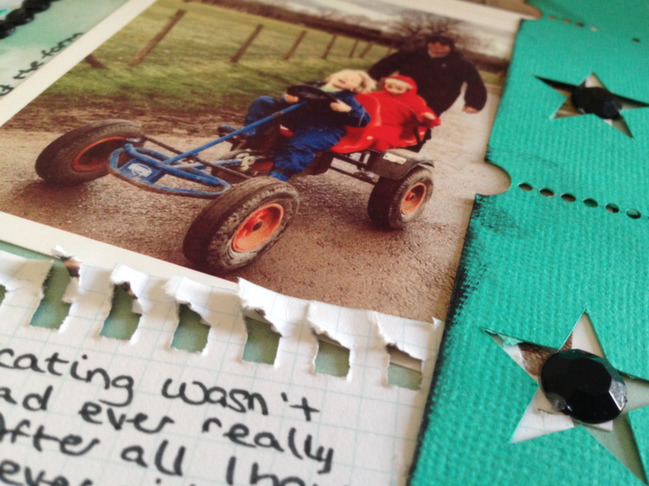 I paired this quote with some photos of my sons, and inked the page with black for contrast. I backed the pictures and journaling onto some cloud patterned paper from Crate paper, and finished with the teal blue star 'tickets' (also a Silhouette cut) and the black crystal border stickers.
Your challenge for this week is make a layout in which the title is a leading star in the design. You might use a long quote or the start of journaling, or just some really big lettering!

Read more about:
28 April 2014

Next post: Making your Own Patterned Paper:: A Scrapbooking Tutorial by Ashli Oliver
Previous post: Using Supplies from the Beauty Aisle:: A Scrapbooking Tutorial by Alissa Fast