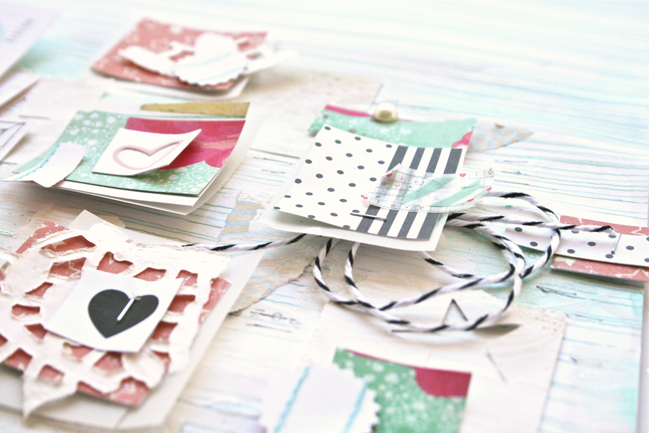 It happens to all of us, doesn't it. All of those little bits of scrap papers pile up while we happily craft away. We are then faced with the beautiful mess on our desk that logic tells us should head straight to the waste basket…
Oh, but some of those papers are just too pretty, aren't they? And, what if you are trying to make the most of your stash? Bottom line, sometimes we just can't part with those lovely little scraps.
Well, I am excited to share a favorite technique of mine with you today! Please take a look at an easy way to put all of those little pieces and scraps to good use on a completed page…
I do hope that video inspired you to make to most of your scraps that you are having trouble parting with.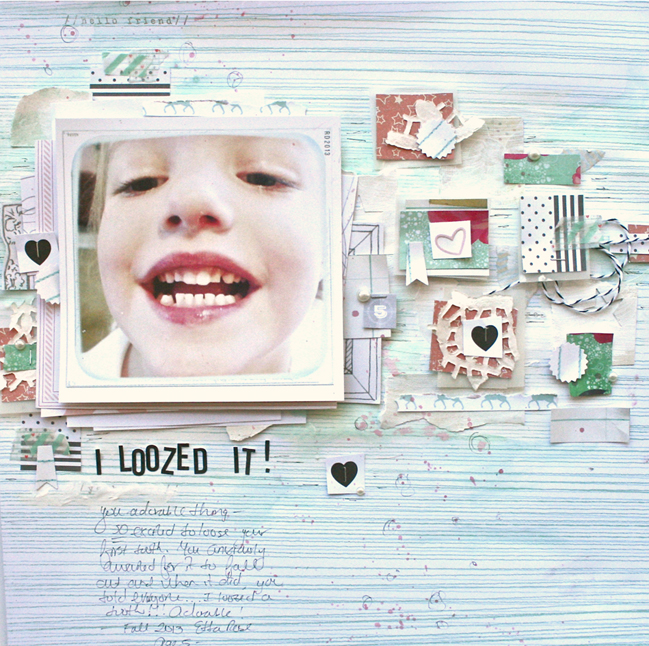 Here's to making the most of our stash and using our favorite papers to the very last piece!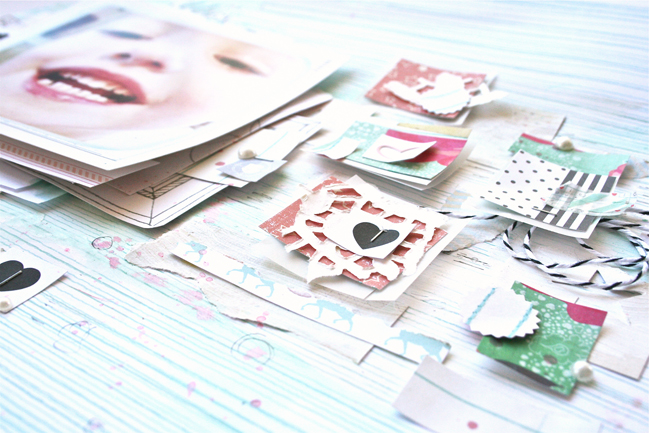 Thanks for joining me!



Ashli Oliver (aka soapHOUSEmama) is a recovering graphic designer, a homeschooling mother, wife, daughter, coffee addict, knitter and gardener with an extreme passion for mixed media paper crafting and memory keeping. Ashli finds great joy in both the creative process and the final piece. Most of her craft time is found in the wee hours of the evening when all of her kiddos are in dream land. Although, Ashli never misses an opportunity to grab a snippet of time during the day to shuffle some paper around.

Ashli has been an artist her entire life. She followed her dreams and attended art college. While Ashli mostly wanted to play with paint and glue, she chose a more sensible major of Digital Multi-Media and Photography. After working in that industry on and off, Ashli put her computer and brushes aside to start her family. Never in a million years did she think that scrapbooking and the paper craft industry would re-awaken her inner artist that she had put away so many years ago. Thanks to a good friend who showed her the ropes just a lcouple years ago, Ashli has jumped into a pile of pretty paper and is never looking back!

When Ashli is not blogging, you can also find her on Pinterest , Instagram, and Twitter .





Read more about:
20 January 2014

Next post: The Tissue Paper Effect:: A Scrapbooking Tutorial by Jina Jean
Previous post: A Pocket Page to Coordinate