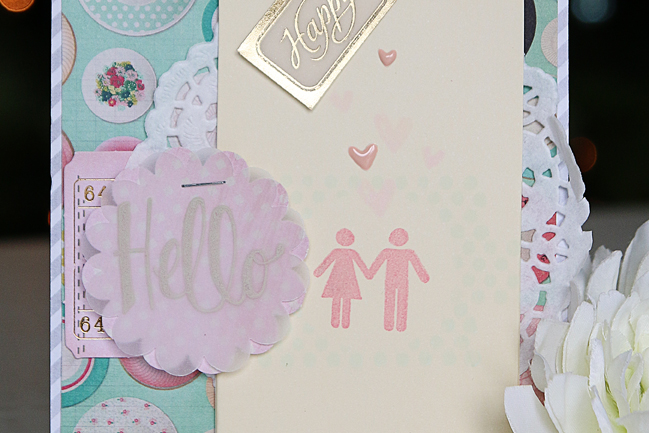 One of my favourite techniques that I use on every project in some way or the other is layering. I love working with different patterned papers and other elements to create subtle details and add depth or dimension to a layout. There are so many way to incorporate layering into projects. Here are five ideas on layering.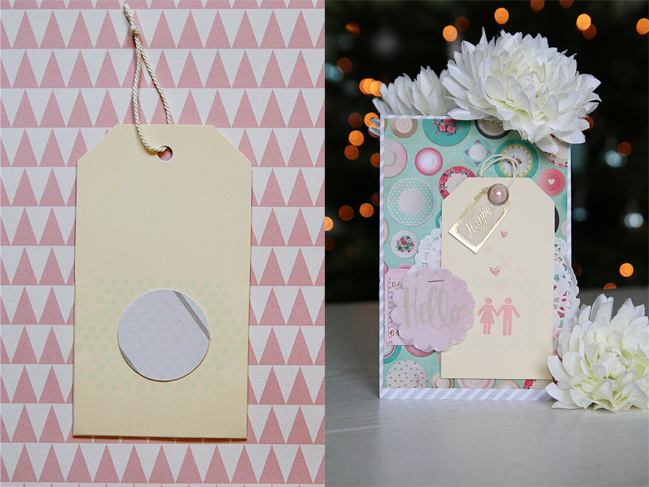 Create Subtle Layers with Stamps
There are so many amazingly pretty stamps out there and I have loads of them in my stash. For each project I make I usually pull out at least 2 stamp sets and I find myself just using one stamp image. For this card I used different stamps from stamps sets created by Amy Tangerine. I started of by stamping the polka dot background placing a punched out circle in the middle which acts as mask. Then I added a layer with two potty people. Using some light pink chalk ink I stamped a couple of hearts onto the tag as well. Using different stamps in layers is a fun way to add detail and even create unique embellishments.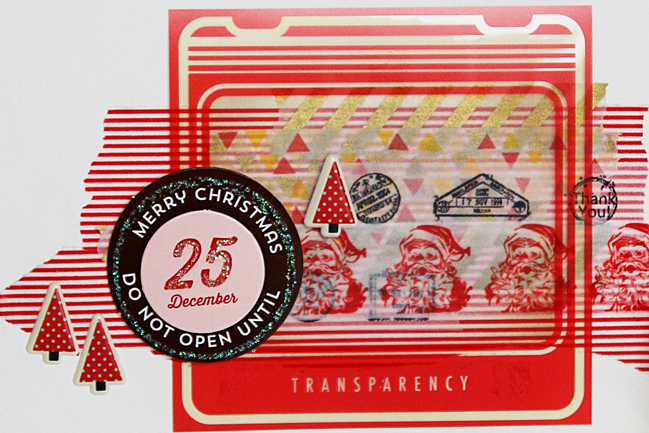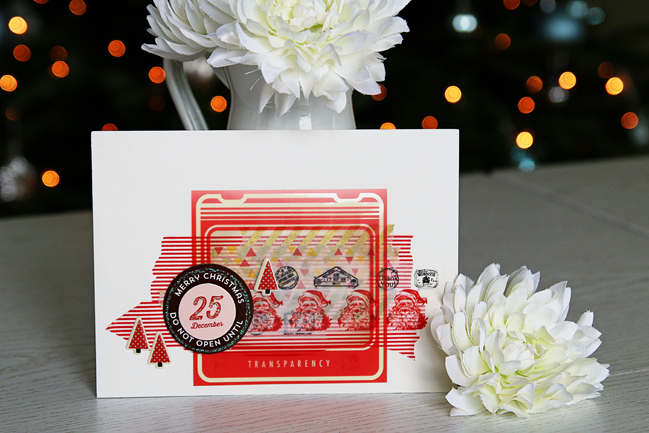 Washi Tape
As it is translucent, it lets the designs that are below show through. I decided to spruce up an envelope by layering different sizes and designs of washi tape, finishing it off with an overlayer from Crate Paper and a couple of embellishments.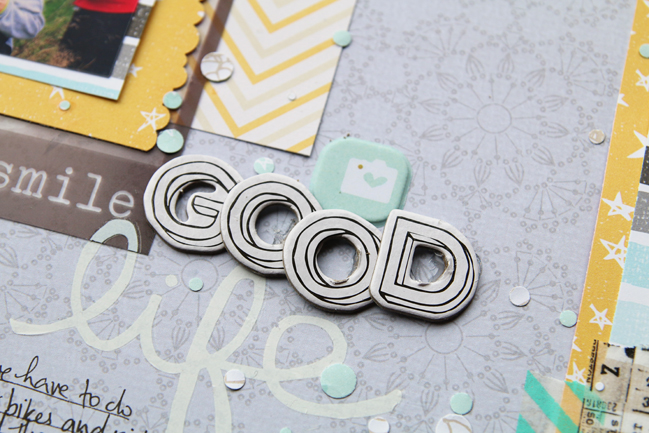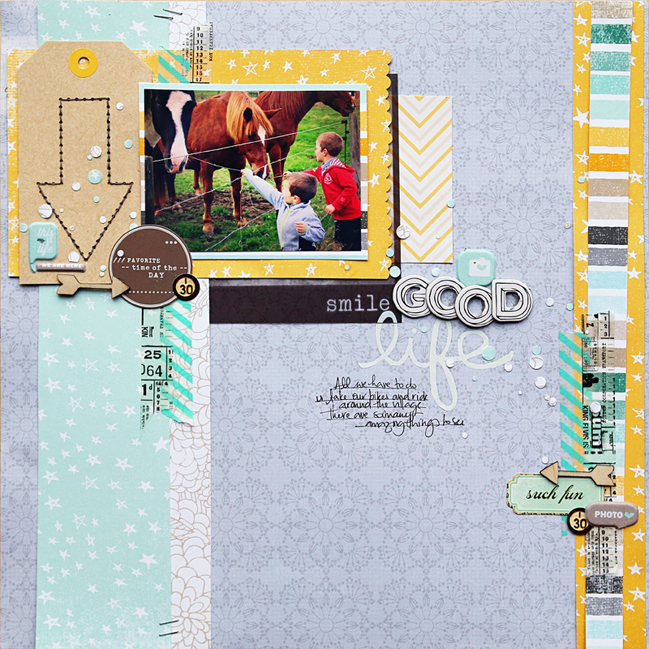 Layering Alphabets
Sometimes placing alphabet letters side by side is a bit to simple for me. I love adding dimension to a project and have found that by layering the letters over each other I can create a different look.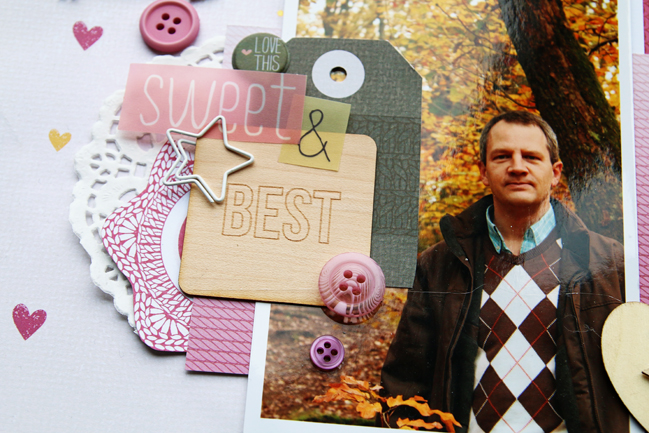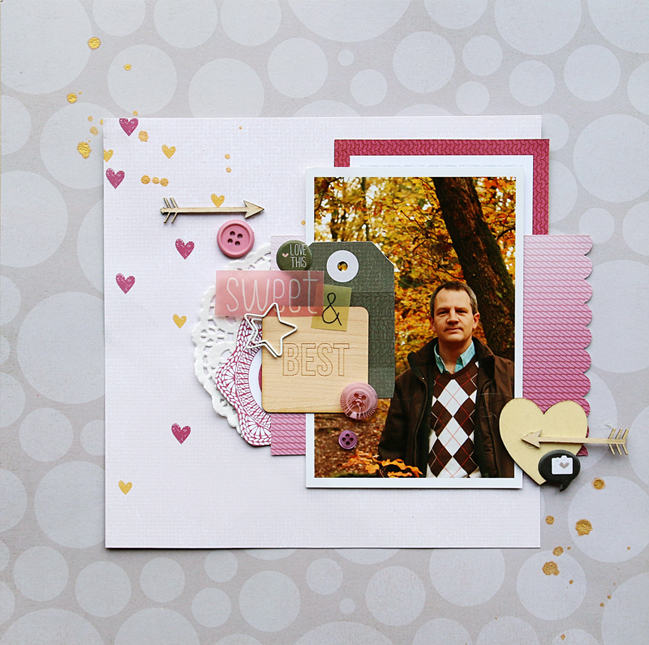 Layering Embellishment
When creating this layout I was confronted with a dilemma. I really wanted to add lots of embellishments but didn't want to cover the hearts of the patterned paper. I decided to layering the embellishments and place them on the photo. I built up layers using wood veneer, vellum, a paper clip, a doily, a tag and some buttons. I love how the embellishments draw the eye towards the photo.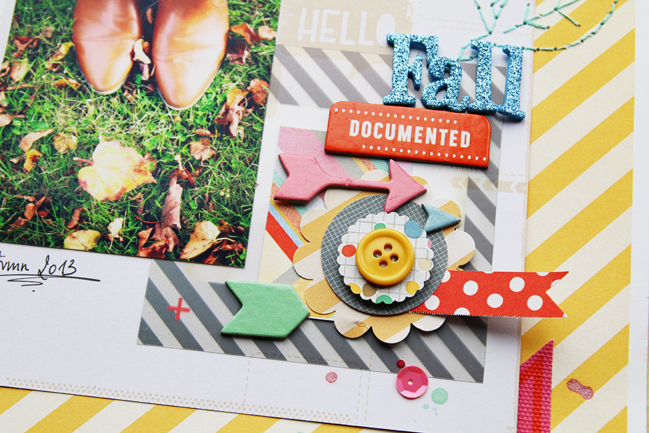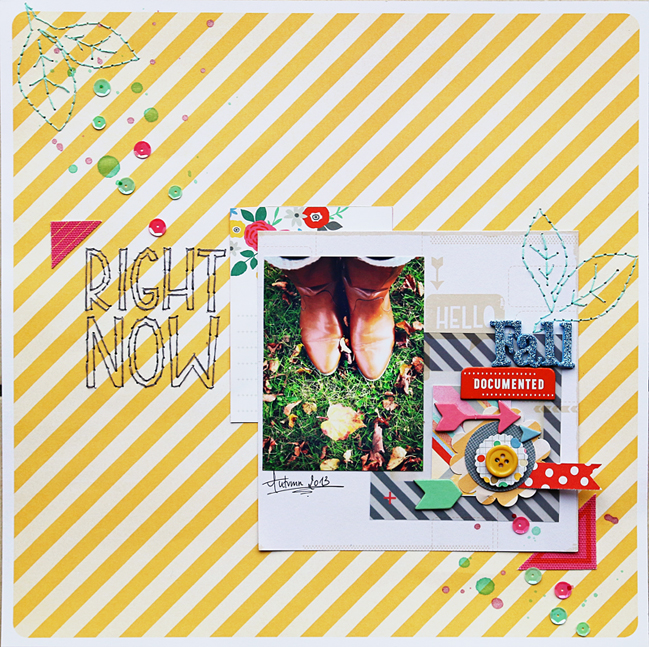 Layering Patterned Paper
I love patterned paper and have a hard time just using one or two designs. I often use one design as background and cut strips or squares in different sizes using other designs. On this layout I started off with my patterned paper as background and picked a 6*6 sheet as starting point. I tucked in journalling cards cut out from another sheet of patterned paper and then set about creating an embellishment by layering punched out circles of patterned paper. To finish it off I added a button and a couple of arrows. This is a great way to use up scraps and create homemade embellishments.
I hope these projects inspire you to layer on your creations.
| | |
| --- | --- |
| Lilith Eeckels lives in Belgium and is mother to 4 boys. She is a foreign language teacher and loves to scrapbook in her free time. Her passion for scrapbooking has also triggered a passion for photography. Lilith isn't afraid to try out new techniques and is always up for a challenge. She can't quite describe her style as it varies depending on her mood or the products she uses. You can see more of her work on her blog. | |

Read more about:
26 December 2013

Next post: Looking back at 2013: A year of sharing work from inspiring scrapbookers
Previous post: Five Ways to Use Your Home Printer by Tami Brundage