I'm a digital project lifer. As of 2013 I have been recording my memories with journaling cards, Instagram photos and quotes. I take a lot of pictures and on average I have too many to fit into a double spread each week. I also found, after only a few weeks of doing Project Life that I wanted a fresh way to display my photos in each spread. I got bored of simply popping them in the assigned pocket. Instead I was keen to use the imperfect pictures, keen to tell the stories and keen to include as many photos as I could. I developed several techniques to achieve this and these are my five go to methods that seem to work every time. My techniques for using your photos in Project Life are digital but would be just as easy to apply to paper and ink.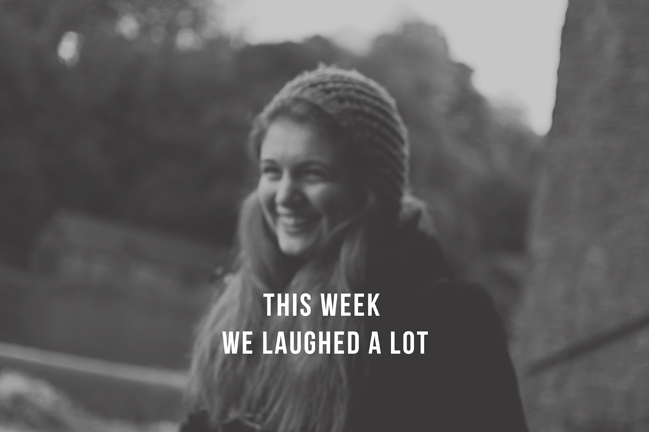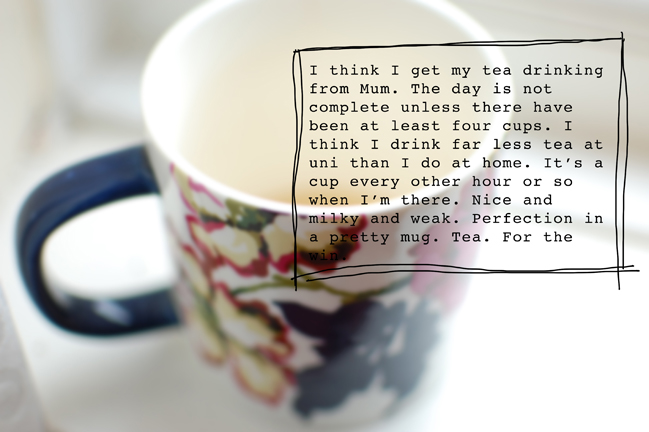 The Imperfect Photo
I strongly believe that my project life shouldn't be a collection of perfect moments and pictures. Life isn't like that and nor are my photos! This is an easy way to incorporate an imperfect photo into your spread.
Stop thinking of that photo as a photo and instead think of it as a patterned canvas-an abstract rather than a still life. With these photos I run them through a simple blur in Photoshop (filter, Gaussian blur) and then add text, or a strong black and white filter. By making the photo the background to the story, the imperfection isn't noticed or even important. This would be easy to achieve in paper. Write straight over your photo with a permanent pen or add some tracing paper or vellum to blur the photo slightly and then write over it.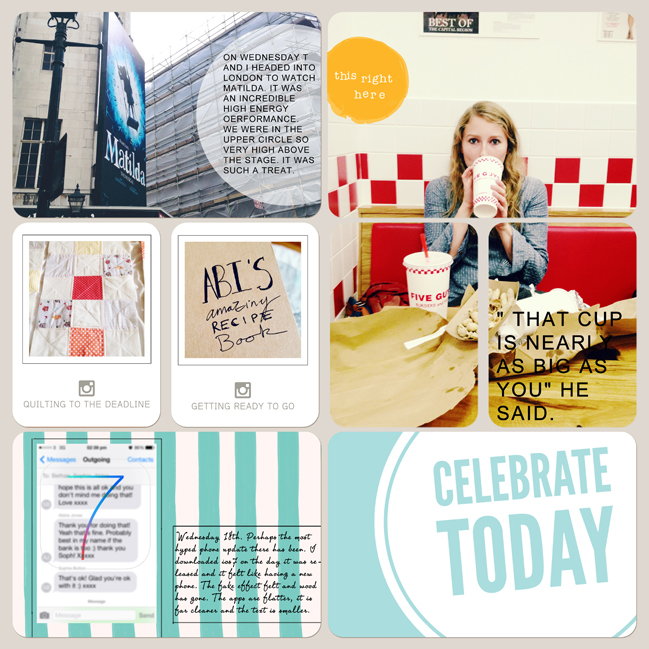 Blow it Up
Some photos need to be emphasized. If I want to make a statement I merge several of the pockets together to allow for one large photo. This also gives you a bit more artistic license with the photo. As in this layout, the photo stretched across several pockets however I used one of the pockets to contain the journaling. If the photo is big you can get away with a relatively large journaling card.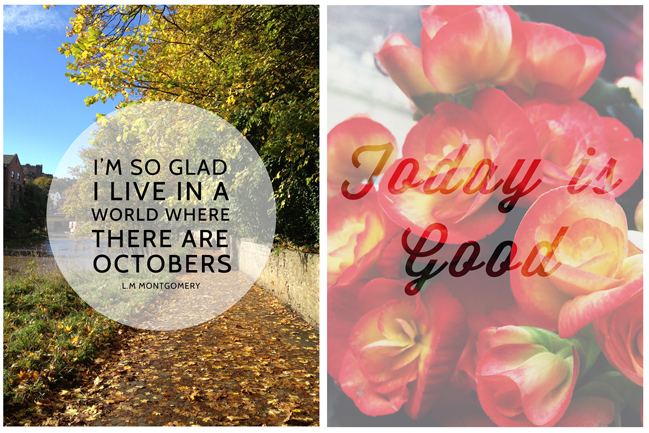 Use a Photo as a 'Filler'
This is a great technique for the imperfect photo or a photo that doesn't really have a story. I use these photos to add quotes or shapes. They then become a filler in my layout. For instance I really liked this photo of Autumn leaves but didn't feel there was a lot I could say about it. Instead I added a circle of transparency and then added one of my favourite quotes. The photo is still documented in my spread but it is part of showcasing the quote as well.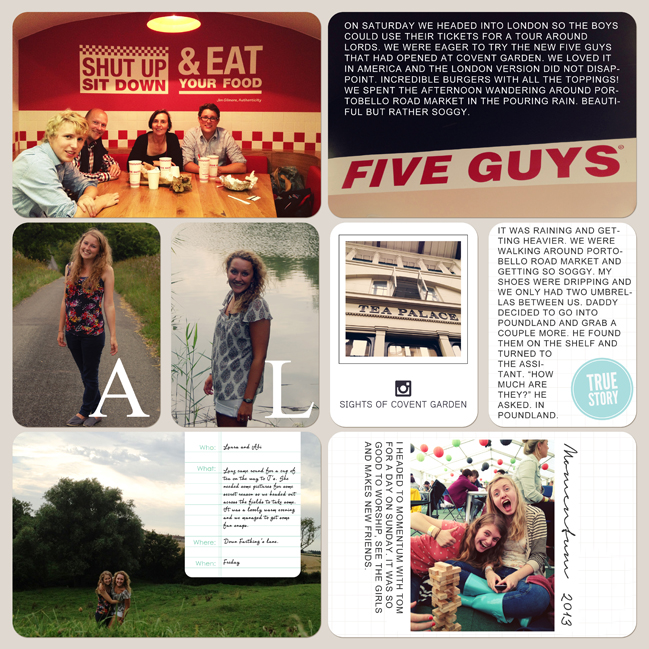 White Space
This technique needs thinking about before you have even started creating a page. Consider how you take photos. Consider how you crop them. I will often frame my subject at one side of the photo so that I will have a lot of white space in which to write in.
The photo of the burger bar in this spread is a good example. When taking the photo I made sure that I framed the name of the restaurant at the bottom of the picture. That black background made the picture pop but also gave me lots of space to write in. It becomes a journaling card and photo in one.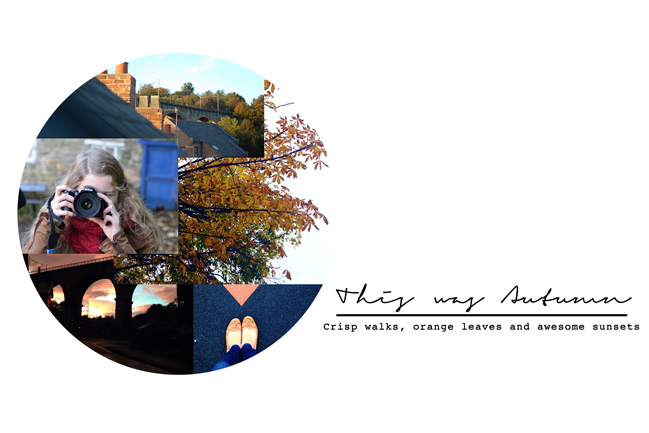 Make a Collage
There are some weeks when there are just too many photos! Consider making a collage. Many photos can fit in one pocket and if they are of a similar theme or event, the result can be dramatic. I chose to put some of my favourite photos of Autumn together into a circle. This is easy to achieve in Photoshop with a clipping mask but just as easy to achieve with paper. Select the photos you would like to include and print them relatively small. On a 6 × 4 card arrange your photos so that they overlap and no white shows through. Add another 6 × 4 card over the top of these with a circle cut out. Your collage of photos will appear in a beautiful circle shape!
| | |
| --- | --- |
| Abi Beach is a student studying at Durham University. She used to be a paper scrapbooker but with the demands of a student life and budget she has turned to digital memory keeping. She loves documenting the everyday, rejoicing in the ordinary and trying out all sorts of crafts. She writes about this at Creating Paper Dreams. You can also find her on Instagram as @abibeach. | |

Read more about:
14 November 2013

Next post: Using Japanese Bookbinding to Create a Mini Album:: A Scrapbook Tutorial by Meghann Andrew
Previous post: Mini Envelopes:: A Scrapbook Tutorial by Magda Mizera