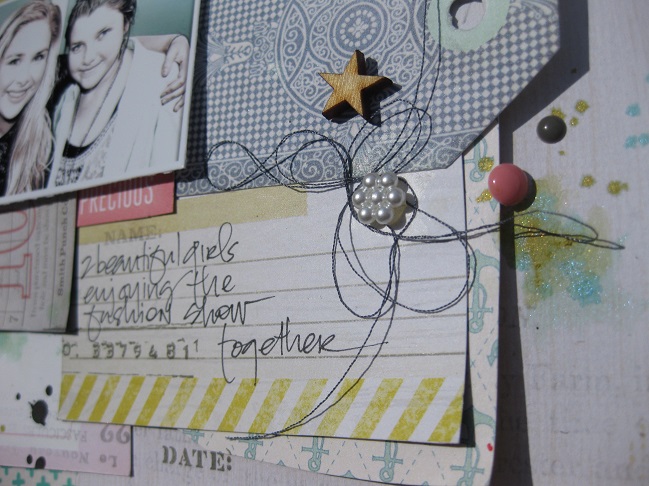 Ready for a sketch that go from one extreme to the other? This next challenge is just that: you can stay right in line with the sketch as shown or take a leaf from guest Gina Rodgers' book and go full tilt with the layers and details!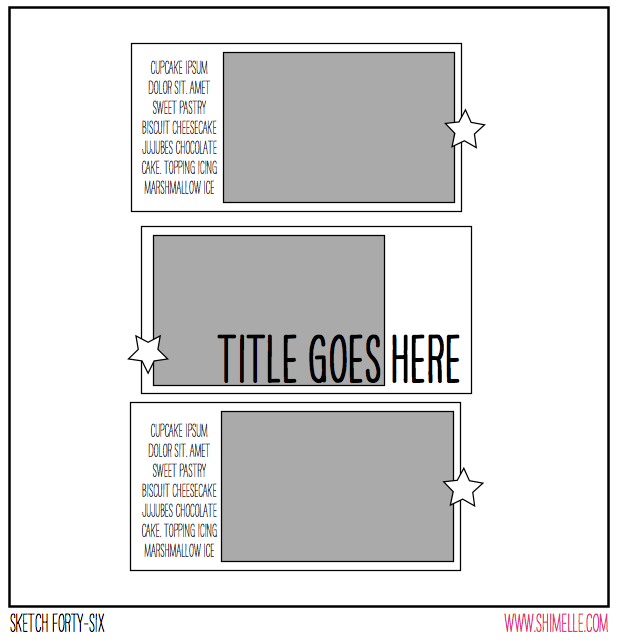 I often add titles right over my photos in sketches, and somewhere along the line I realised that is a reflection of something I tend to do when I have my camera in hand. I may take plenty of photos of whatever we're really doing – be that people or landmarks or food (it's probably food more than I should admit) – but in the mix I tend to take a few with some more jarring spacing, like filling two-thirds of the frame with a pretty wood flooring or the texture of the grass and capturing some small detail in that remaining sliver of the frame. Those shots are great for layering up with a title or journaling, since there's space that won't change the meaning of your story. It's not at all like putting letter stickers across someone's face!
Now the sketch looks really clean and graphic in that design, but Gina took it in her own style for something quite different!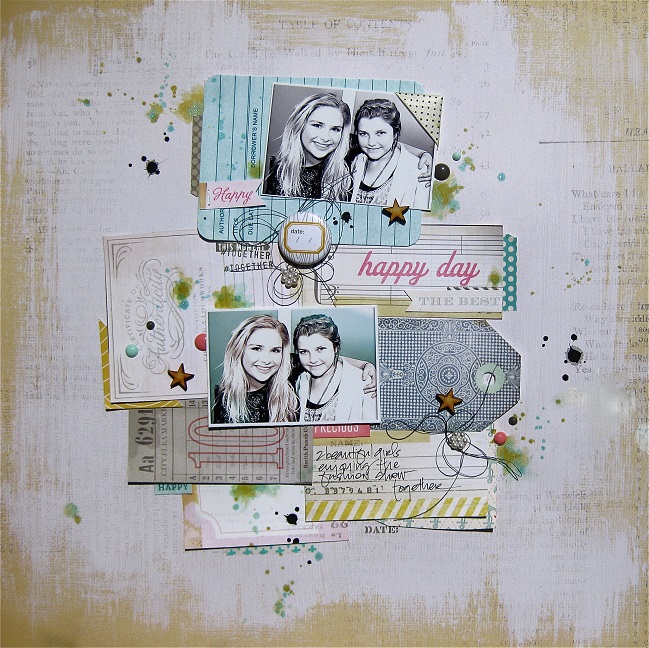 I loved working with this sketch and changed it up a little by reducing the photos to just two and adding layers consisting of several tags and labels cut from the Crate Paper and Maggie Holmes Flea Market papers along with stickers, paper scraps, and washi tapes. One of the tags had the phrase 'happy day' which I thought was perfect as the title. Once I had things stuck down where I wanted them, I add a few touches of slightly watered down glimmer mists and splatters and a scattering of embellishments including Teresa Collins enamel dots, D-Lish Scraps pearl cabochons, SODAlicious wooden stars and Evalicious flair. I also added some stamping using the Amy Tangerine rotary stamp in place of one of the journaling blocks in the sketch. -Gina

Read more about: sketch-of-the-week inspiration-party
22 June 2014

Next post: Sketch to Scrapbook Page :: Puzzle Pieces
Previous post: Scrapbooking colour schemes with pink