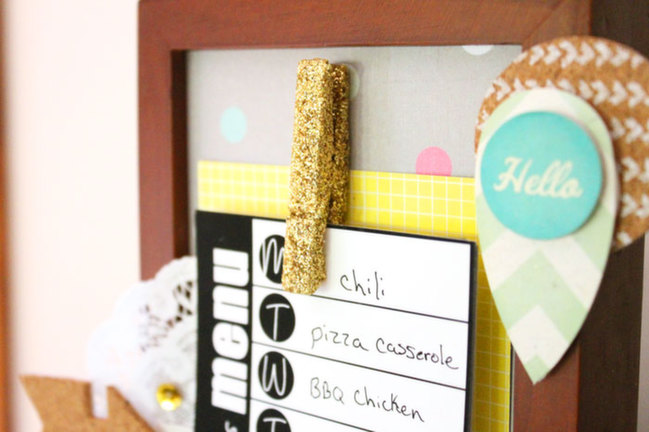 Hello, I can't wait to share 5 fun ideas to use clothespins! Clothespins are such a fun way to hold items in place, hold things together, or just fun to add to any project.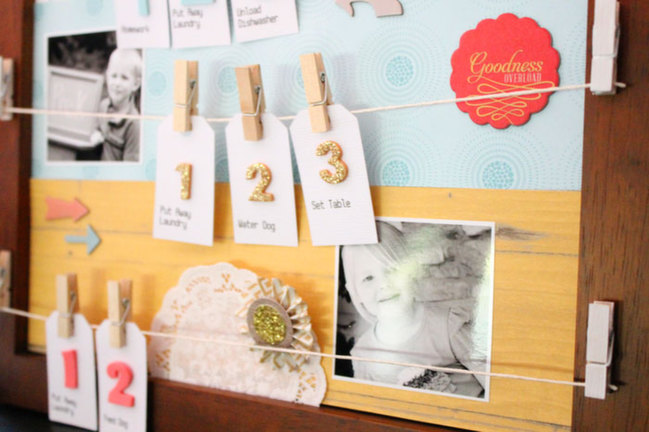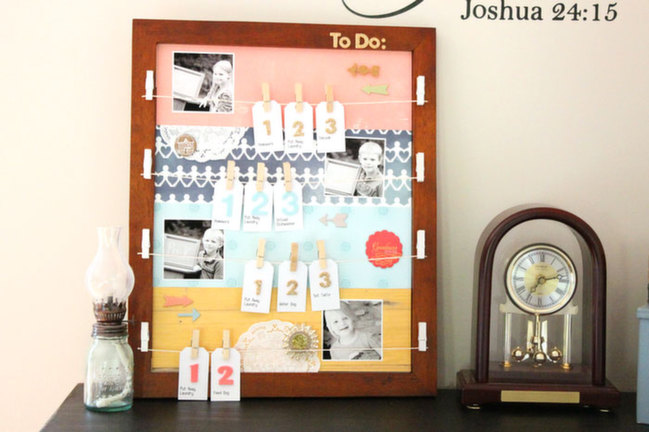 So for my first project I created a fun chore chart for my kids. I love how this turned out. I hot glued the clothespins to the side of the frame and then attached the string like a clothes line. I then cut out tags and hung them with more clothespins. I scored this cute little clothespins for .25 cents (for the whole pack).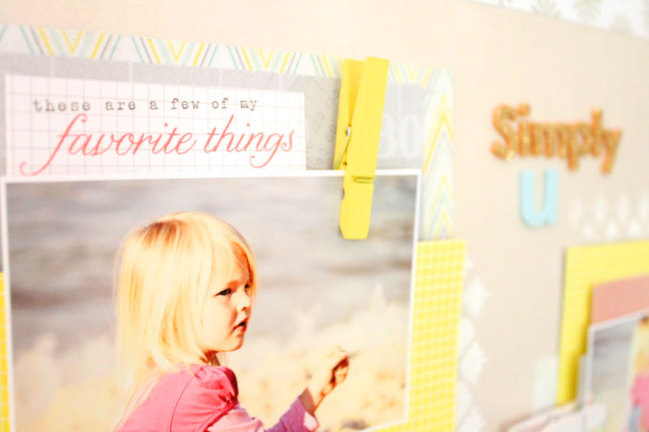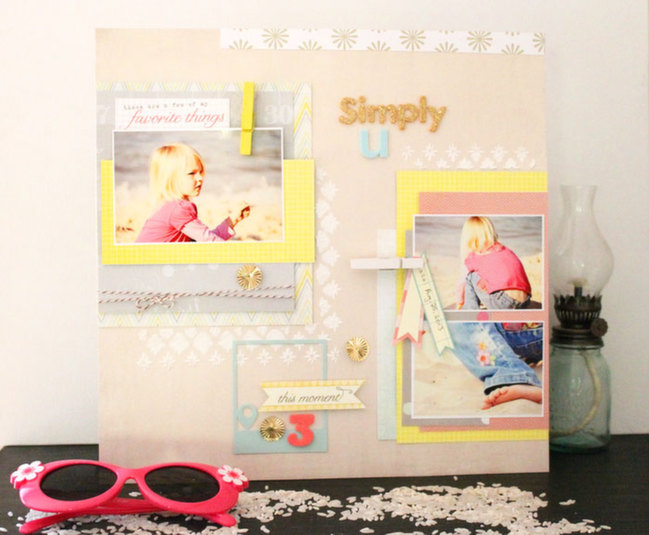 The second project I created was a layout. I LOVE adding clothespins to my photos or just to hold my papers together. These clothespins are from the American Crafts Polka Dot Party line.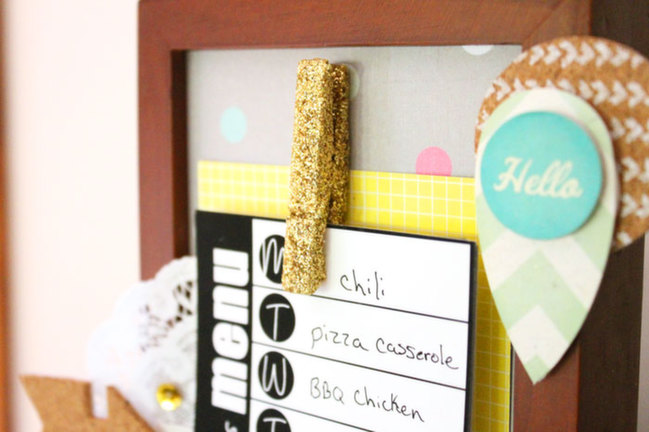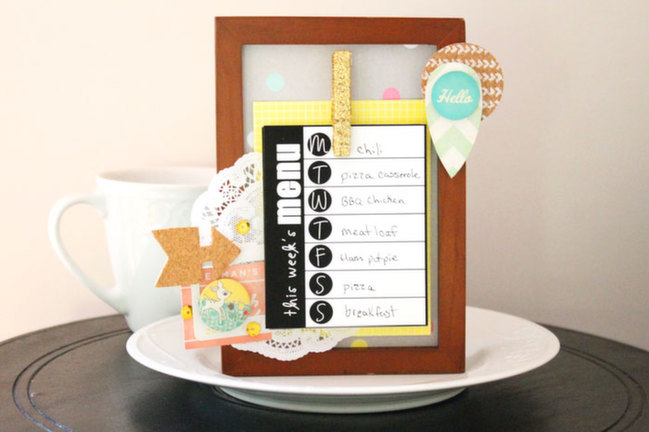 Another great thing about clothespins is they hold things together. For this project I printed out daily menu cards and used a clothespin to hold them together. The base of this project is a simple little frame I had in closet. The glitter clothespin is also from American Crafts Polka Dot Party line.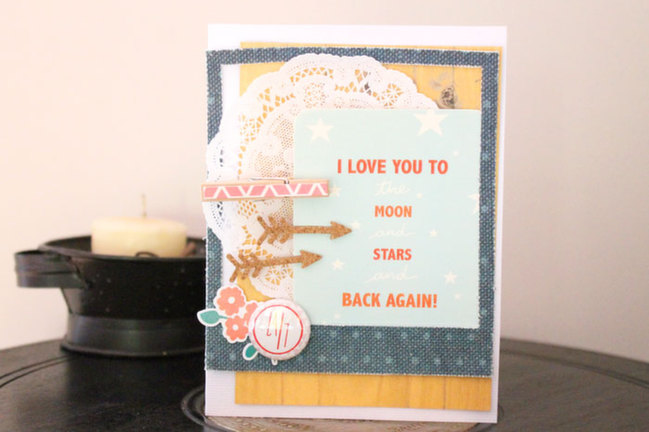 Another easy project to make is a card. I simply added layers and held them together with a clothespin.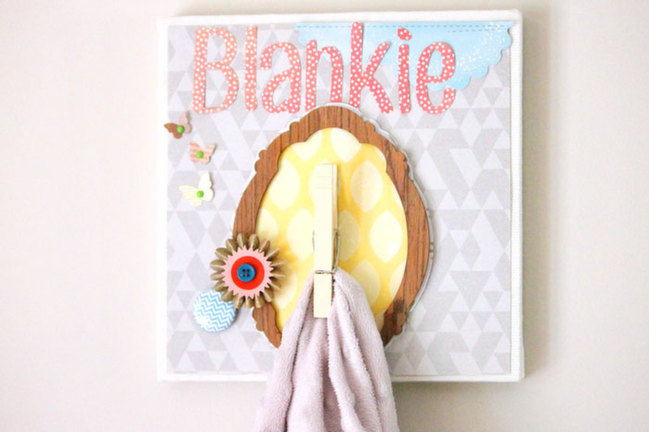 And my last project is a wall hanging I made for my daughter. I took a canvas and added some pattern papers. I added a wooden frame and a clothespin you would use to hang up clothes. I painted the clothespin a cream color before I glued it down. I made this décor for my daughter to hang her blankie up when she is done with it at night.
I hope I have inspired you to create something using clothespins. There are so many different size and colors, have fun!!
| | |
| --- | --- |
| Angie Gutshall is a stay at home mom for four children. She is married to her high school sweetheart, Brian. She lives in the country in the central part of Pennsylvania. Scrapbooking is where she captures her everyday moments on paper so her children will have something to treasure when they get older. She also loves taking pictures, baking, watching movies with her kids, and created craft projects for gifts. She shares more inspiration on her blog . | |

Read more about:
20 September 2013

Next post: Gardeners' Digest scrapbooking blog hop (September 2013)
Previous post: Scrappy Shaving:: A Scrapbook Tutorial by Heather Leopard