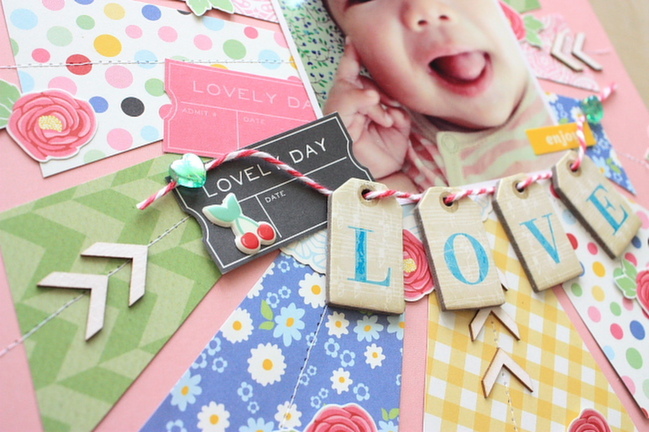 Do you like patterned paper? Of course! I love paper very much!! So I always want to use a lot of patterned paper on one layout and obviously, I want to use them effectively because of loving them. Now, I would like to share one method with you.
To begin with, make a paper template.
Cut a cardboard (or cardstock) into 7 × 7 inches using your cutting tool. But you can cut it, size and shape; rectangle, circle, as you like. Define the center and divide around it. The more you divide, the more various kinds of paper you can use.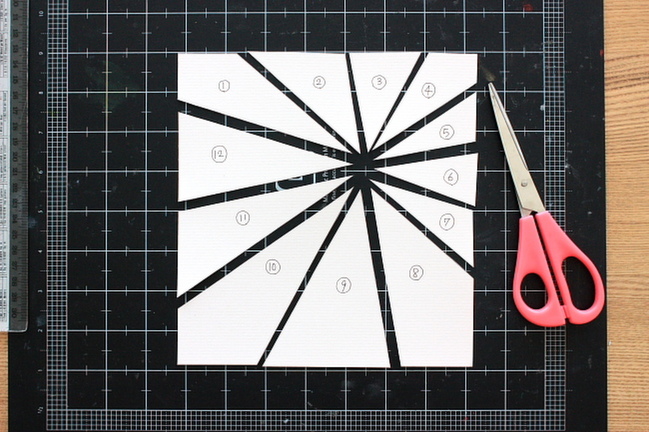 !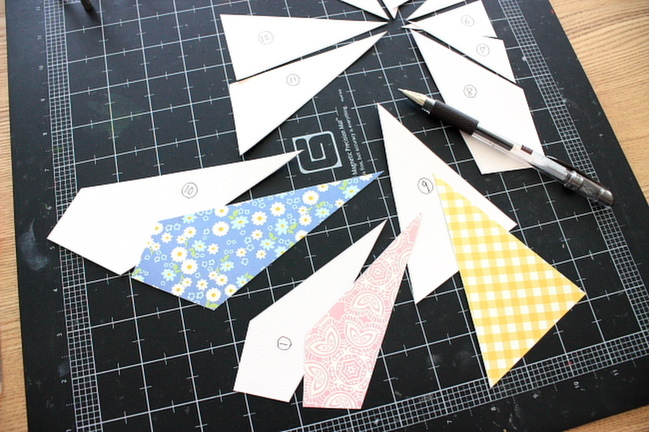 Cut it along the line which you divided or cut patterned paper as you like, using those templates.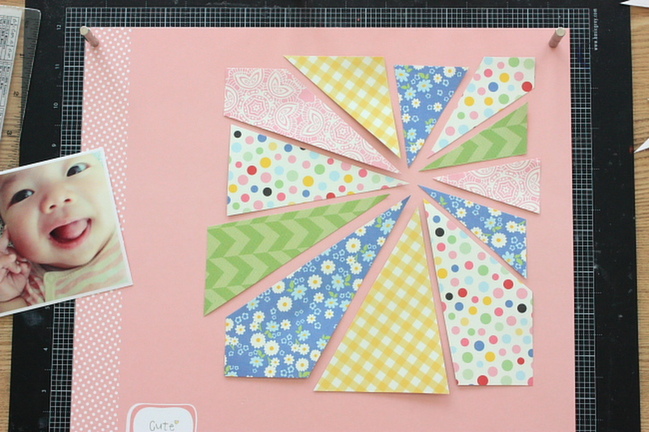 Set up them on a simple patterned paper or a cardstock. I moved some them at random and put it, but you can also place them neatly.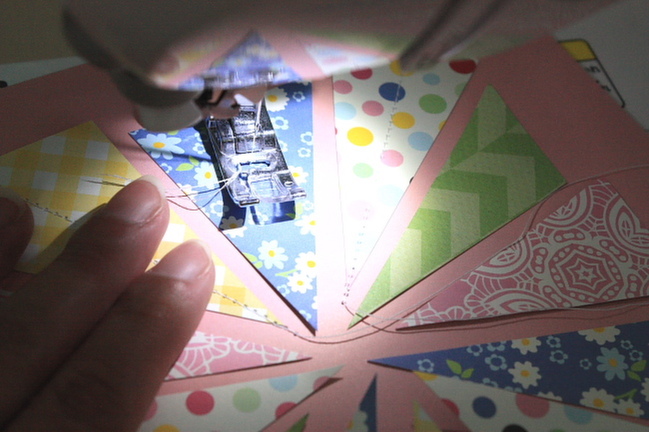 Sew the middle of all the pieces with a sewing machine.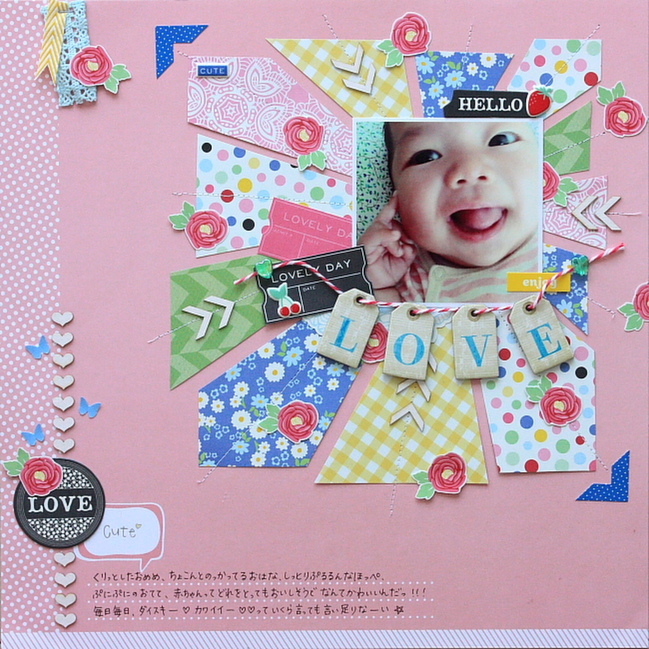 Finish off your layout with your favorite embellishments, papers and so on. I used chipboards, wood embellishments, stickers and papers of the floral design that I cut by myself.



Tomomi Hiramaru lives in Fukuoka, Japan with her husband and three beautiful daughters. She just gave birth to the third girl in April of this year. Her passion for scrapbooking just increases.
Tomomi creates mainly 12inch layouts. Her scrapbooking style is prettily combining patterned paper and embellishments, and using bright colors. You can see more of her work on her blog.




Read more about:
30 July 2013

Next post: Best of Both Worlds :: My scrapbooking product picks for August 2013
Previous post: What You've Been Making!