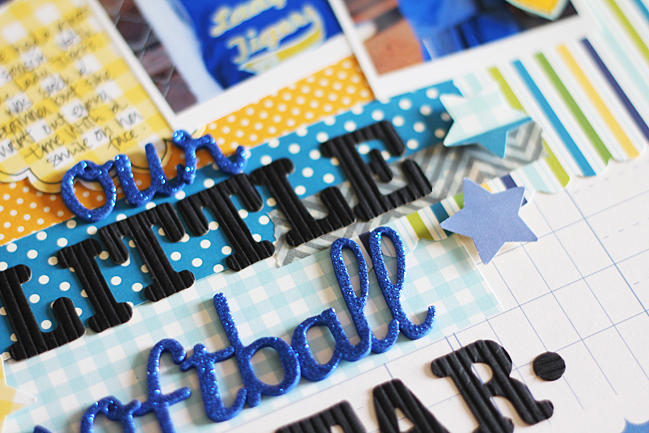 Journaling and/or sentiment cards and those of the Project Life variety have become increasingly popular in the scrapbooking world. It seems that more and more companies are producing items to make scrapbooking quicker and easier. I really like that manufacturers have created sheets of journal cards and booklets of cards with journal prompts and sentiments as well. I have built up a little collection of these quote card booklets and would like to share with you today how to make the most of them.
Many scrapbookers tend to have quite a large supply of product. I am not immune to hoarding papers and embellishments and sometimes spend more time searching through supplies than actually creating something. I think that it can be overwhelming to have so much and it is so much easier, at times, to create something with a limited amount of product. I challenged myself to do that on this layout that I share with you here today.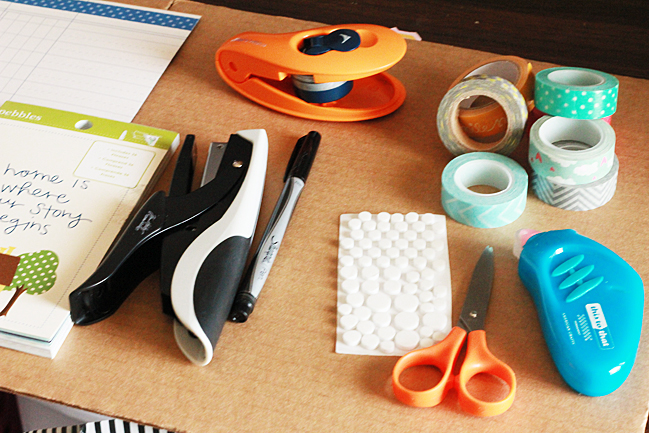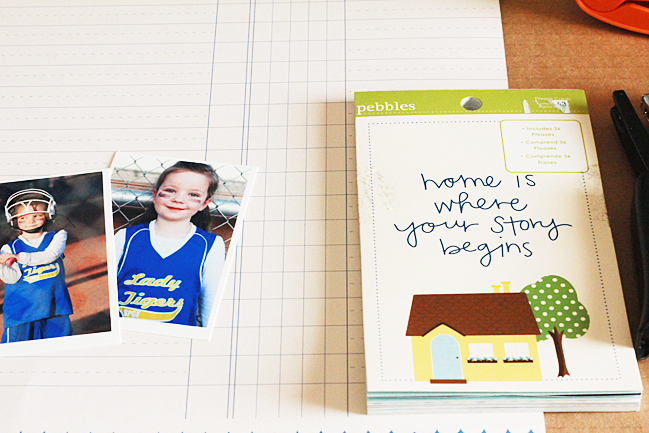 First off, I gathered the supplies that I would use on this scrapbook page: 2 wallet-sized photos, Quote Cards, patterned paper for base of page, scissors, journaling pen, paper punches, alpha stickers, tape runner, foam adhesive and miscellaneous other embellishments I would use for my layout.
The great thing about many of the journaling and sentiment cards/booklets on the market today is that they are double-sided. Oftentimes they have a phrase/journaling area on one side and a pattern on the reverse. I used the patterned papers on the back sides of the cards to build the background of my page instead of using patterned paper since the colors in the collection I used coordinated perfectly with the colors in my daughter's uniform. You can use the patterns as-is or dress up the pieces by using border punches or a corner punch as I did. There were some quote cards that didn't fit the theme of my page as well as others so I leaned toward those cards when choosing which papers I would use for the background.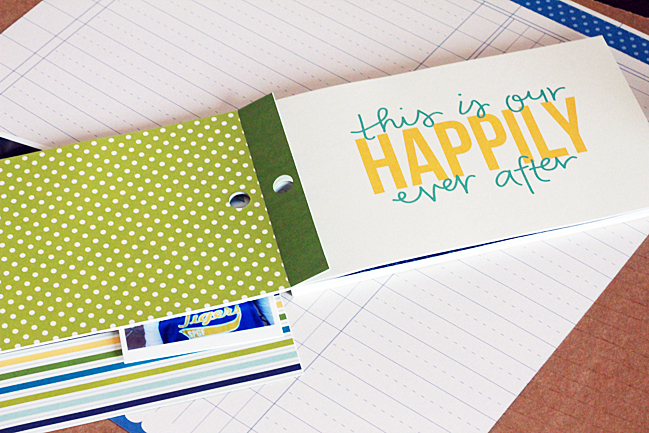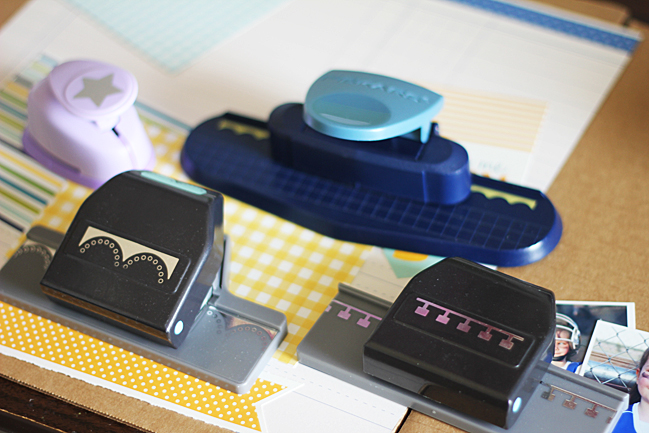 The cards in this booklet were mainly quote cards, as suggested by the product name, so I used a large scalloped punch to create a journaling spot. I also used a piece of one of the lined quote cards to create an additional space for journaling at the top of my layout. I made a pen outline on the scalloped spot to add a handmade touch to the page.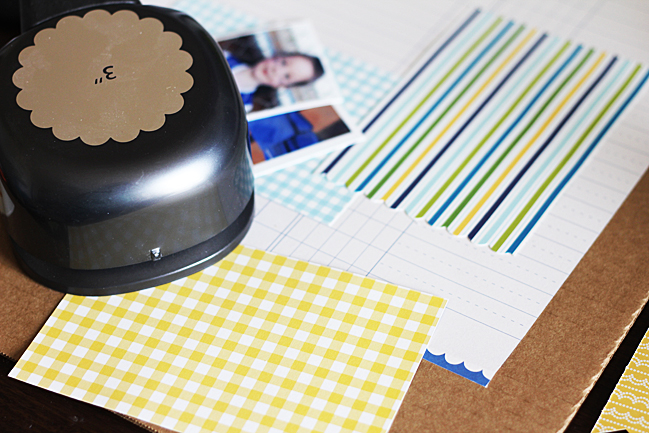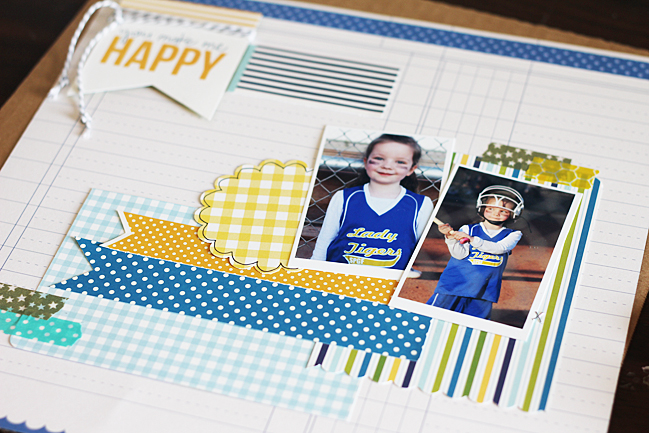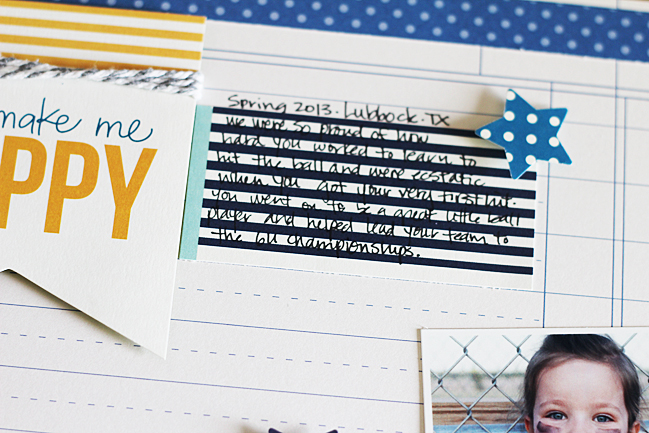 In addition to using the patterned backs of the quote cards for the page background I also used it for page embellishments. The stars were cut using various patterns and my star punch. The little heart on the right-hand picture was cut from one of the quote cards as well. I cut the orange polka dot strip from a quote card and trimmed the main embellishment 'You make me happy' from another card. Don't be afraid to trim the cards to fit what you'd like to do on your page. This one was a little large for the space on my page so I simply trimmed it down. The scraps that you don't use on this project can be used on something in the future.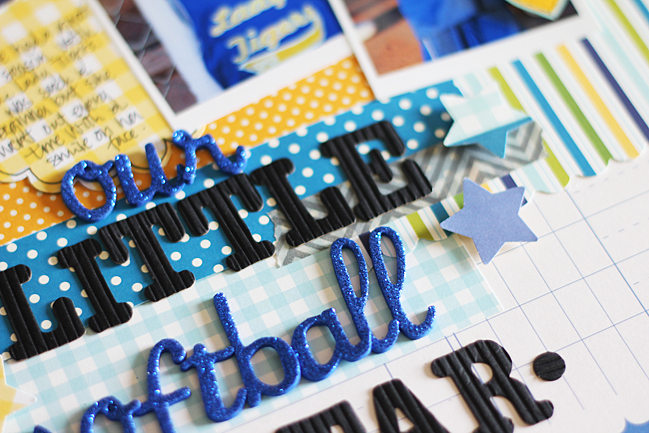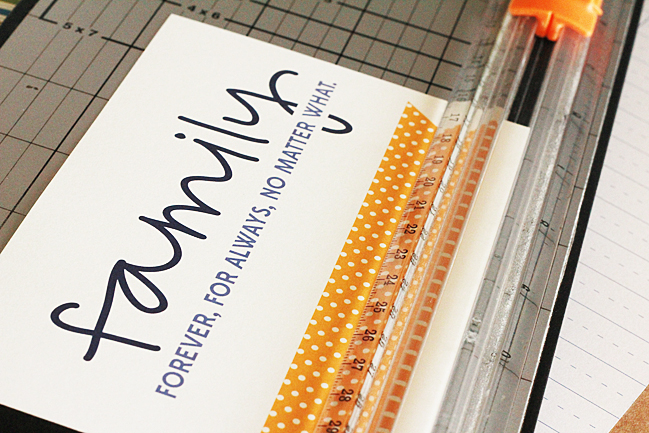 Dress up the cards with twine or stickers, tape, pen work, stitching or whatever might strike your fancy. This is a great way to add a personal touch to your project.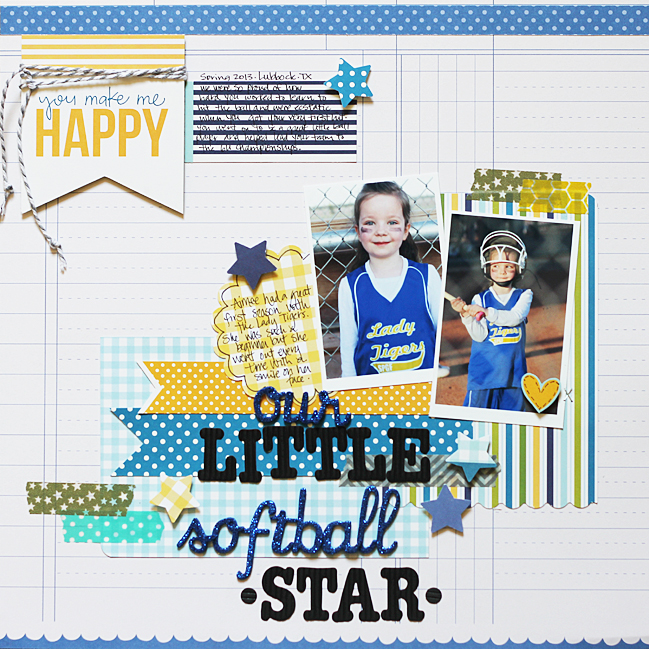 This layout was created one sheet of patterned paper, the quote card booklet, alphas and a few miscellaneous embellishments. By making good use of punches and the reverse sides of the cards I was able to do a small amount of supplies.
Do you own any of these journaling/quote/sentiment cards? Pull them out and try to create a layout using only those and a few other supplies you have on hand. You'll be surprised at the great projects you can create with only a small amount of supplies.
| | |
| --- | --- |
| Becky Williams lives in west Texas with her husband of 12 years, her four cute daughters and basset hound, Bella. She began scrapbooking as an early teen and went on to work on her high school yearbook which further fueled her passion for design and scrapbooking. She has been blessed to be a part of various kit club and manufacturer teams and has been published in both print and online magazines. She currently designs for American Crafts, Bella Blvd and Lily Bee. You can see more of her work on her blog. | |

Read more about:
09 July 2013

Next post: Sketch to Scrapbook Page :: Scrapbooking with 4x6 and square photos
Previous post: What You've Been Making!