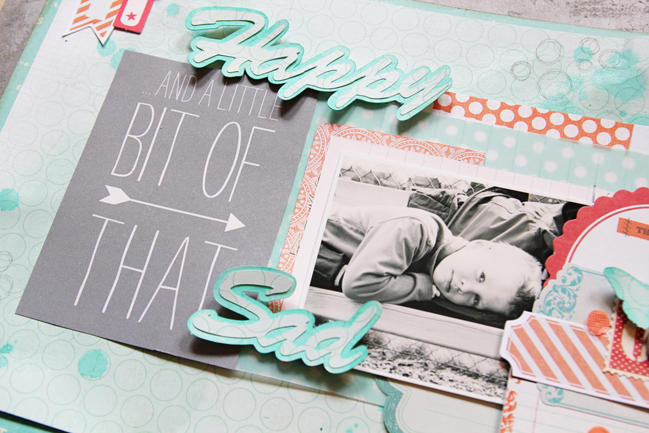 I have always loved watercolour paintings with soft and subtle colours. I wanted to recreate this softness on my layouts and lately I have been using my twist to a watercolour look a lot. It can add an extra hint of colour and detail to a project which is really important to me. It also enables me to create my own backgrounds adding uniqueness to a project! Using art in scrapbooking is such fun and I love incorporating artistic elements into my layouts and projects. ( You make my heart sing )
Today I am going to share a technique I use to create a watercolour look. I used to have some watercolours but they were savagely abducted by little 4 boys. As I was too lazy to buy some new ones I had a look at my supplies on hand to see if I had anything that could create the same look. I decided to try and use my mists and gelatos.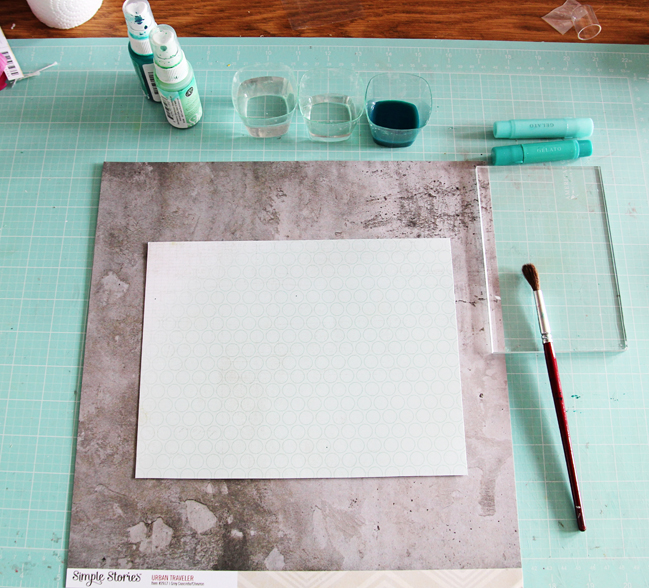 To create this look you will need: gelatos, mists, some recycled plastic bowls, water, an acrylic block and a paint brush.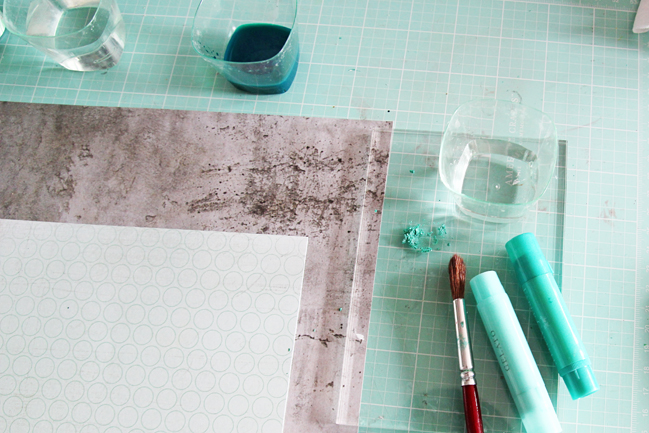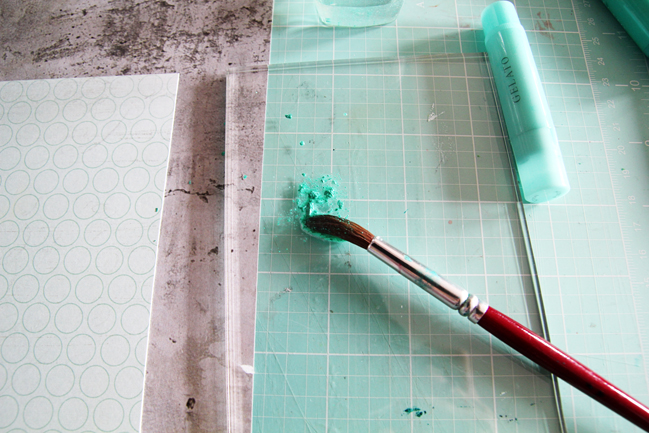 Put some of the gelato paste onto the acrylic block and add some water. The paste will start to dissolve. Adding more water will make the colour lighter.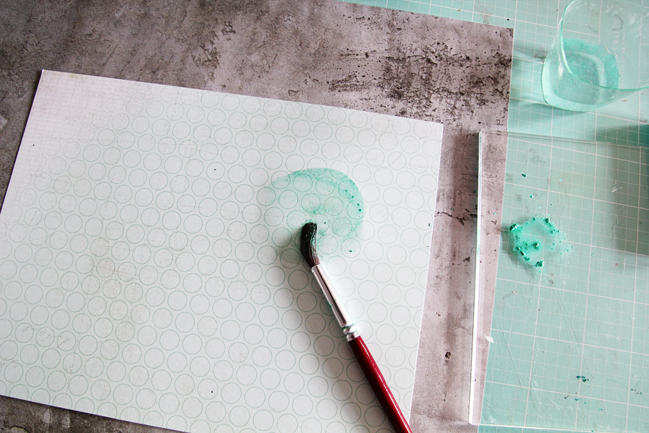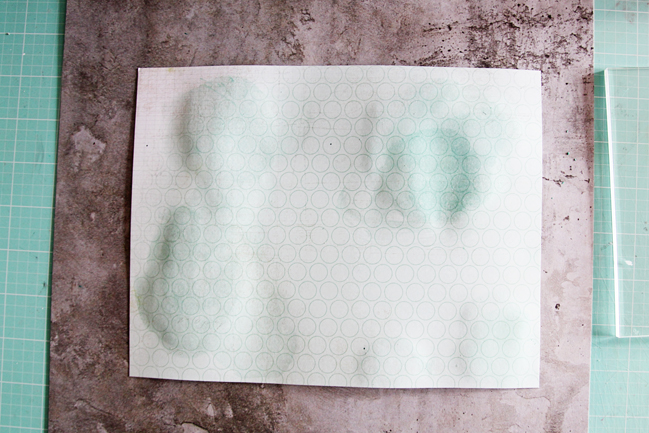 Dab your paint brush into the liquid and apply to the paper using circular brush strokes. You can use watercolour paper, cardstock or patterned paper. The latter two will warp a bit but once dry you can place the paper beneath some dictionaries to flatten it. I like the look and don't mind if the paper isn't flat as it adds character and dimension to the project.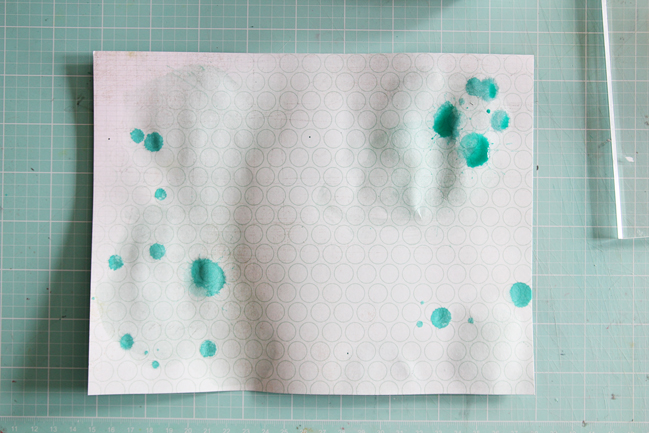 Once the paper is dry add splatters to it. I diluted some mist with water and used my paint brush to create the splatters. Adding water will help create splatters with a softer watercolour look. If you want a really subtle feel add more water. You can always test on some scrap paper before applying the colour to your paper.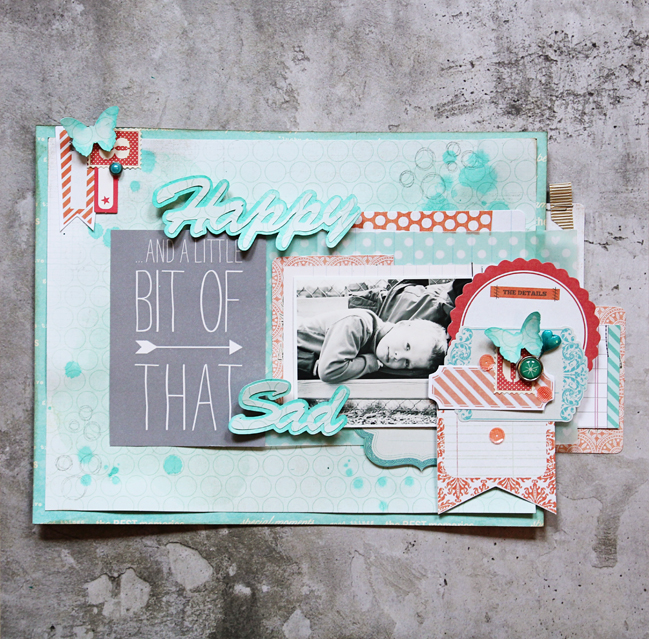 Once the paper has dried you can use it on your projects. On my layout I also added a watercolour look to the butterflies and the title. I cut the title out on my cameo using the offset function to create a backing for it. I used the diluted mist to colour the offset image and adhered the die cut word on top of it. The butterflies were lightly coloured around the edges using the same mist solution which I watered down a little.
I hope you'll try this technique and please share as I would love to see your creations.
| | |
| --- | --- |
| Lilith Eeckels lives with her family in the south of Belgium. She is South African by heart and hopes to return to this amazing country where she grew up as child. By day she is an English and Dutch foreign language teacher in a high school as well as mother to 4 mischievous boys who keep her very busy. By night you'll find her in her scrapbook nook playing with pretty papers and embellishments. Currently she is designing for American Crafts, Esprit Scrapbooking (a French scrapbooking magazine) and Scraptastic Kit club. She is also a Garden Girl at TwoPeasInABucket. She shares her passion for scrapbooking on her blog , Twitter , Facebook and Instagram | |

Read more about:
23 April 2013

Next post: 5 Ways Other than Journaling to Incorporate Pen Work in Your Scrapbooking by Ashli Oliver
Previous post: Batch Scrapbooking - and following Glitter Girl's advice to use my kit