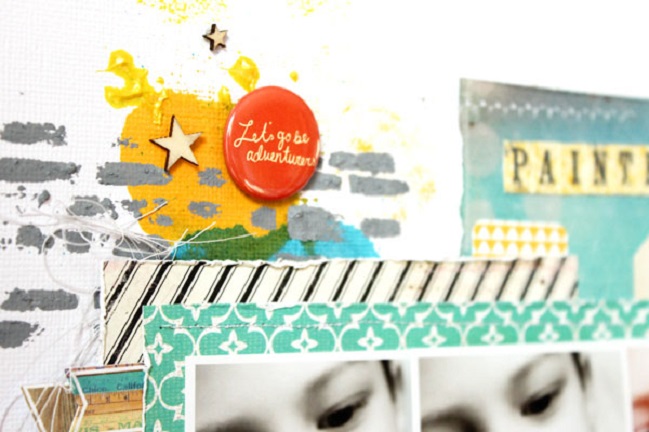 Do you like to layer? I love layering and wanted to share my process with you. Layering on a layout can be a lot of fun and a great way to use up small pieces of scraps. You can layer a lot or a little. For me I usually like to layer a lot.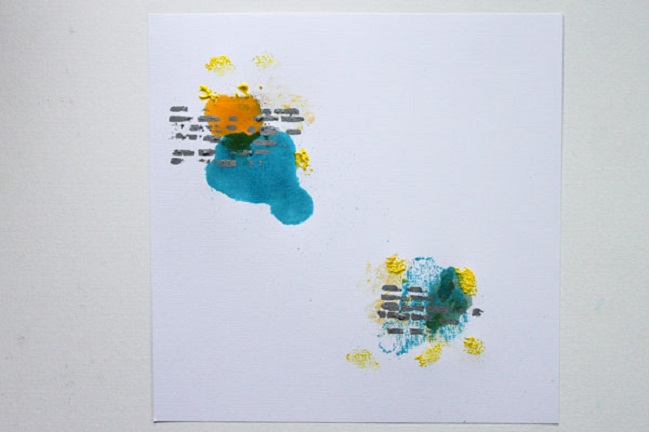 First step I took was to prepare my background paper. For this step, I first misted on a craft mat and used my cardstock to soak up the mist. Second I took a mask and used some textured paint to make the grey blocks. And lastly I took some 3d paint (yellow) and sponged it on the cardstock.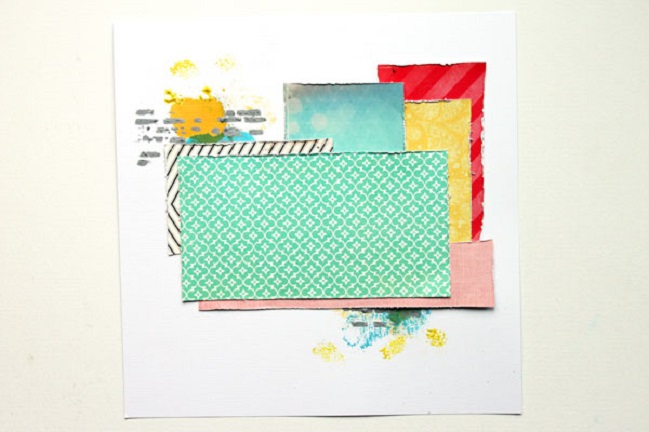 After the background dried I started to cut out my patterned papers and began layering them on top of each other. I also distressed the edges of the paper.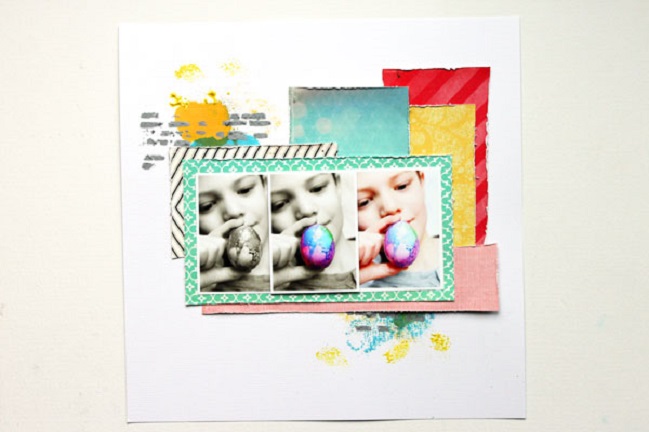 The next step was to add my pictures which I even layered those too. The one in the middle is slightly on top of the two pictures on each side.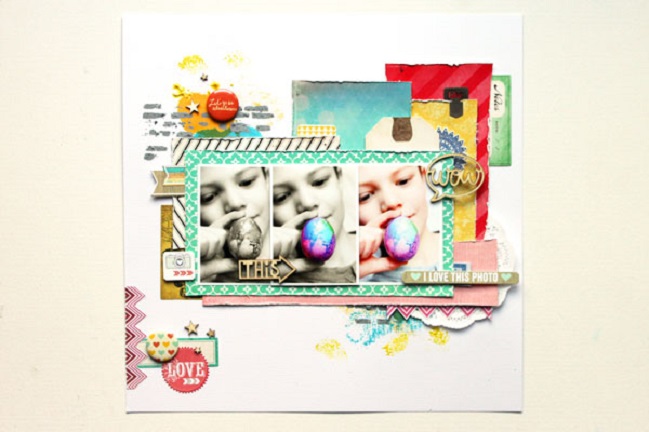 Now comes the fun part of layering all the embellishments! This is my favorite part! I added some flairs, wood veneers, tags, and die cuts. I love tucking pieces here and there. It's fun to make them peek out behind the layers.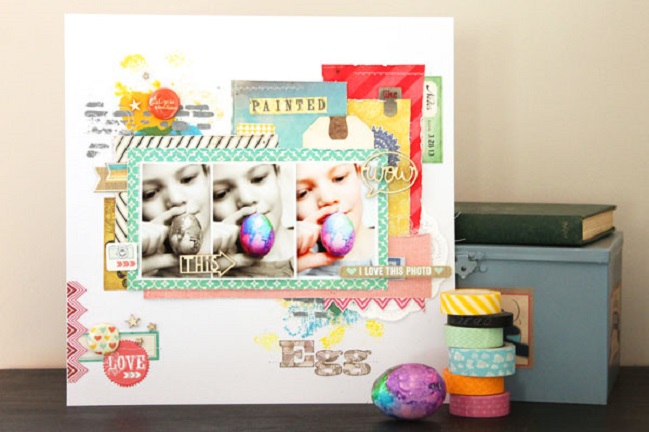 Lastly, I added a title to the layout. The first part of the title is sticker letters and the second part of the title I cut out with my cameo. You will also notice I did some machine stitching on my layout.
Thank so much for joining me today for my step by step tutorial. I hope this tutorial inspires you to start layering!!
| | |
| --- | --- |
| Angie Gutshall is a stay at home mom for four children. She is married to her high school sweetheart, Brian. She lives in the country in the central part of Pennsylvania. Scrapbooking is where she captures her everyday moments on paper so her children will have something to treasure when they get older. She also loves taking pictures, baking, watching movies with her kids, and created craft projects for gifts. She shares more inspiration on her blog | |

Read more about:
09 April 2013

Next post: What I made with the March scrapbooking kit
Previous post: Sketch to Scrapbook Page :: Scrapbooking with three 4x6 photos