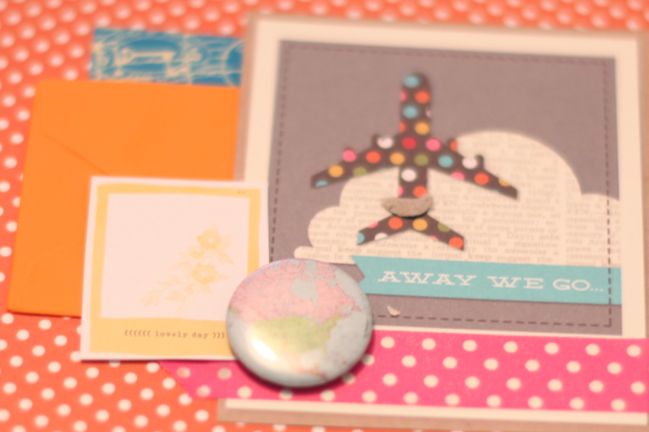 On the twenty-second of every month, we bring you Gardeners' Digest – a blog hop of scrapbooking news from the Garden Girls at Two Peas in a Bucket! Except the twenty-second of November is a big holiday for many of you, so we've altered the schedule a bit. The Gardeners' Digest comes a little early!
Since the last Digest, Glitter Girl has been up to several adventures, of course! She's tackled masculine scrapbook pages, scrapbooking with ribbons, layering vellum, and finding traditional Christmas papers amongst your supplies from the rest of the year. Any guesses what question she might be answering tomorrow from that little sneak peek above?

Instead of picking just one project this month, I thought I'd pick one from each of the Garden Girls! All the pictures are clickable, so just click through to bookmark anything you like (and see the project in full, of course).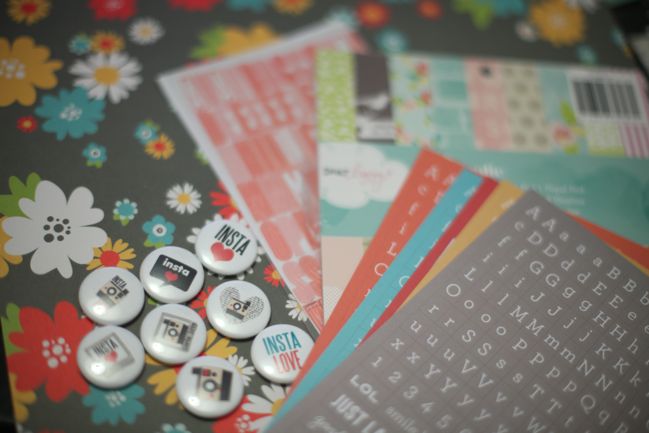 Two Peas has run a few fabulous sales recently, so I may have taken that opportunity to go shopping! Just maybe! Five of my favourite products right now include Seen & Noted papers by Pebbles, Dear Lizzy 5th & Frolic papers in 6×6, translucent letter stickers by Amy Tangerine, colourful mini letter stickers from Simple Stories Sn@p and the perfect set of little badges for any Instagram fan. What are your favourites lately? Did you pick up anything special in the sale?
How about a shopping spree? This month's Gardeners' Digest giveaway is Two Peas shopping money! For every hundred comments, the prize goes up by $10. Ten bucks for the first hundred comments… then twenty, thirty, forty. You can only comment once and you have until the end of next Thursday, the 29th of November. If there are lots and lots of comments, that prize pot might make it up to a $100 shopping spree perhaps! You might want to tell a friend.
Now, once you've left that comment, remember to click on over to the next Garden Girl. Your next stop is the fabulous Marcy Penner, who also has a range of delightful printable journaling cards available at Two Peas. And enjoy the digest posts from all the Garden Girls! You can also catch up with the Two Peas blog for everything happening in Pealand!


Gardeners' Digest is a monthly update from the Garden Girls, the design team at Two Peas in a Bucket. To keep up with the Garden Girls throughout the month, check out the garden gallery, find us on Twitter or subscribe to all our blogs with just a couple clicks.

Read more about: two-peas-in-a-bucket
20 November 2012

Next post: Journal your Christmas 2012 - Sign up for my favourite online scrapbooking class!
Previous post: Grab a Christmas Scrapbooking Kit