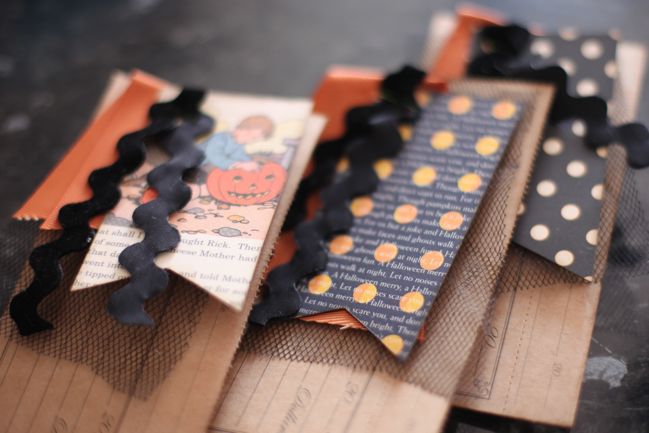 Oh, Halloween! I haven't had a trick or treater at my door in years… but I do love a bit of Halloween crafting and any excuse for pumpkins and sweets is completely up my street. Today Jenni Bowlin Studio brings you an entire treat bag full of Halloween goodies with a blog hop – and a chance to win some JBS craftery at each stop.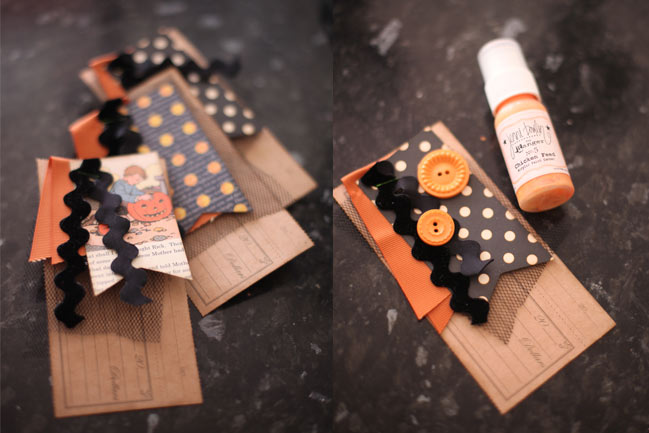 This little Halloween treat project is so quick and easy and perfect to do with scraps of paper. Start with the die-cut papers in kraft, add netting and ribbons and some of Jenni's Halloween paper cut to two inch wide pennants. Staple all the layers in place. Attach it to a gift bag or card or use as an embellishment on a scrapbook page. And of course you can dress it up even more with your favourite orange embellishments: buttons, pearls or butterflies.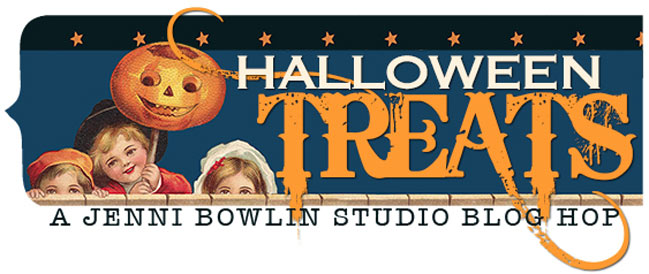 At every stop on the JBS blog hop, you can have a chance to win! To enter, simply leave a comment on this post. One lucky commenter will win the October shapes to use with your own digital cutter. Entries close at the end of Saturday night, UK time.
Your next stop on the hop is Tina Walker, so click on over after you leave your comment to enter.


Everyone loves a crafty bargain, right? So it's worth taking a look at JBS Mercantile for the new mega kits to stock up on your favourite type of supplies at a big discount. (Or send that link to the significant other with a note saying what you want for Christmas!) You can also find Jenni's own Halloween house kit for a spooky bit of crafting.

Read more about: jenni-bowlin-studio
17 October 2012

Next post: Scrapbooking Giveaway Day
Previous post: International Day of the Girl