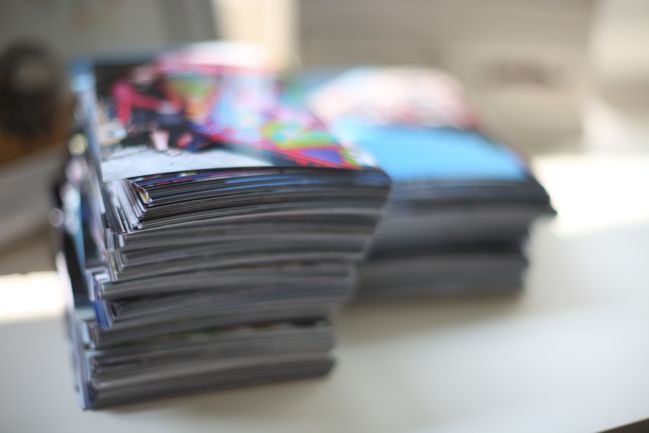 I can be polite and call them 'imperfect' all I want, but sometimes what I really have are rubbish photos. Like completely grainy images taken from a million miles away with a 1980s point and shoot camera with expired film. There's this sea of orange and then a tiny little blurry dot in the middle that I can only make out because I remember the day quite clearly. There is no fixing this in Photoshop, there is no making it elegant or artsy. It's a rubbish photo, but it's the only photo I have of a very real moment in life. So I love that photo all the same.
So I challenged myself to just let that go and scrapbook those sea-of-orange images as if they were clear as crystal and not treat them in any other way. I finished that layout late tonight. It's totally dark. If I were to show it to you now, it would be a rubbish photo of rubbish photos. I'm not doing very well with this idea, am I? So I'll show you that very soon, from the daylight, but you can be your own judge of the imperfect or rubbish photos in your collection that you could do with permission to just scrapbook anyway! That's your challenge – scrap in any style, on any theme, but treat a rubbish photo (or several) like they were any other picture in your world!
To enter this challenge, share your completed project on your blog or in a page gallery, then leave a link here. Entries close at the end of next weekend!




Read more about: online-scrapbooking-weekend
15 April 2012

Next post: Scrapbooking challenge :: Use your leftovers
Previous post: Scrapbooking challenge :: Four Separate Sections