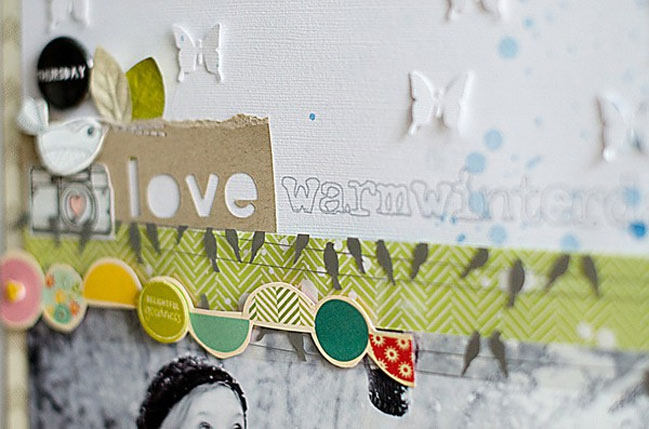 I love the concept of inspiration points: looking at a scrapbook page you like and identifying different points that could inspire something of your own. It can be anything from something small, like seeing a layout with pink and suddenly feeling like you would love to create a pink project to scraplifting the placement of all the elements of the page.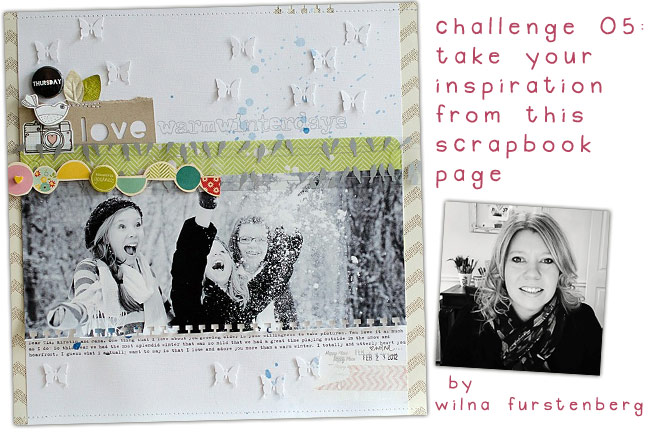 layout ©twopeasinabucket.com
I've been coming back to this page by Wilna Furstenberg in my bookmarks, thinking I loved the design but worrying that I wouldn't like something I might make like this with my own photo because the picture makes it extra amazing. The expression of joy on her daughter's face is just fabulous! But in coming back to the idea of inspiration points, I thought maybe I could give it a try after all… and I would love for you to give it a whirl with your own choice of points!
See more of Wilna's work on her blog or in her page gallery.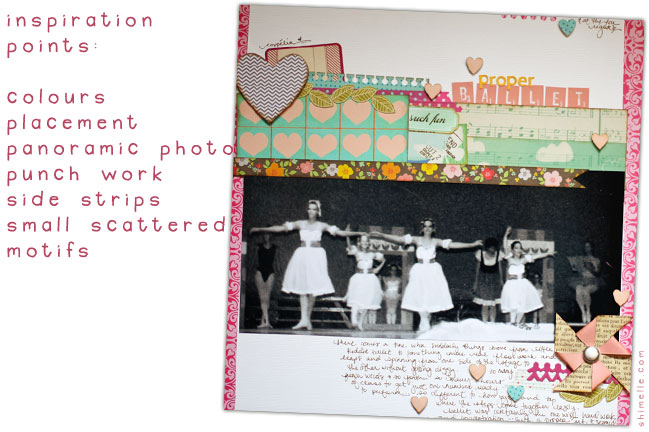 There are so many things you can identify on Wilna's page and use just one, a few or a whole bundle. I started with the combination of the white cardstock, the side strips and the panoramic landscape photo, even though I didn't have a beautiful picture like her page. (By the way, if you're starting to see a theme in these layouts, you're not wrong, and all will be explained before the weekend is out!)
Now it's your turn: take a little or a lot from Wilna's page. You could easily adapt this design to include two landscape 4×6 pictures instead of one large print. You could try the tone on tone punches that I didn't put to use on my page. Adapt as much as you like to make it work with your own style, photos and pages!
To enter this challenge, create a new project taking at least one point of inspiration from Wilna's scrapbook page. Upload it to a gallery or your blog and leave a link on this post. Entries close at the end of next weekend!

Read more about: online-scrapbooking-weekend two-peas-in-a-bucket
14 April 2012

Next post: Scrapbooking Challenge :: From One to Another
Previous post: Scrapbooking Colour Challenge :: Yellow, Grey & one other colour