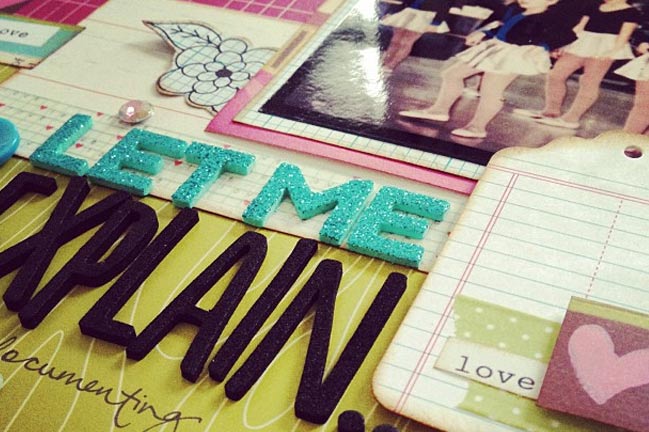 Welcome, welcome! Throughout the next three days, you'll find a whole slew of posts here, including challenges, tutorials, page ideas, photography thoughts, organisation concepts, a few special guests and plenty of prizes along the way. I'm even going to announce my new class before the weekend is out. All of the challenges (and all of the prizes with the exception of a quick draw giveaway or two) will remain open until the end of next weekend, so there is plenty of time to participate and you can pick and choose whatever challenges inspire you most!
But why don't I stop blathering and just jump right in with the first challenge so you can get started?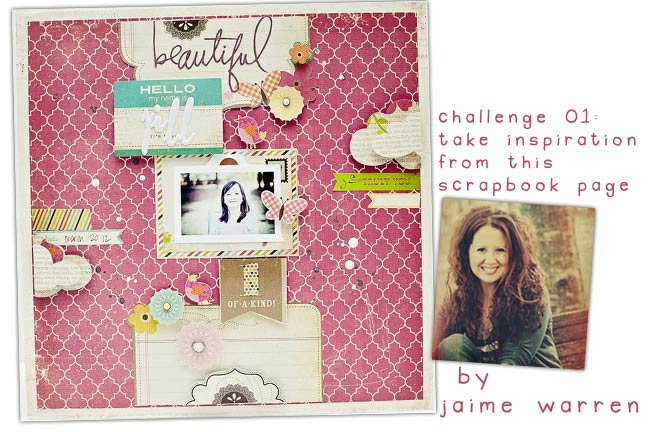 ©twopeasinabucket.com
How about some scraplifting for our first challenge? Taking inspiration from another layout is a great way to warm up your creative process! So for challenge one, take a look at this beautiful page by Jaime Warren and take some inspiration. You can scraplift it as closely as you like or you can take away just one or two little ideas and run with them on your own, so there's plenty of room for your interpretation.
See more of Jaime's work on her blog or in her page gallery.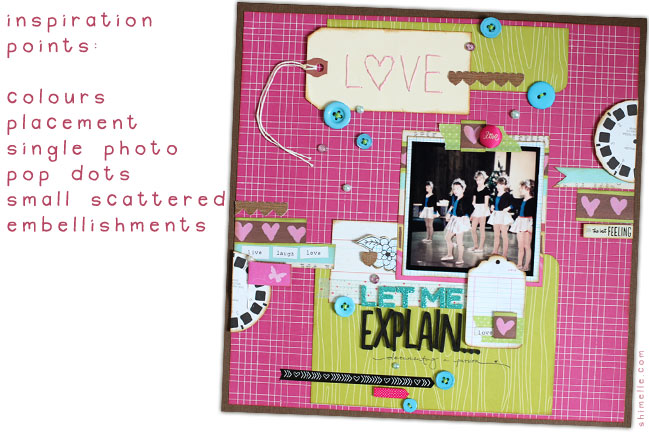 I took plenty of inspiration from Jaime in creating this title page for a new album currently in the works. I started with the colours, though I chose different papers, and followed that through with similar placement on the page and the use of one small photo – though mine is a 4×4 square rather than a small landscape image. I loved how Jaime scattered small, round embellishments around the page, and I tried that with buttons and pearls instead of flowers, then echoed the round shape by using the view-master reels from an Echo Park paper as embellishments at either side of the page.
Now it's your turn! Take whatever inspiration you would like from Jaime's page and create something new. Upload it to a page gallery (like Two Peas or UKScrappers) or your own blog and link to it here to enter to win this challenge. Entries should be new projects created in response to this specific challenge and entries close at the end of next weekend!

Read more about: online-scrapbooking-weekend
13 April 2012

Next post: How do you store your Thickers and letter stickers?
Previous post: Glitter Girl and scrapbooking with old supply favourites (scrapbooking video)