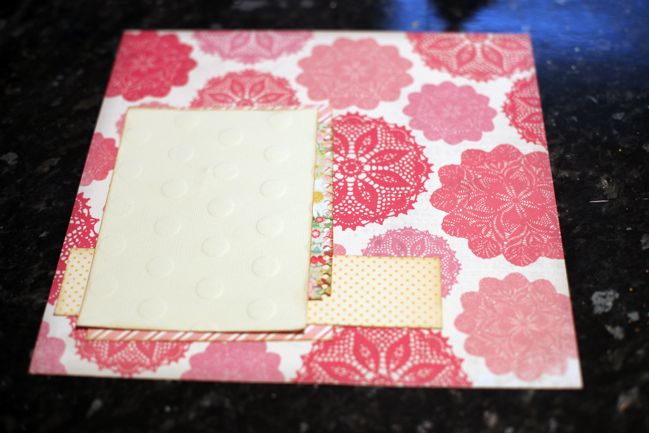 Someone glittery is helping me out with not one but two scrapbook starting points this week. She's prepared a big mission this week, and these starting points are a little sneak of her adventures. But you won't have to wait very long at all to see how these pages turned out.
This starting point includes a full sheet of patterned paper for the background, plus a stack of papers just slightly bigger than 4×6, with each layer a bit bigger than the last. One is punched with a notebook edger and a 2×7 strip of paper runs the other direction to all those in the stack.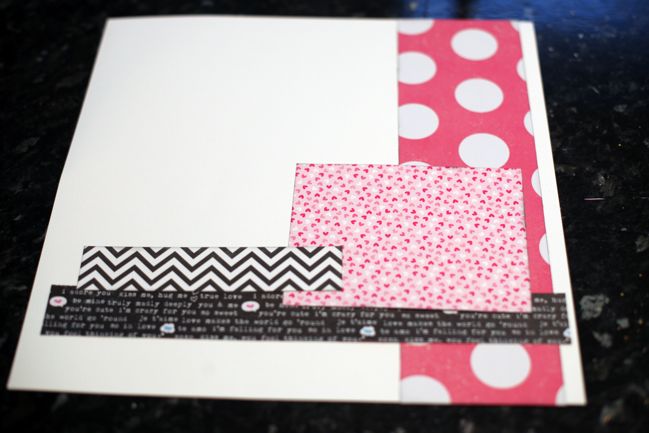 And the second starting point has a white cardstock background, plus patterned papers by KI Memories, Doodlebug and Echo Park. The tall column is 3×12, the longest horizontal strip is about 1×11, plus a smaller strip at 1×5 and a 4×5ish box. If you're going to scrap a 4×6 photo on this page, you might want to increase the size of the box to become a photo mat.
A little thought about these two side by side, before I can show you the finished pages: the first looks busier, but it's entirely down to the patterned paper background as there really isn't any more to the layers on that page than the second. But the clean white background of the second page makes it appear more minimal! Something to keep in mind if one style or the other suits your fancy perhaps.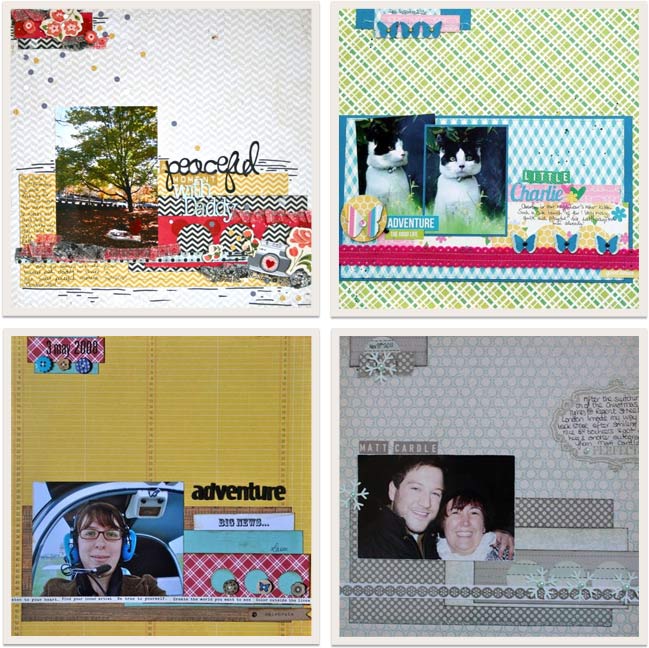 Here are four favourites from the last starting point, which generated everything from minimal to lots of layers! Clockwise from top left, these pages are from Soaphousemama, Dapfnie, Ann and Sabbyscrap.
So… what do these two starting points say to you? Glitter Girl will show you her finished versions very soon!
xlovesx

Read more about: scrapbook-starting-points
25 January 2012

Next post: Glitter Girl and layer upon layer of scrapbooking embellishment
Previous post: Making Valentines