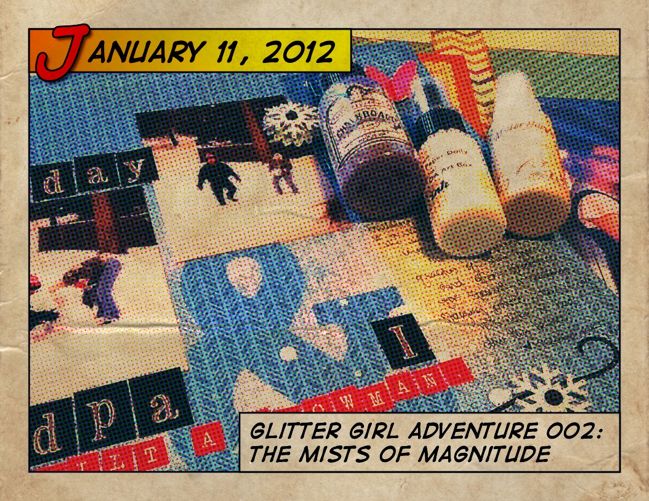 Class content ©twopeasinabucket.
In her second adventure, Glitter Girl tackles the mists of magnitude, an issue currently being discussed here on the General Scrapbooking message board at Two Peas.

This adventure takes her through the differences in various mist and spray product lines, including which white sprays show up on black cardstock, and on to create two scrapbook pages with an assortment of misting techniques.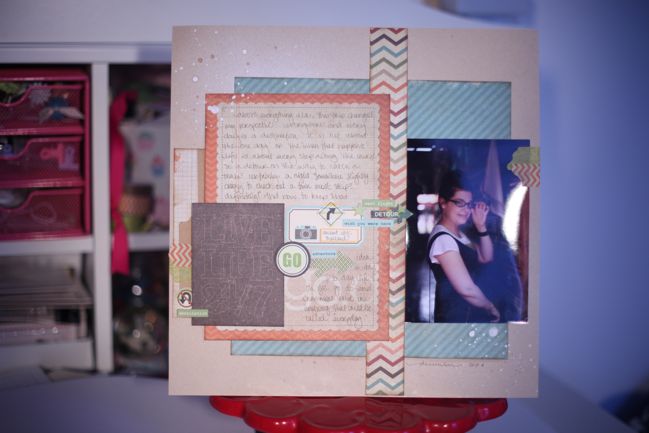 Click here for supplies.
On this page, the obvious ideas of spraying the background and splattering bigger drops of ink, but also my favourite thing about cream coloured mist, which is painting a white-based sticker cream to match another collection. In this case, that means BasicGrey stickers (which are printed on white) can match with October Afternoon stickers (printed on cream) and act as if they always existed in harmony. This minor concept makes me happier than I can explain.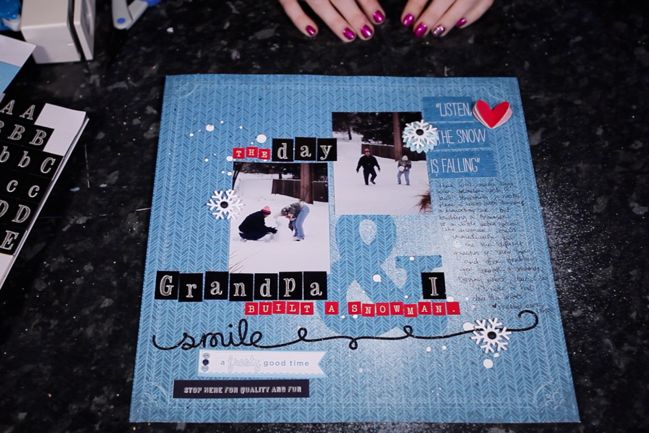 Click here for supplies. Oh, and that smile sticker is incorrectly identified in the video. It's by KI Memories, not Doodlebug. You can find it here and Glitter Girl apologises for the error.
And a second page this week, to demonstrate how white mist can be particularly useful with patterned papers, and because I'm not ready to put that snowflake punch away with the Christmas decorations!
Any more ideas for mists you would like to share? Please do! Glitter Girl would love to hear from you in the comments. And she challenges you to share a layout or a project with your favourite brand of mist in the gallery this week.
Onward, covered in glitter, my dear scrapbookers!


The Adventures of Glitter Girl is a weekly series on Two Peas in a Bucket, and goes live every Wednesday. I'll share each adventure here shortly after that. I hope you enjoy her quests for crafting happiness, and if you ever have a scrapbooking dilemma yourself, you can always call her to action on the message board.

Read more about: adventures-of-glitter-girl two-peas-in-a-bucket
12 January 2012

Next post: Saying Thanks 01 :: Simple Stamped Thank You Cards
Previous post: 10 Things :: January 2012