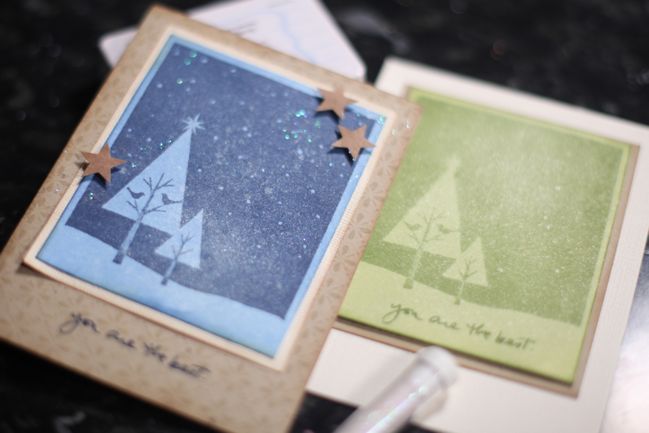 Welcome to the very first day of Saying Thanks, my personal mission to make, write and send a great deal of thank you cards to start the year! This first tutorial is for a very simple card, and I'll be honest: I like many of my cards very simple! I think it takes a certain kind of recipient to really appreciate a card that takes a very long time to create, and most people appreciate something that is simple yet handmade. And there is absolutely no reason why simple can't be beautiful, as most of good design reminds us in branding, stationery and all other sorts of things. So I'm starting simple.
I'm also starting with an idea of not being wasteful. Not collecting stamps without using them. I ordered some Christmas stamps that didn't arrive until a few days after Christmas, so they won't be useful for Christmas cards until next year. But they can still be useful for scrapbooking Christmas photos, of course, and I believe they are appropriate for thank you cards sent regarding Christmas things, like saying thank you for a Christmas gift or to the hostess of a Christmas party. So I'm going with it, even though it's January. Christmas stamps, you will not sit in my drawer uninked for a year! You will start stamping now!

For these cards I used this Hero Arts stamp (currently on sale), this Technique Tuesday sentiments stamp set, this Hero Arts background stamp (not sure where that one might still be in stock), Jenni Bowlin for Ranger inks, American Crafts pigment ink (in brown sugar on kraft cardstock for a very subtle pattern) and a bit of Distress Ink too. The star stickers are by Studio Calico.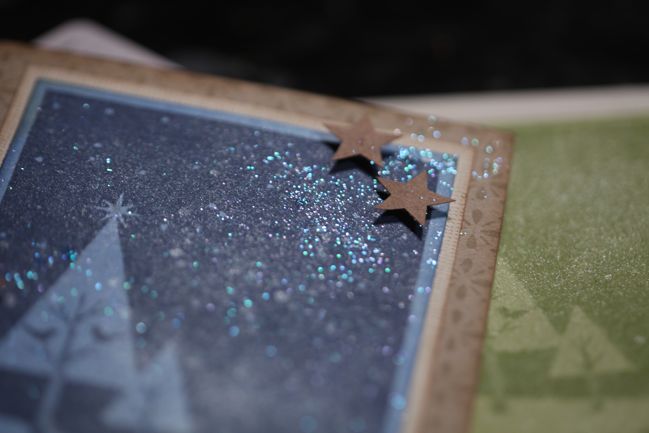 Plus, with a simple card you can always dress it up. Add stickers. Add pop-dots for dimension. ADD GLITTER.
You know you want to. (I just used a glue pen and dotted it about the stars, then sprinkled the glitter over the top. Seriously an under-sixty-seconds technique for all that sparkle.)
Do you have a big stamp like this that could work for a simple thank you card? If you make something similar, please share – we would love to see what you make! And thank you for stopping by!


(Why yes, that does mean there are more thank you card videos on the way! I hope you enjoy.)
Thank you for reading and watching. Always.
xlovesx

Read more about: saying-thanks scrapbooking-videos
13 January 2012

Next post: Scrapbooking Giveaway Day
Previous post: Glitter Girl and the mists of magnitude scrapbooking video