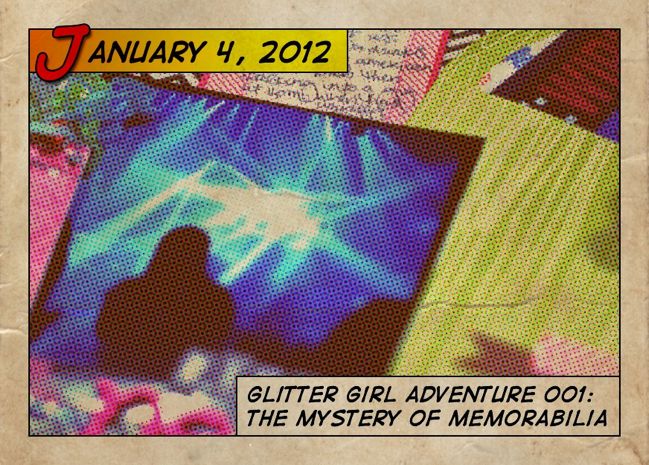 Class content ©twopeasinabucket.
In her first adventure, Glitter Girl comes to the rescue of Chrispeas, who shares her concern with organising and scrapbooking a mountain of memorabilia. (See the discussion here.)

Along her adventure, Glitter Girl tackles storage solutions, finds useful products and creates a scrapbook page with new year memorabilia.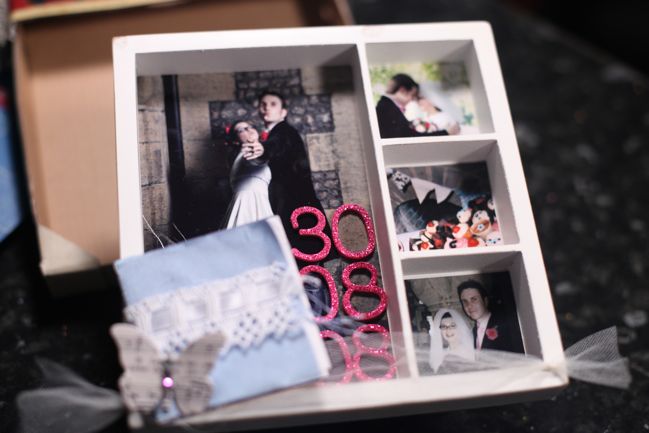 Click here for supplies.
For pretty pieces of memorabilia you would like to keep out and enjoy, a shadow box or printer's tray from 7gypsies may be just the thing. Just cut photos to size then stack on the memorabilia you would like to save. This box is tiny (the large photo is just smaller than 4×6) and includes tulle from a bridal veil, a wedding favour and ribbons from the wedding stationery, plus the four photographs.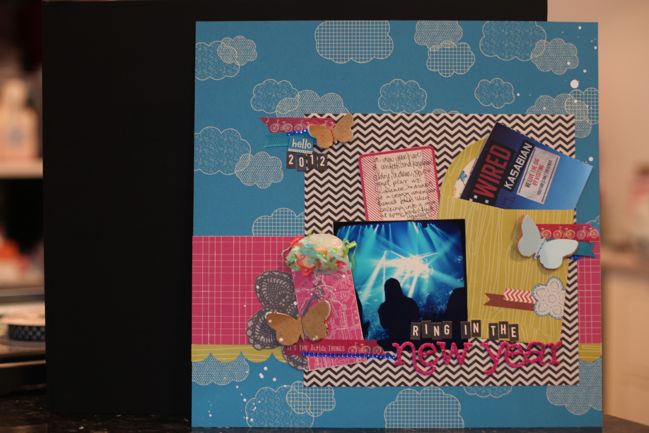 Click here for supplies.
Pockets are handy for adding memorabilia to scrapbook pages, and this new pack is especially cute. Glitter Girl used the smallest and largest size from that set on this layout. (And I am rather excited to have my first page in our 2012 album!)
Any more ideas for memorabilia you would like to share? Please do! Glitter Girl would love to hear from you in the comments. And she challenges you to share a layout or a photo of your memorabilia storage system in the gallery this week.
Onward, covered in glitter, my dear scrapbookers!


The Adventures of Glitter Girl is a weekly series on Two Peas in a Bucket, and goes live every Wednesday. I'll share each adventure here shortly after that. I hope you enjoy her quests for crafting happiness, and if you ever have a scrapbooking dilemma yourself, you can always call her to action on the message board.

Read more about: adventures-of-glitter-girl two-peas-in-a-bucket
05 January 2012

Next post: Scrapbooking Giveaway Day :: Layout A Day online class
Previous post: Free Online Scrapbooking Classes and Projects for 2012